Police Chief Cites Satirical Story On Marijuana Deaths As Evidence For Weed Ban
Testifying against a bill in Maryland to legalize marijuana, Annapolis Police Chief Michael Pristoop cited a hoax story that claimed 37 people died the first day marijuana was legalized in Colorado.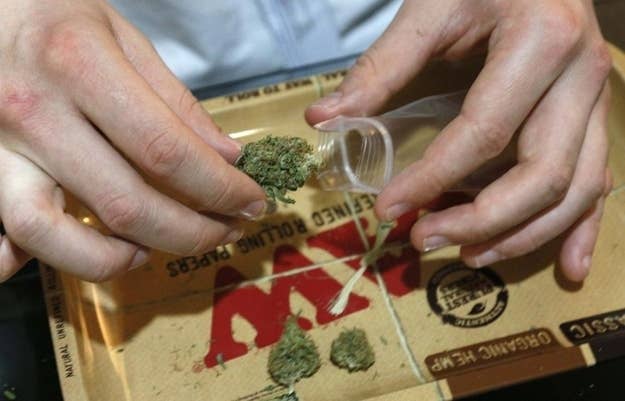 "The first day of legalization, that's when Colorado experienced 37 deaths that day from overdose on marijuana," Police Chief Pristoop said during a testimony at a Maryland Senate Judicial Proceedings Committee hearing Tuesday.
Sen. Jamie Raskin, who has proposed a bill that would legalize recreational pot, responded with an immediate correction: "Unless you have some other source for this, I'm afraid I've got to spoil the party here, but your assertion that 37 people died of a marijuana overdose in Colorado was a hoax on the Daily Currant and the Comedy Central website."
Pristoop was referencing a story written by the Daily Currant, a satirical website, which was titled "Marijuana Overdoses Kill 37 in Colorado On First Day of Legalization" and was widely shared on Facebook.
"If it was a misquote, then I'll stand behind the mistake," Pristoop responded. "But I'm holding on to information I was provided."
"As long as marijuana remains illegal and a matter for the criminal justice system," Tom Angell of Marijuana Majority said to BuzzFeed, "Cops like Chief Pristoop will be charged with trying to solve health issues with badges and handcuffs instead of letting doctors who have medical degrees effectively focus resources on people who actually need help."
Pristoop was named chief of the Annapolis Police Department in 2008. His salary is $147,515, the Capital Gazette reported.