President Obama: NFL's Redskins Should Consider Changing Mascot
President Obama on Thursday suggested during the White House Tribal Nations Conference that the NFL's Washington, D.C., Redskins should consider ditching its nickname.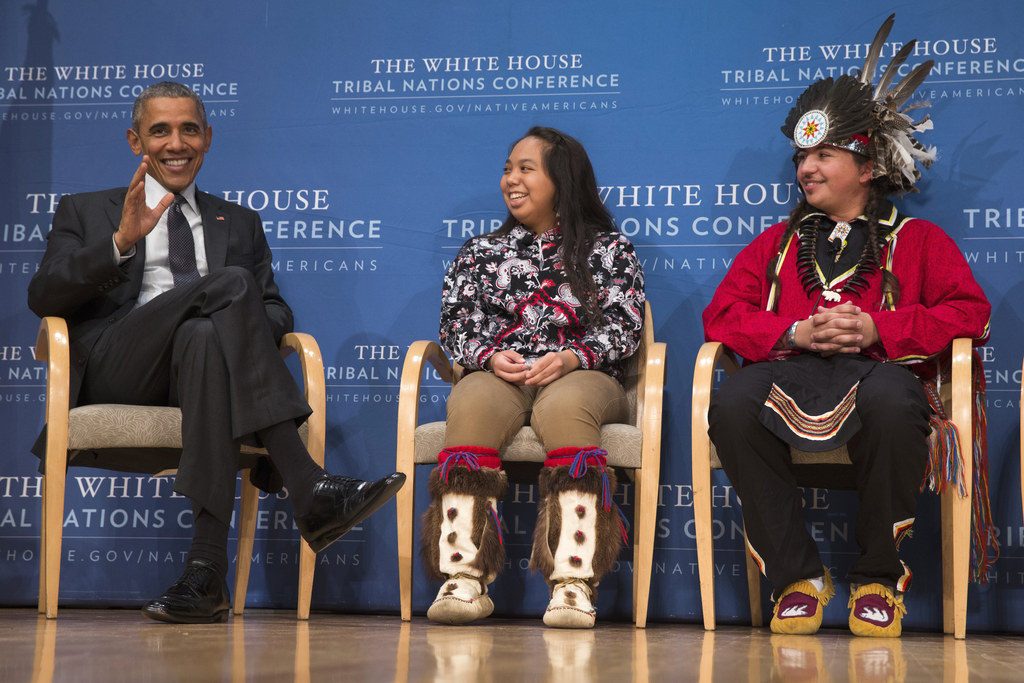 President Obama on Thursday expressed support for a new campaign by Adidas to offer financial support to high school teams that ditch their Native American mascots, and suggested the NFL Redskins embrace a similar change.
Speaking at the White House Tribal Nations Conference, Obama said Adidas' program would provide free design resources to some 2,000 schools in the U.S. that decide to change team nicknames, mascots, and logos associated with Native American or Alaska Native cultures.
According to NBC News, Obama also voiced support for a similar rebranding for the Redskins of Washington, D.C.
"I don't know if Adidas made the same offer to a certain NFL team here in Washington, but they might want to think about that as well," he said.
In October 2013, Obama said if he owned the franchise he "would think" about changing its name.
Not addressed on Thursday, however, was the fact that Adidas sponsors Redskins quarterback Robert Griffin III. And in a statement, team spokesperson Maury Lane called the Adidas campaign hypocritical and absurd.
"The hypocrisy of changing names at the high school level of play and continuing to profit off of professional like-named teams is absurd," Lane said. "Adidas make hundreds of millions of dollars selling uniforms to teams like the Chicago Blackhawks and the Golden State Warriors, while profiting off sales of fan apparel for the Cleveland Indians, Florida State Seminoles, Atlanta Braves and many other like-named teams."
Redskins owner Daniel Snyder has so far refused to consider changing the team's name, arguing that it honors Native Americans.
The Adidas announcement comes just weeks after California Gov. Jerry Brown signed a law that prohibits public schools from using Native American mascots.