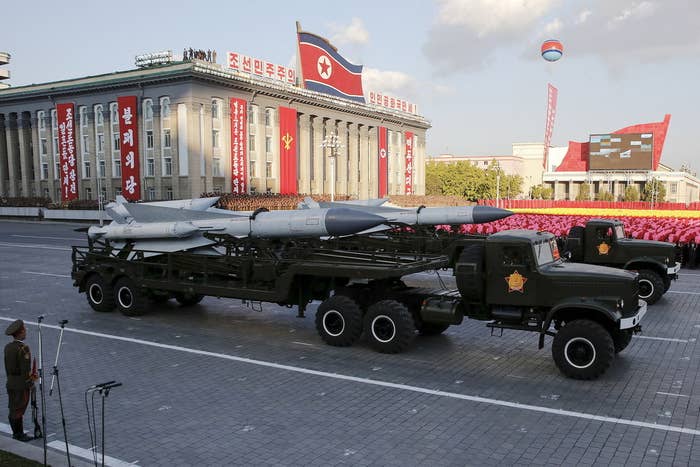 North Korea launched a missile Friday to mark the birthday of the country's founder but it appears to have failed, South Korea's Defense Ministry and U.S. officials said.
"U.S. Strategic Command systems detected and tracked what we assess was a failed North Korean missile launch at 4:33pm ET," Lt. Colonel Martin O'Donnell, a U.S. Strategic Command spokesperson, said. "According to North American Aerospace Defense Command, the missile launched from North Korea did not pose a threat to North America."
The launch came amid speculation North Korea would attempt to test an intermediate-range missile capable of reaching Guam or Hawaii, but it wasn't immediately known if the North had attempted to launch the "Musudan" missile.
North Korea has been testing weapons frequently this year, including the country's fourth nuclear test on Jan. 6 and showcasing its missile program with frequent launches.
South Korean officials had warned in recent weeks that North Korea would conduct another nuclear test or launch a missile on Friday — the birthday of Kim Il Sung, the grandfather of leader Kim Jong Un, Yonhap reported.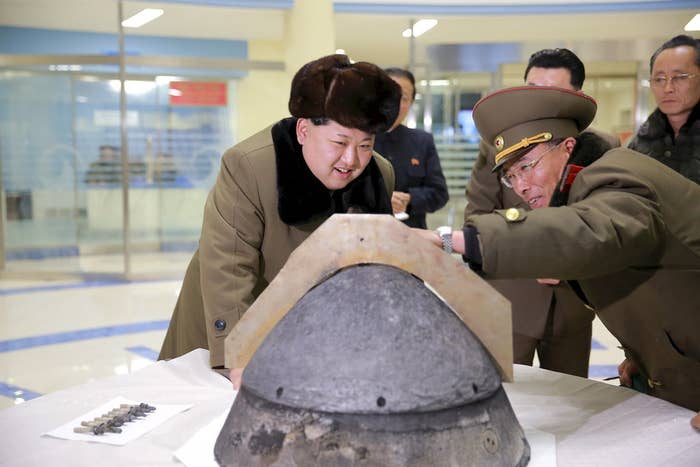 U.S. officials said earlier this week that the Musudan intermediate-range missile was the most likely system to be launched on Friday, and it is believed to be capable of reaching the U.S. territory of Guam or state of Hawaii.
The longer range KN-08 missile or KN-14 were also possibilities, U.S. officials said. Adm. William Gortney said before a Senate Armed Services Committee hearing on Wednesday that it was believed that the KN-08 missile is capable of delivering "a nuclear payload to much of the continental United States." However, the three missile systems have never been successfully tested by North Korea.
South Korea's Defense Ministry said Wednesday that one or two Musudan missiles were deployed near the eastern city of Wonsan for a possible launch on Friday, according to Yonhap.
The Guam Homeland Security and Office of Civil Defense said Thursday that they were monitoring the situation, but that "no definitive reports of an immediate threat to Guam or the Northern Marianas has surfaced at this time."
The U.N. Security Council condemned Kim Jong Un's actions after the nuclear test in January as a violation of the ban on testing military technology and adopted further sanctions against the country.