North Korea announced Tuesday it had temporarily banned Malaysian citizens from leaving the country amid a dispute between the formerly friendly nations that stemmed from the death of the half-brother of North Korea's leader.

"All Malaysian nationals in the DPRK will be temporarily prohibited from leaving the country until the incident that happened in Malaysia is properly solved," the official Korea Central News Agency said, citing North Korea's Foreign Ministry.
North Korea claimed it was effectively holding Malaysians hostage in order to ensure the safety of its own diplomats and citizens in Malaysia, Reuters reported. Malaysia said the ban affects 11 of its citizens currently in North Korea.
Just hours later, Malaysia's Deputy Prime Minister Ahmad Zahid Hamidi announced that North Koreans were banned from leaving Malaysia, the Associated Press reported. There are around 1,000 North Koreans working in Malaysia.
The rift between the countries started on Feb. 13 after two women at Kuala Lumpur International Airport allegedly ran up behind Kim Jong Nam and rubbed the nerve agent VX on his face, killing him within an hour.
The two women have been charged with murder and could receive the death penalty. At least one of the women previously said she thought they were performing a prank, and that she had been paid in the past to pull pranks.
Many, including South Korea, have accused Pyongyang of carrying out the attack.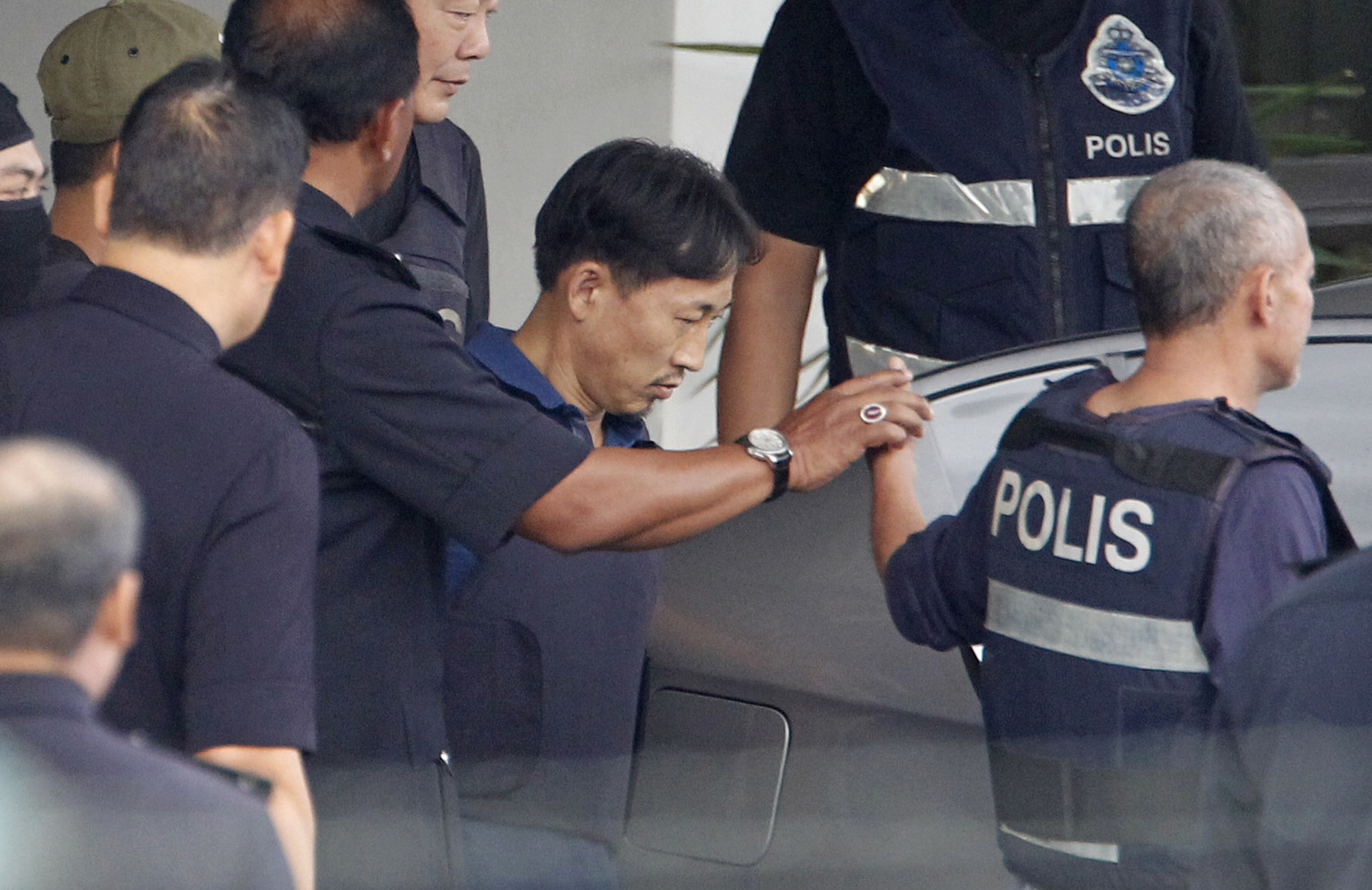 Shortly after the attack that killed Kim Jong Nam, police also arrested a North Korean man, Ri Jong Chol. He was released last week, after a diplomat from North Korea, Ri Kang Chol, demanded his release, the New York Times reported. Malaysian authorities never said what they suspected his involvement to be.
Authorities are still seeking seven other North Korean suspects related to the attack, including a senior official at the North Korean Embassy in Malaysia's capital and a person who works for North Korea's state airline, NBC News reported.
After Ri Jong Chol was released, Malaysia revoked its visa-free travel for North Koreas entering the country. It also said its national soccer team would not be allowed to play in an Asian Cup qualifying match against the North Korean squad in Pyongyang, according to the New York Times.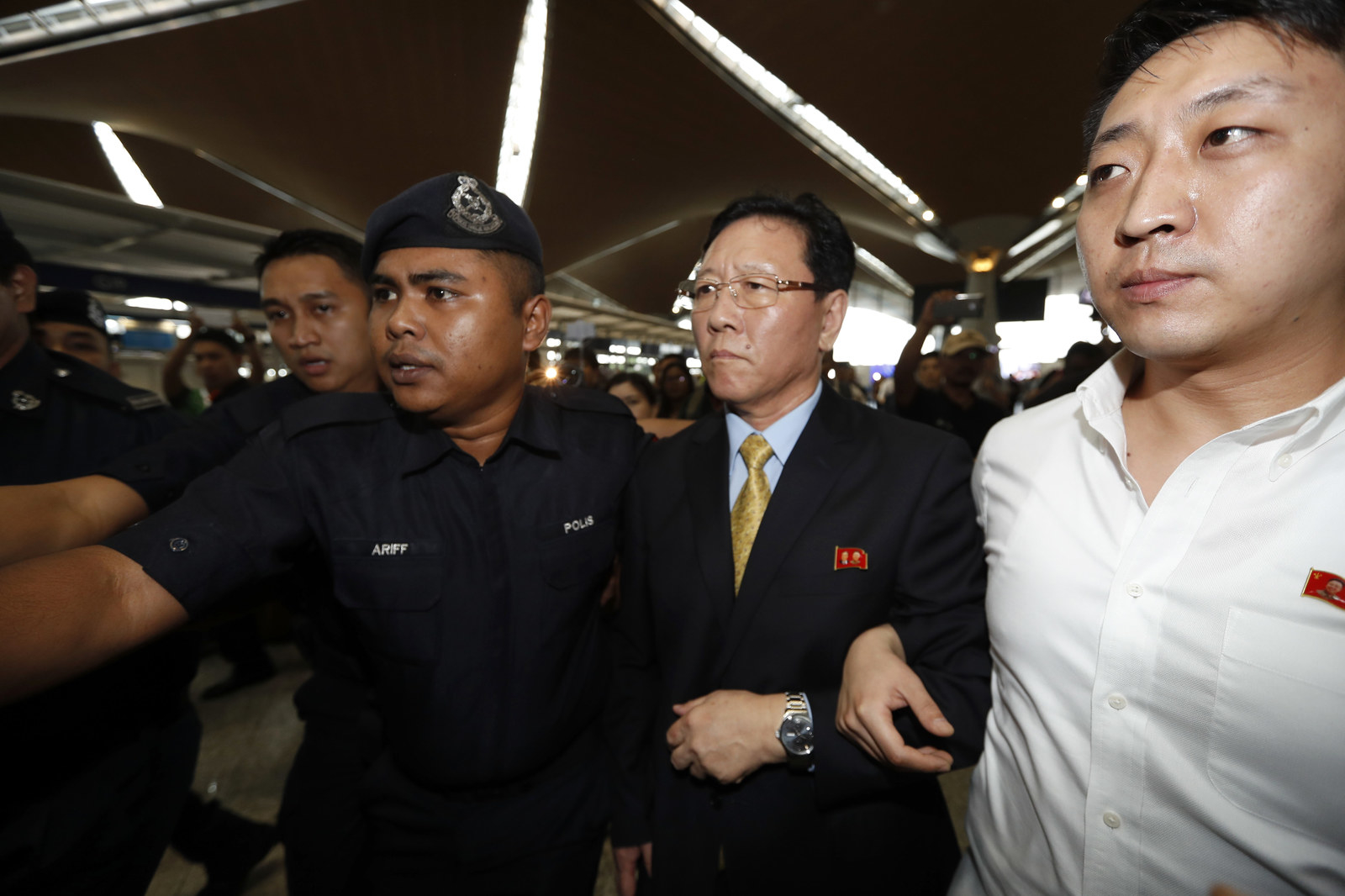 On Saturday, Malaysia went further and declared Ri Kang Chol "persona non grata," expelling him from the country, after he said North Korea "cannot trust" Malaysia's handling of the investigation of the death of Kim Jong Nam, NBC News reported.
Malaysian Prime Minister Najib Razak called the comments "diplomatically rude."

Ri Kang Chol also attempted to bring Kim Jong Nam's body back to North Korea before an autopsy was completed, and after it was done suggested that Kim Jong Nam died of heart failure, instead of the poison.

In response, North Korea ordered Malaysia's ambassador out of the country, but he had already left a month ago, the New York Times reported.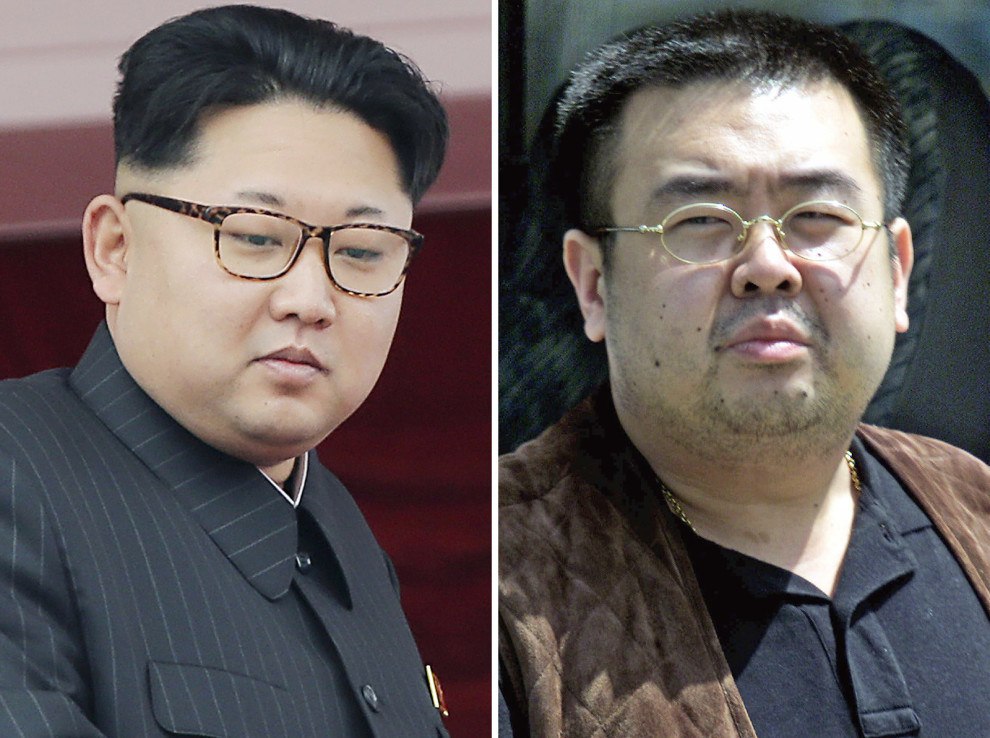 In 2001, Kim Jong Nam was caught at an airport in Japan trying to use a fake passport from the Dominican Republic. He told authorities at the time he had wanted to visit Tokyo Disneyland.

The incident is said to have caused him to be cut off from the rest of the Kim family, and to have ruined any chance he had of succeeding his father, the late North Korean leader Kim Jong Il.
On Monday, North Korea launched several banned missiles that could be capable of reaching the US, although they fell in the ocean between its waters and Japan, South Korea's military said.

The following day, the US began deploying a missile defense system called Terminal High Altitude Area Defense (THAAD) to South Korea.