New York Magazine Story Of Teen Who Earned $72 Million Trading Stocks Was Made Up
Mohammed Islam, 17, admitted Monday to the New York Observer that the story of how he had made "high eight figures" in the stock market was "total fiction."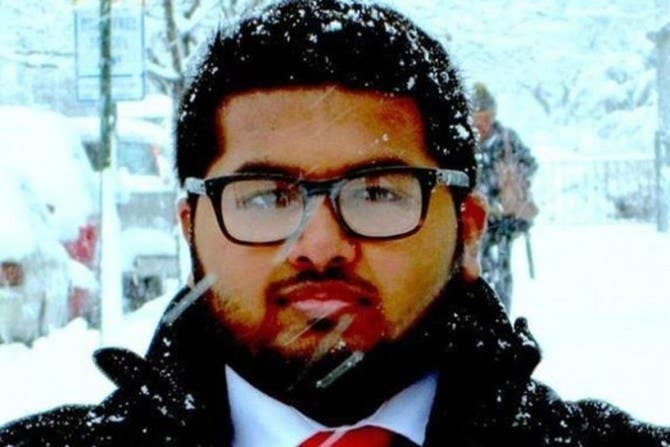 Updated — Dec. 16, 2014 11:11 a.m.
New York magazine issued an apology to its readers.
"We were duped. our fact-checking process was obviously inadequate; we take full responsibility and we should have known better," the statement reads.
New York Magazine's original headline read, "A Stuyvesant senior made $72 million trading stocks on his lunch break," but has since been changed to:

The story claimed the senior at Stuyvesant High School in Manhattan started by trading oil and gold and that his worth was now in the "high eight figures." It said Islam even had an apartment in Manhattan that "his parents won't let him live in it until he turns 18" and a BMW that "he can't drive because he doesn't yet have a license."
Throughout the story, Islam's friend, Damir Tulemaganbetov, repeatedly compared him to The Wolf of Wall Street's Jordan Belfort, revealing how the fiction might have been inspired.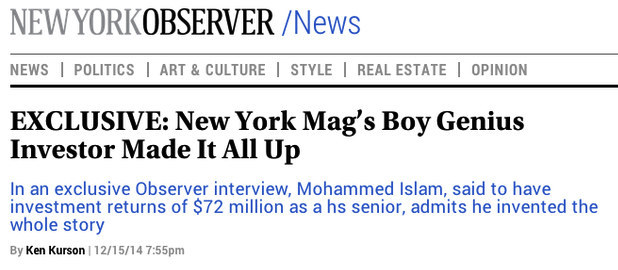 In an interview published in the New York Observer Monday night, Islam admitted that he invented the story and said he had never made a return on an investment:
Observer: You seem to be quoted saying "eight figures." That's not true, is it?

Islam: No, it is not true.

Observer: Is there ANY figure? Have you invested and made returns at all?

Islam: No.

Observer: So it's total fiction?

Islam: Yes.
Islam and Tulemaganbetov, who was also interviewed by the Observer, went on to say that they are sorry, apologizing in particular to their parents. Islam said his parents knew immediately the story was false and that his father wanted to "disown" him. Islam added that he hasn't spoken to his dad since the New York Magazine story came out and that he and Tulemaganbetov stayed at a friend's house.
On Monday, New York published the following editor's note: "Mohammed Islam has denied that he made $72 million on the stock market. Our story portrays the $72 million figure as a rumor; the initial headline has been changed to more clearly reflect the fact that we did not know the exact figure he has made in trades. However, Mohammed provided bank statements that showed he is worth eight figures, and he confirmed on the record that he's worth eight figures."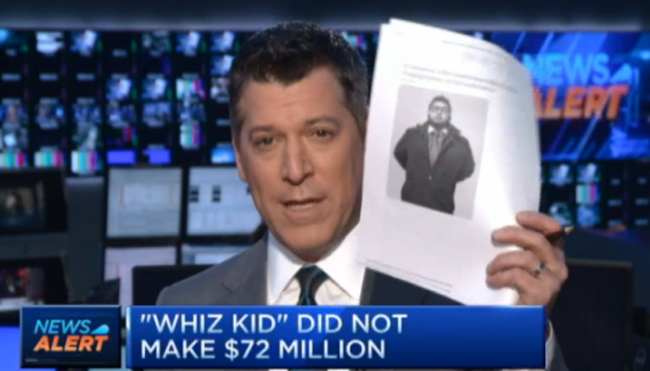 Before the Observer interview was published, other publications had already started to question the veracity of the original story. Business Insider reported earlier Monday that an anonymous source said the figure was off the mark.
Islam also told CNBC on Monday that the figure was not true and he "never wanted the hype."