Nancy Grace And 2 Chainz Face Off In Marijuana Debate
It's time to decide a victor.
Television host Nancy Grace had hip-hop artist 2 Chainz on her HLN show Tuesday to debate legalizing weed:
On air, Grace asked why he supported marijuana despite stories "like a mom and a dad on the porch, and the baby dies in a fire."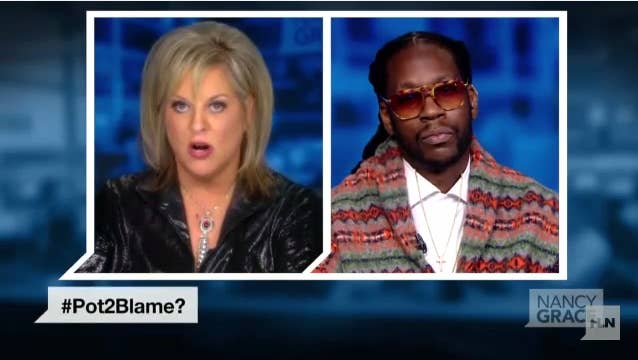 Grace later aired a video of a toddler "smoking pot" and questioned how 2 Chainz could support marijuana despite being a role model: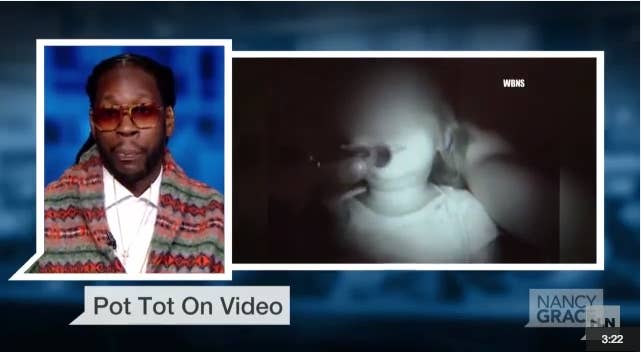 While the "Pot Tot" conversation went on, the audience was offered some thoughts from people on social media responding to the discussion: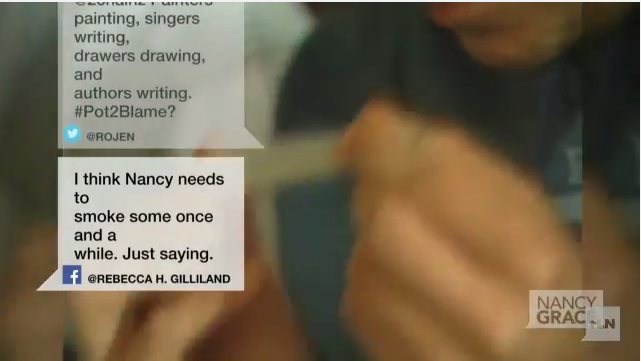 After 2 Chainz went on air with Grace, he tweeted a thanks for having him on and a request to make it "a monthly thing."
Grace seemed enthusiastic about the idea and assured that she'd be able to change his mind. She also noted that she thought his watch was a fake:
Twitter was quick to offer their favorite moments from the debate and their insight into who won:
Oops. Something went wrong. Please try again later
Looks like we are having a problem on the server.
Who do you think took the debate?