Missing 3-Year-Old Boy Found Stuck Inside A "Claw" Toy Machine
This kid knows what he wants.
A 3-year-old boy from Lincoln, Nebraska, was found stuck inside a claw-style toy machine at a bowling alley Monday.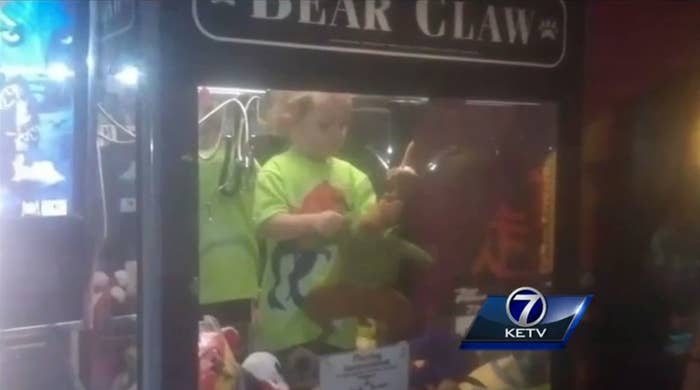 The boy's mother discovered he was missing from their apartment at 5:30 p.m. and after a frantic search notified police.
Lincoln police began searching the neighborhood for the missing child when Madsen Bowling and Billiards, which is across the street from the boy's home, discovered him inside the toy machine.
Rachel Hildreth, an employee at the bowling alley, said they believe the boy climbed through the prize door, which even has a safety stop, and then up into the toy machine.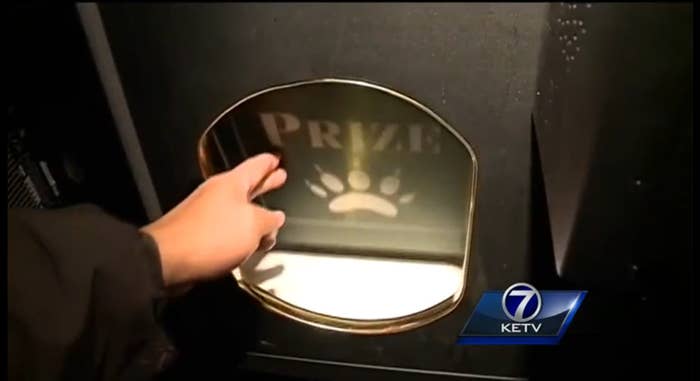 Employees called the vendor of the machine after the 3-year-old was discovered by patrons, who brought a key to open the game and let the boy out.
The 3-year-old boy was apparently not distressed and hadn't even noticed the more than 20 patrons that had gathered around the toy machine to watch.
After the boy was released, he was reunited with his mom.
In the end, the boy was even given a stuffed animal by the vendor.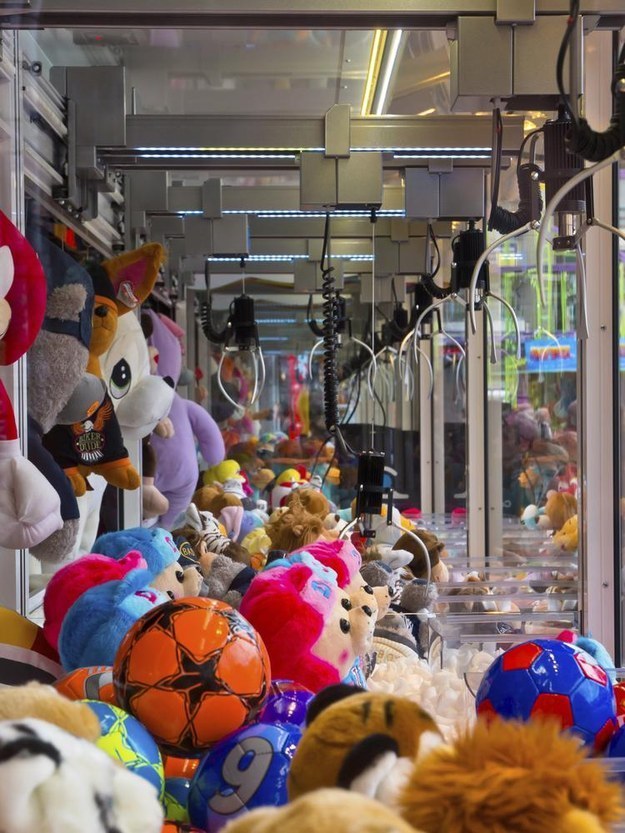 Interestingly, this is not the first time a child has managed to get inside a claw toy machine.
Some notable cases: in 2006 a 3-year-old boy crawled into a Pennsylvania toy machine, in 2010 in Minnesota a 2-year-old boy was discovered in one, in 2011 a 3-year-old boy got stuck inside one in Australia, in 2012 a 4-year-old crawled into one in England, and in 2013 a girl found herself amongst the toys too.