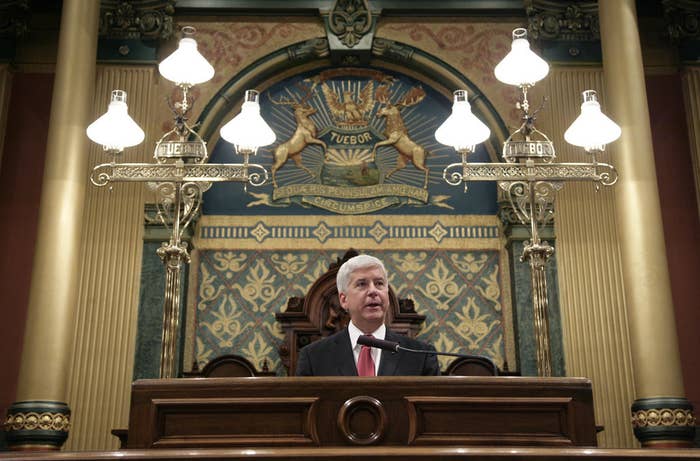 Michigan Gov. Rick Snyder apologized Tuesday for the ongoing water poisoning crisis in Flint during his annual State of The State address, saying "I'm sorry and I will fix it."
The state has been repeatedly criticized for its slow response to the crisis. Emails obtained by Virginia Tech revealed that the governor's office was aware of the risk as far back as six months ago.
"Government failed you by breaking the trust you placed in us," Snyder said to the residents of Flint. "You deserve better. You deserve accountability."
In response, Snyder said he would release his 2014 and 2015 emails about the crisis on Wednesday, adding that the people of Flint "deserve the truth."
President Obama and the governor declared an emergency last week for Flint, after tests confirmed that children had elevated levels of lead in their blood. Lead is known to cause lasting mental and physical disabilities.
But medical officials, including Dr. Mona Hanna-Attisha who was thanked during Tuesday's speech by Snyder, had alerted officials since 2014 that there were high levels of lead in the water.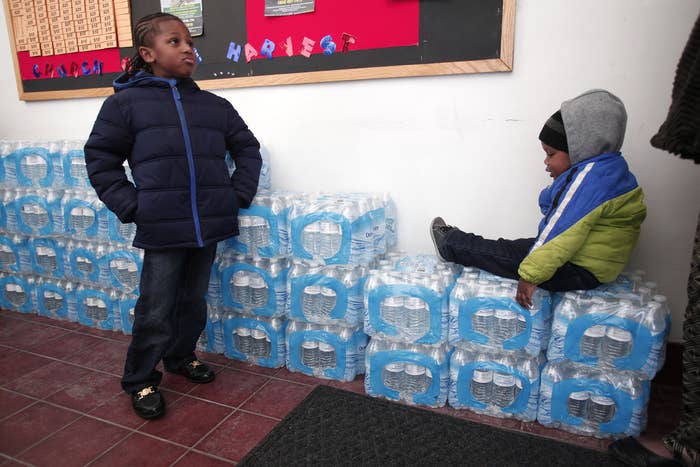 Snyder said his office was "fully cooperating" with investigations into the crisis and he would "hold all individuals accountable."
The governor discussed a timeline of the events that had brought about the lead crisis, which dates back to April 2014, when the town switched its water source to the nearby Flint River in an attempt to save money. The new water immediately started to corrode pipes as it was much saltier and lead began leaching into the system.
Snyder said on Tuesday that he is asking for $28 million in additional funds to pay for bottled water, filters, improvements to utilities, nurse visits, testing for kids, treatment services, health care access, studies on infrastructure, and more. He also said this would not be the last time he asks for money from the budget.
Additionally, Snyder said he is deploying even more National Guard members, which were activated in early January, to ensure every household has clean water. He also said he is going to appeal Obama's decision not to declare a federal disaster.
"We are praying for you, we are working hard for you and we are absolutely committed to taking the right steps to effectively solving this crisis," Snyder said. "I'm sorry and I will fix it."