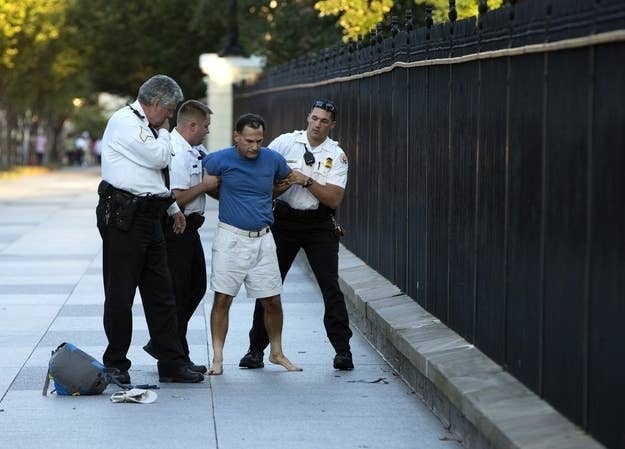 A shoeless man tossed firecrackers over a fence and onto the White House lawn Monday afternoon before being tackled and immediately arrested by three Secret Service officers.
Uniformed officers ordered journalists standing in the White House driveway inside the building after the loud popping sound was heard.
The incident happened just hours after 34-year-old Aaron Alexis opened fire inside the Washington Navy Yard, killing at least 12 people. The shooter was also killed at the scene.
In the aftermath of the shooting, the U.S. Senate complex was put on partial lockdown out of "an abundance of caution."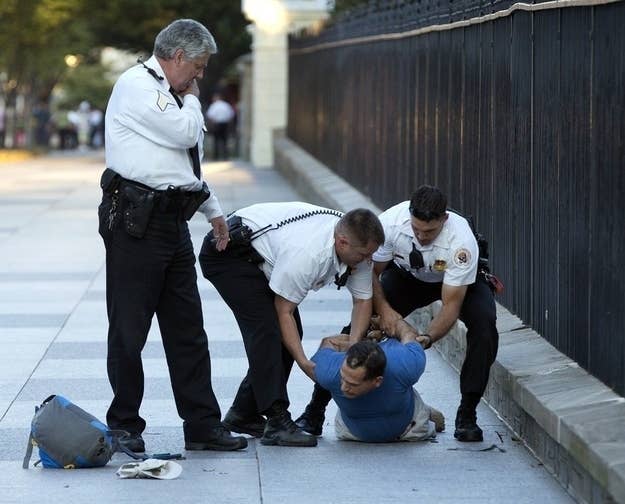 Reporters at the scene initially mistook the firecracker sounds for gun shots.