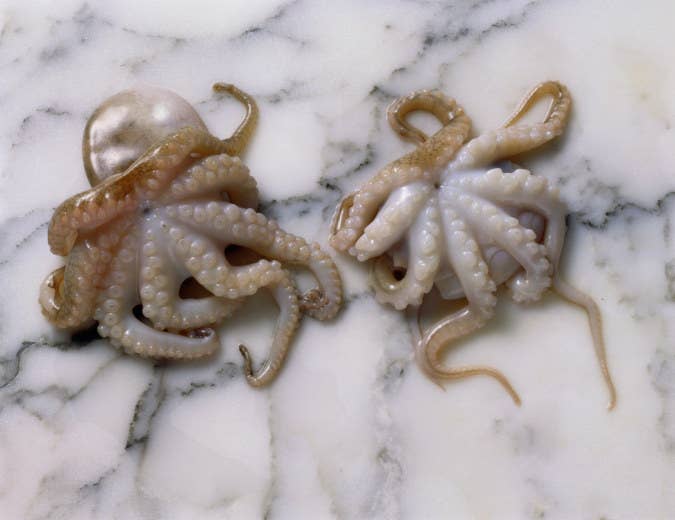 An octopus was removed from a 2-year-old Kansas boy's throat after he stopped breathing, and his mother's boyfriend has since been arrested on child abuse charges, police said.
The boy's 21-year-old mother arrived home Tuesday night to find her 36-year-old boyfriend, Matthew Gallagher, performing CPR on her son, a Wichita Police Department spokesperson told the Wichita Eagle.
BuzzFeed News has reached out to Wichita police for additional information.
The boy was transported to a local hospital, where an octopus was removed from the child's throat. The head of the octopus — which was likely meant for sushi — measured at least 2 inches in diameter, according to police.
The boy also had facial injuries, police told the Wichita Eagle. The boy's condition had been upgraded to good as of Thursday.
Gallagher was arrested after his story was allegedly not consistent with the evidence.