A chihuahua is now in custody after taking the California Highway Patrol on a motorcycle chase across the Oakland-San Francisco Bay Bridge Sunday morning.
The small black dog darted across the Bay Bridge, prompting CHP officers to stop traffic and pursue the pup, who was eventually captured.
"It took a while, I mean he was fast, he was running. We set up several road blocks, but he just ran right around them. Eventually, we were able to box him in. I used my jacket to distract him and the motor officer came up and took him into custody," CHP Ofc. Vu Williams said, according to ABC7 News.
The dog is now "resting comfortably" at a San Francisco animal shelter, which is working to reunite the pup with its owner.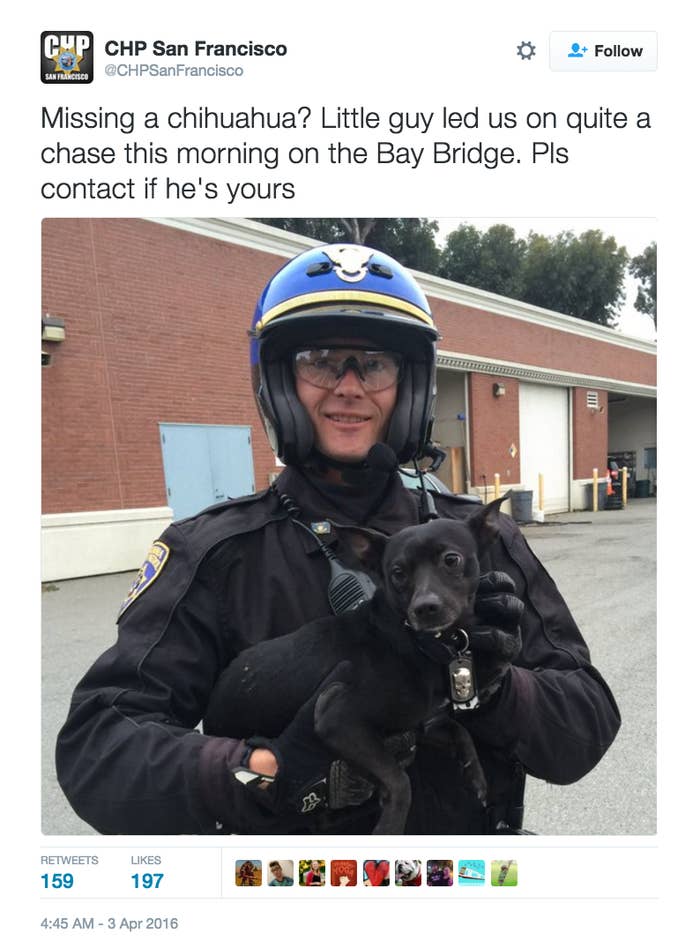 The dog was wearing a tag with a skull on it, but had no other identification. It was not clear how the dog ended up on the highway.
Staff at the animal sanctuary nicknamed the pup Ponch in honor of the TV character CHP Officer Frank Poncherello played by Erik Estrada on "CHiPs."