Hawaii House Passes Marriage Equality Bill
The amended bill now returns to the Senate, which already passed a similar bill.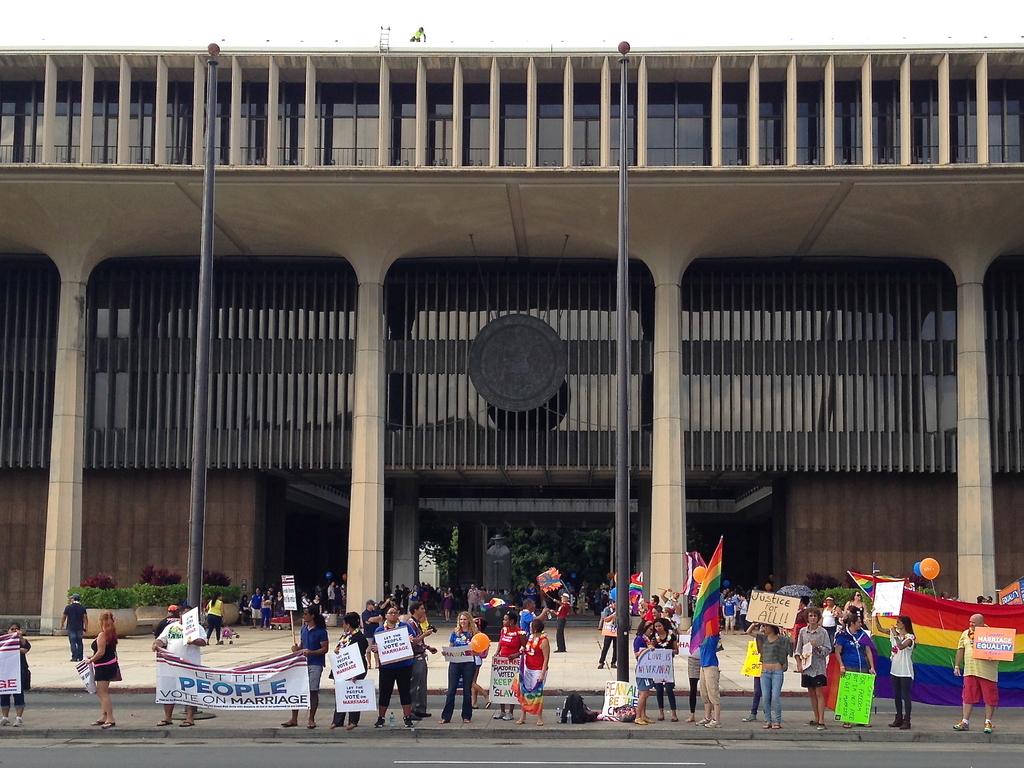 HONOLULU — The House cast its final vote 30 to 19 with two excused Friday evening in favor of an amended version of Hawaii's marriage equality bill after a marathon legislature session.
The bill now goes to the Senate, which already passed a marriage equality bill last week, to concur with the House amendments to the bill. It can either pass the bill with no changes or send the bill to a conference committee to work out the differences.
Gov. Neil Abercrombie has indicated that he will then sign an agreed-upon bill. Same-sex couples would be able to marry beginning Dec. 2.
After an 11-hour session Wednesday, the full House voted 30 to 18, with three members excused, to pass the bill. That vote came after a joint House Judiciary & Finance Committee hearing that met over five days, and amended the bill to expand exemptions for religious groups.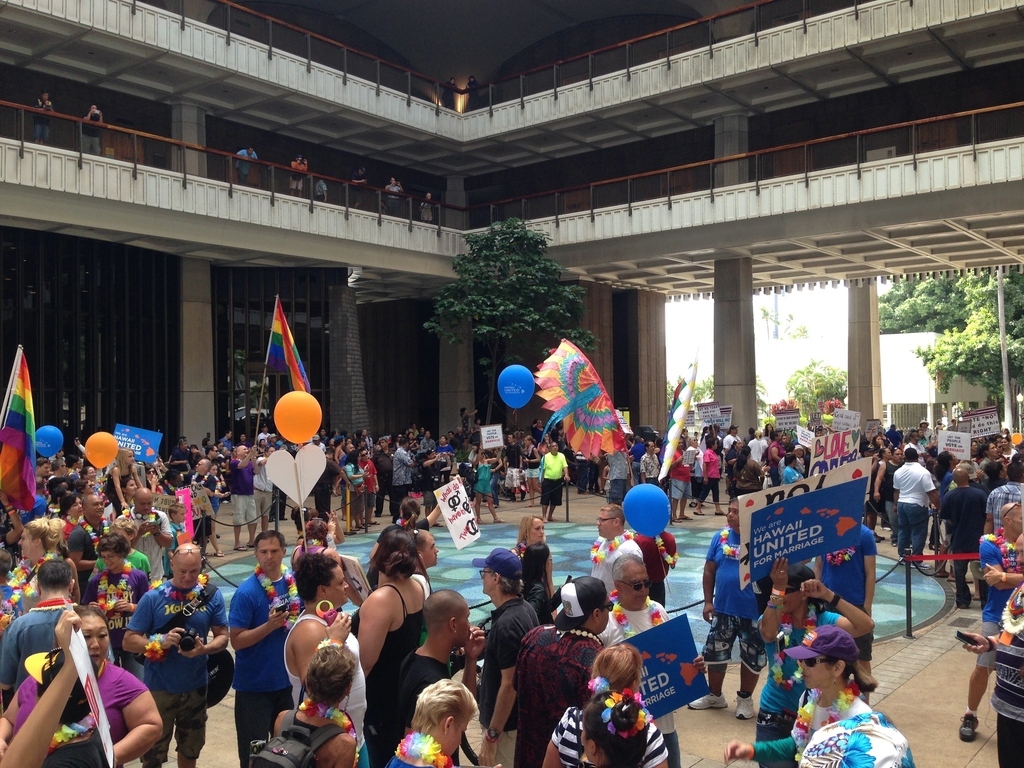 Friday the Hawaii State Capitol Rotunda was divided in half, with supporters and opponents on either side, and along Beretania Street, where people sign wave. The two groups were also split inside the House chamber, with the supporters and opponents assigned where to sit and which bathroom to use.
The proceedings Friday were similar to Wednesday with many people gathered outside the House chamber chanting loudly. Over the course of both readings, representatives who oppose same-sex marriage introduced 29 amendments, some of which asked to expand religious exemptions and to put the issue on the ballot. The amendments were all voted down.
The most surprising moment came Wednesday when Rep. Jo Jordan became the first openly known lesbian to vote against marriage equality. She said after listening to five days of testimony she felt compelled to put her personal beliefs aside and that the bill's religious exemptions were not adequate. Friday during the third reading, Rep. Jordan again voted against the bill with a "heavy heart."
Gov. Abercrombie made an appearance Friday, and received applause from supporters and boos from opponents. While the anti-group chanted "let the people vote," the governor and his wife Nancie Caraway sat with supporters to watch the legislature for about an hour.