Gwyneth Paltrow Gushes Over Obama: "You're So Handsome That I Can't Speak Properly"
The actress hosted a big-dollar Democratic fundraiser at her home Thursday night that featured the president.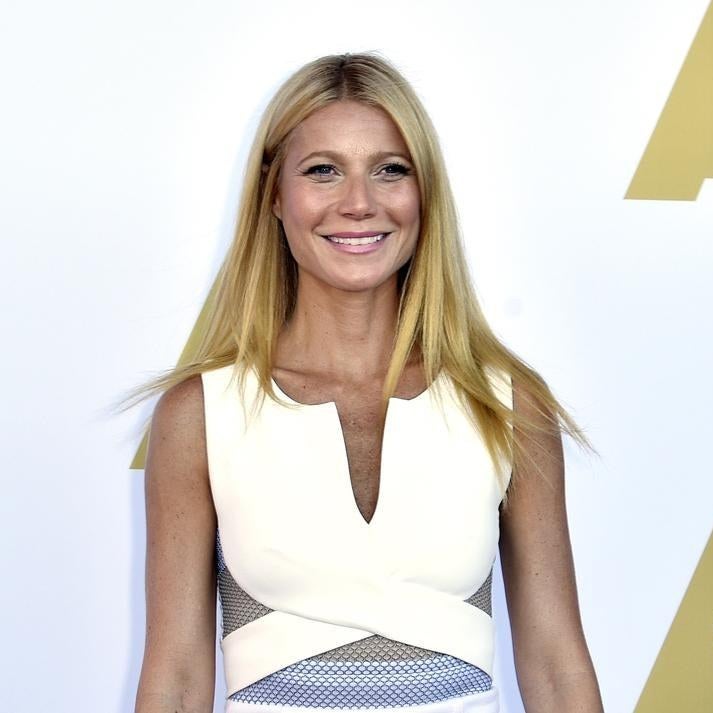 President Barack Obama spoke at a Democratic National Committee fundraiser Thursday night at Gwyneth Paltrow's home in the tiny Brentwood neighborhood of Los Angeles.
Paltrow introduced herself to the president by gushing, "I am one of your biggest fans, if not the biggest," according to the White House pool report.
"It would be wonderful if we were able to give this man all of the power that he needs to pass the things that he needs to pass," Paltrow said before introducing Obama to the crowd.
The actress was joined by her children, Apple and Moses, and cited equal pay rights as "very important for me as a working mother."
Before she gave the floor to the president, Paltrow admitted, "You're so handsome that I can't speak properly."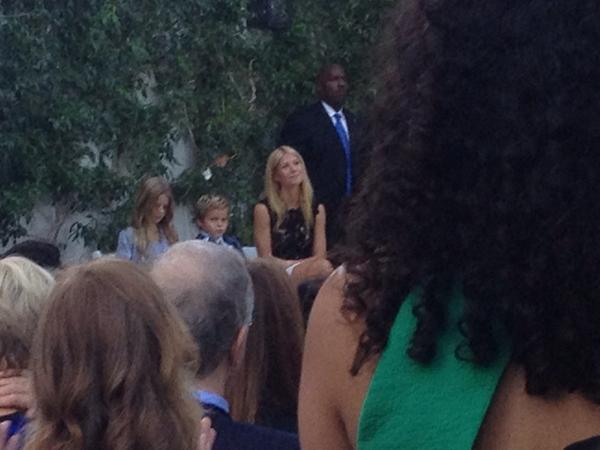 According to the pool report, Obama sought to downplay fears on various threats facing the country, including ISIS terrorists, Russia, and the deadly Ebola outbreak.
"I want to assure everybody that the likelihood of an epidemic here in the United States is extraordinarily small, but there's a humanitarian crisis that's happening right now in West Africa where children not much older, and in some cases younger than, Apple and Moses are dying on the streets alone," Obama said.
The president touted the growth of the economy and lower unemployment rate, but said he understood people's frustrations as well: "Most of the gains in our economy go to the folks who are in this lovely yard — and the average person has not seen their wages or incomes go up in the last 20 years."
Tickets for the event ranged from $1,000 to $32,400 per person, according to The Hollywood Reporter. Almost 250 people attended, including Julia Roberts and Trophy Wife actor Bradley Whitford.
Ahead of the fundraiser, an anti-Obama artist called Sabo targeted Paltrow's home, placing posters on nearby electricity boxes and other places Wednesday.
The artist's images included one with Paltrow's face with the words "Obama drone". Another poster had an image of the president ripped down the middle along with the American flag and Paltrow's infamous phrase "conscious uncoupling" on it.
Sabo gained notoriety for a depiction of Nancy Pelosi twerking and has made a whole series of "Obama drone" posters with celebrities he believes act as mouthpieces for the president, including Samuel L. Jackson and Jon Stewart.