An orca mourning her dead calf caught the attention of the world last month after she started carrying its body on her nose.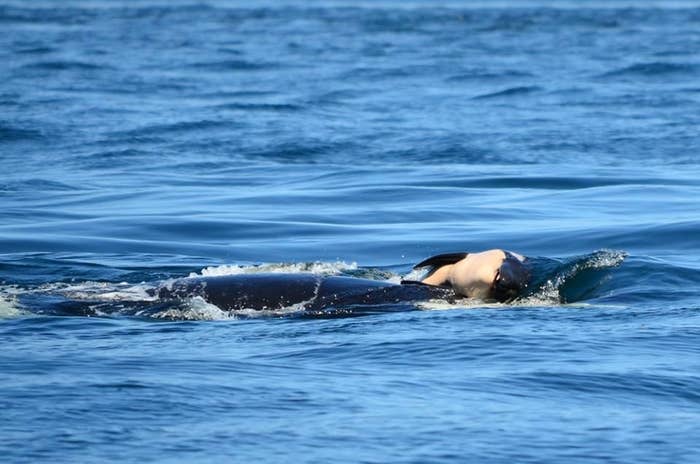 After swimming with the baby's body for more than 1,000 miles and 17 days, the mother orca, known as J35 or Tahlequah, has finally dropped the decomposing body into the water, the Center for Whale Research said in a statement Saturday.

In some much-needed good news, Tahlequah was reported to be in good health and was seen this weekend chasing a school of salmon with her podmates.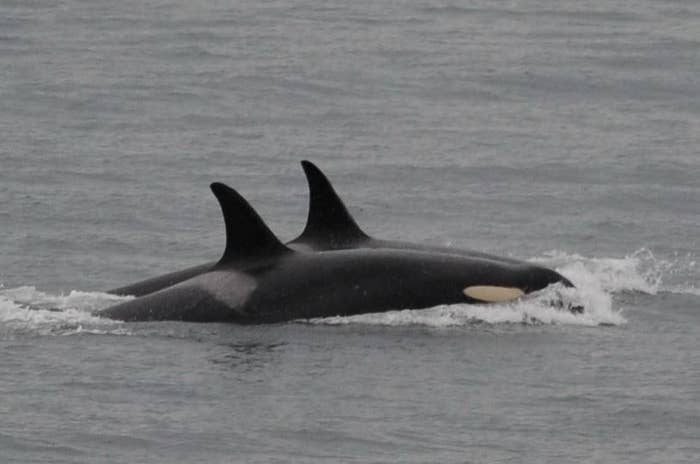 "Her tour of grief is now over and her behavior is remarkably frisky," the Center for Whale Research said.
Prior to Tahlequah, orcas and dolphins had been seen carrying their calves for as long as a week, according to the researchers.
The calf died shortly after being born on July 24. At the time, the Center for Whale Research described seeing the baby's carcass "sinking and being repeatedly retrieved by the mother who was supporting it on her forehead and pushing it in choppy seas."
Researchers following the dramatic journey said on Facebook that Tahlequah's orca family was "likely helping her in many ways" and that they believed it was possible that her podmates were "sharing food with her" while she carried the dead calf.
The calf's body was likely left somewhere in the Salish Sea — inland waters around Vancouver and northwestern Washington state — but because researchers do not know exactly where it was dropped, they will not be able to examine it.

The Center for Whale Research said the orca population in the area, known as the Southern Resident killer whales, have failed to produce any viable offspring in the past three years. As many as 75% of new calves in the last two decades have died.
The orcas have been struggling because of a lack of Chinook salmon, which, like their marine mammal predators, is listed as endangered.
"The larger environmental question reflected in the J35 story is that both the USA and Canada MUST redouble efforts to restore wild salmon," Ken Balcomb, the founder of the Center for Whale Research, said in a Facebook post. "This baby whale (and 100% of the pregnancies in the past three years) failed to be viable because the mothers do not have sufficient food."