Gas Leak Found Near Site Of Deadly NYC Building Explosion
A gas leak was found in a pipe next to one of the two buildings that collapsed on March 12, National Transportation Safety Board investigators said Tuesday.
The explosion on March 12 leveled two buildings, killing eight people and injuring more than 60 others. The victims of the buildings' collapse died from either smoke inhalation, blunt trauma, or burns, an autopsy confirmed Monday.
Before the explosion, someone who lived in the area reported smelling gas. About 15 minutes after the call, the buildings collapsed.
Pipeline and other infrastructure is being examined by the NTSB and sent back to their lab in Washington, D.C., for inspection.
The distribution pipe, first installed in 1887 and made of cast iron and newer plastic segments, is key to understanding what led to the explosion. The area around the leak is being excavated to expose the pipe, which will be dismantled and sent back to the NTSB's lab for further analysis.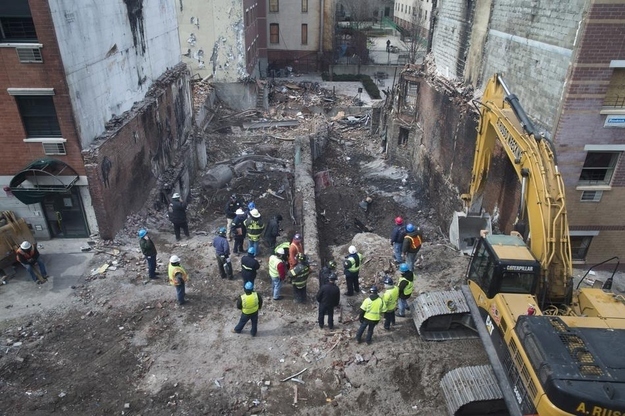 The NTSB is also looking into a water main break in front of 1644 Park Ave., which might have contributed, because it caused a sinkhole in front of the building. Investigators will also send a segment of the water pipe, which was originally put in place in 1897, to the lab.
Gas service lines located in the basement of buildings are also being examined, with 20-foot-long and 3-foot-long segments cut and sent for tests.
A report released only a day before the explosion in East Harlem estimated that $47 billion is needed to repair and replace New York's infrastructure over the next five years.
As investigators continue to try to determine the cause of the explosion, it serves as a ghastly reminder that the city's infrastructure is aging and vulnerable.