Football Fan Allegedly Jumps From Deck Of Oakland Stadium
Authorities say a woman plunged from the third deck of the Oakland Coliseum, injuring herself and a man one level below who tried to catch her.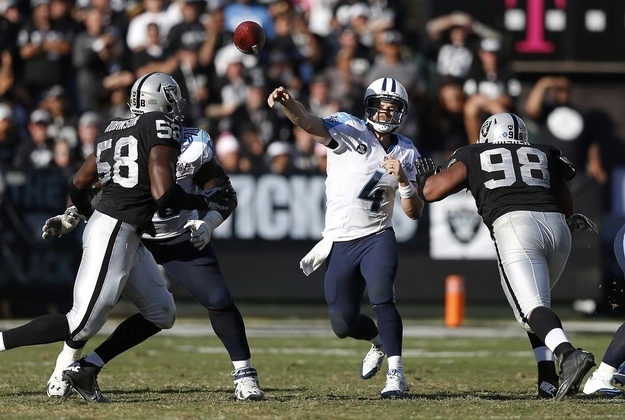 A woman fell about 45 feet after Sunday's Oakland Raiders game, stadium officials said. A man who tried to catch her was injured along with her. Both were taken to the hospital immediately, where she is reportedly in critical condition and he is in stable condition.
Alameda County Sheriff's Sgt. J.D. Nelson told KTVU-TV that the woman, described as being in her 20s, went to an off-limits area and leaped off the edge as people below tried to persuade her not to jump.
Earlier on Sunday, a 48-year-old man fell off 14 steps and hit his head at M&T Bank Stadium in Baltimore during the Ravens-Jets game, said Captain Demy of the Baltimore Fire Deparment. The 48-year-old reportedly has life-threatening injuries and the cause of his fall is still unclear.
In September, a 30-year-old man fell from an elevated walkway to his death at San Francisco's Candlestick Park. In August, a 30-year-old baseball fan died after falling from an upper level at Atlanta's Turner Field during a Phillies-Braves game.