Firefighter Responds To Head-On Crash, Discovers Victims Are His Wife And Son
A Texas firefighter responded to a 911 call Saturday about a head-on collision only to find out he had to save his own wife and young son.
Volunteer firefighter Aaron Van Riper responded to a 911 call on Saturday about a car colliding head-on with a pickup truck in Riverside, Texas. When he arrived, he made a heartbreaking discovery: The victims were his wife and 7-year-old son.
"It's my family. My wife was laying there on the ground," Van Riper, assistant fire chief at the Thomas Lake Road Volunteer Fire Department, told KTRK.
"I don't know how either one of them lived," Van Riper added. "There was nothing left of that car."
Amber, 28, was ejected from the car, and their son, Jonathan, was discovered pinned inside.
"Once I saw my son … I started going into a little bit of a panic mode," Aaron told KTRK.
Aaron and the rescue crew transported the family by helicopter to Memorial Herman Hospital in Houston. Jonathan underwent surgery for his broken arm and leg, and has since been released from the hospital.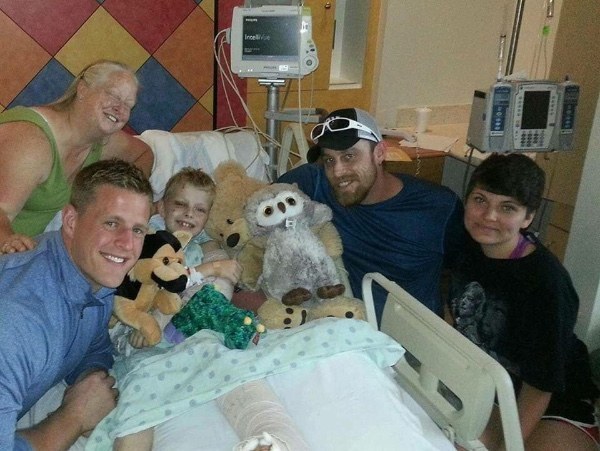 Amber was in surgery for nine hours on Sunday to fix her broken pelvis.
"She gave a thumbs-up to the doctor, but that's the first time she showed signs of anything," Aaron said to KTRK.
On Monday, Aaron posted a Facebook update, saying his wife whispered, "I love you."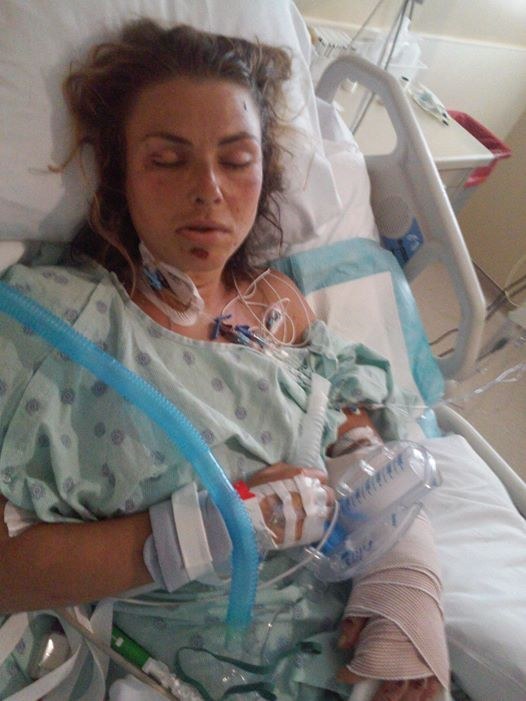 The Facebook post reads:
so i have good news this morning my loving and very stubborn wife decided that a half hour before they were going to remove her breathing tube that being fully restrained and sliding her fractured hand from her splint that she has had enough of the tube and removed it herself...her nurse and doctors were not very pleased but she is now tube free and breathing I her own we are happy with her progress but she still has some hurdles to overcome she had developed a blood clot in her pelvic area they are concerned but treating her for it....i still can't express my gratitude enough to all that have donated and prayed and sent there love....thank you all from the bottom of my heart my family is forever grateful and to all my brothers And sisters in the fire departments across the country thank your for your support....Amber may kick my but later but i wanted to share a photo so happy my wife got to whisper i love you to me today sooooo happy i will be setting up a page just for her and give progress reports daily thanks again all
Amber works full time as a graphic designer, but the family does not have medical insurance. Friends set up a GoFundMe account to donate to the family's projected medical costs.