The world's best big wave surfers gathered at Waimea Bay, Hawaii, Thursday to compete in the first Quicksilver in Memory of Eddie Aikau since 2009.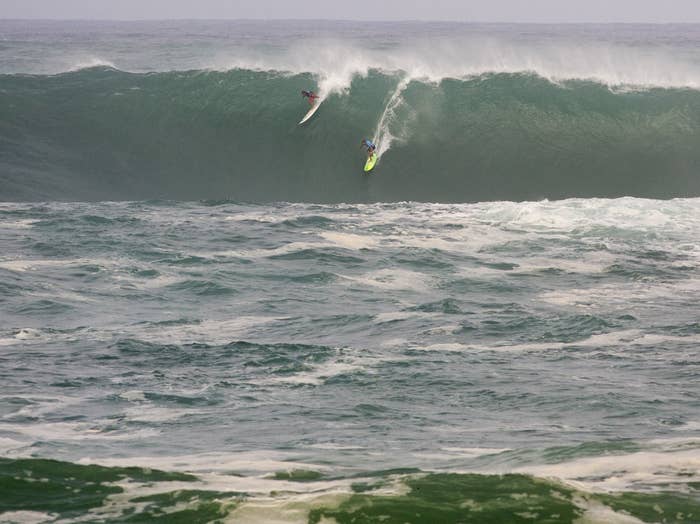 The surf competition, known as the Eddie, requires swells that reach a minimum of 20 feet to be called.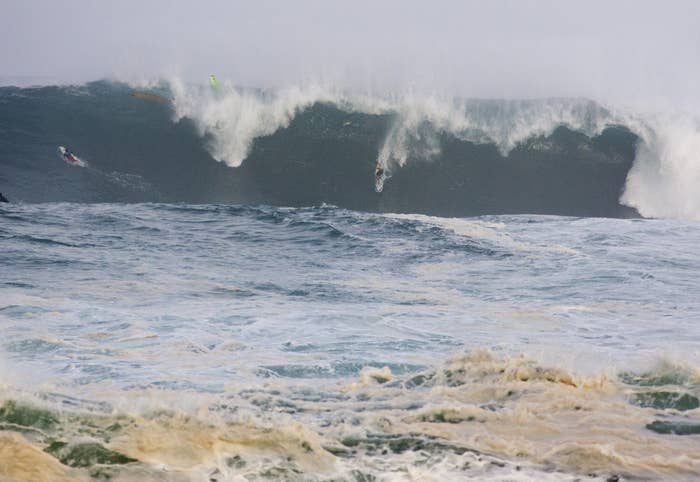 A total of 28 surfers were invited to Thursday's event — including former winners Kelly Slater, Ross Clarke-Jones, Bruce Irons, and Greg Long.
The Eddie is dedicated to its namesake, a Native Hawaiian who became the first lifeguard at Waimea Bay in 1968. The 31-year-old was lost at sea after he swam for help when a double-hulled canoe that was meant to recreate how ancient Polynesians migrated capsized.
Crowds lined the beach and surrounding areas before sunrise in anticipation of the big event.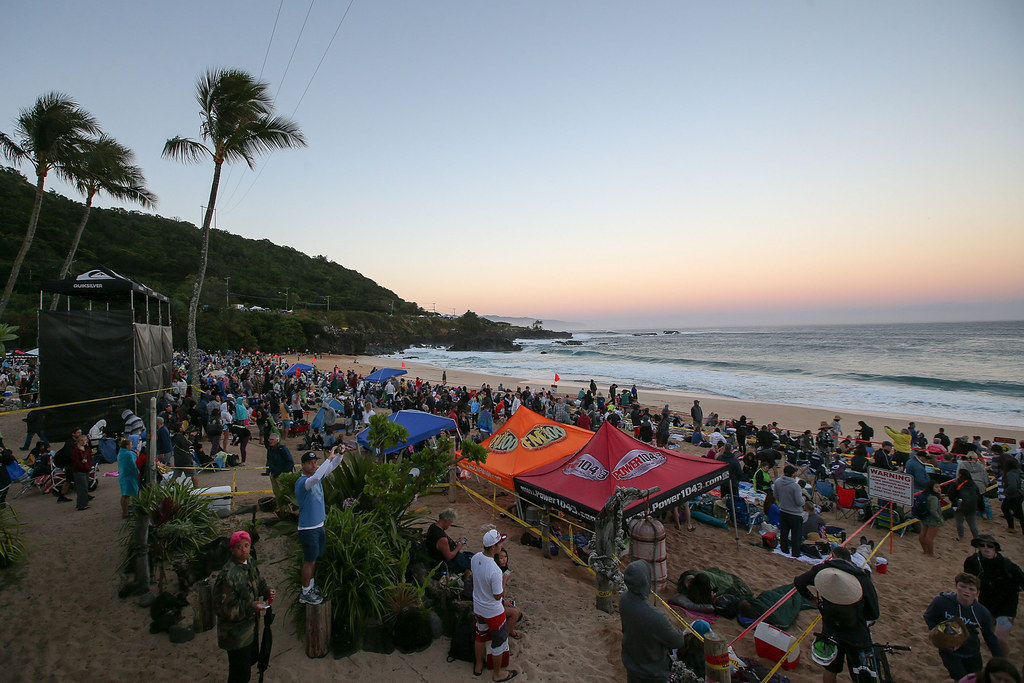 One of the things that makes the Eddie so challenging is that unlike other big wave surf competitions, surfers must paddle out to catch waves. Jet skis are only used to help rescue surfers.
The contest was started in the 1980s to honor Aikau's memory, and his younger brother Clyde Aikau won the first Eddie held at Waimea Bay in 1987.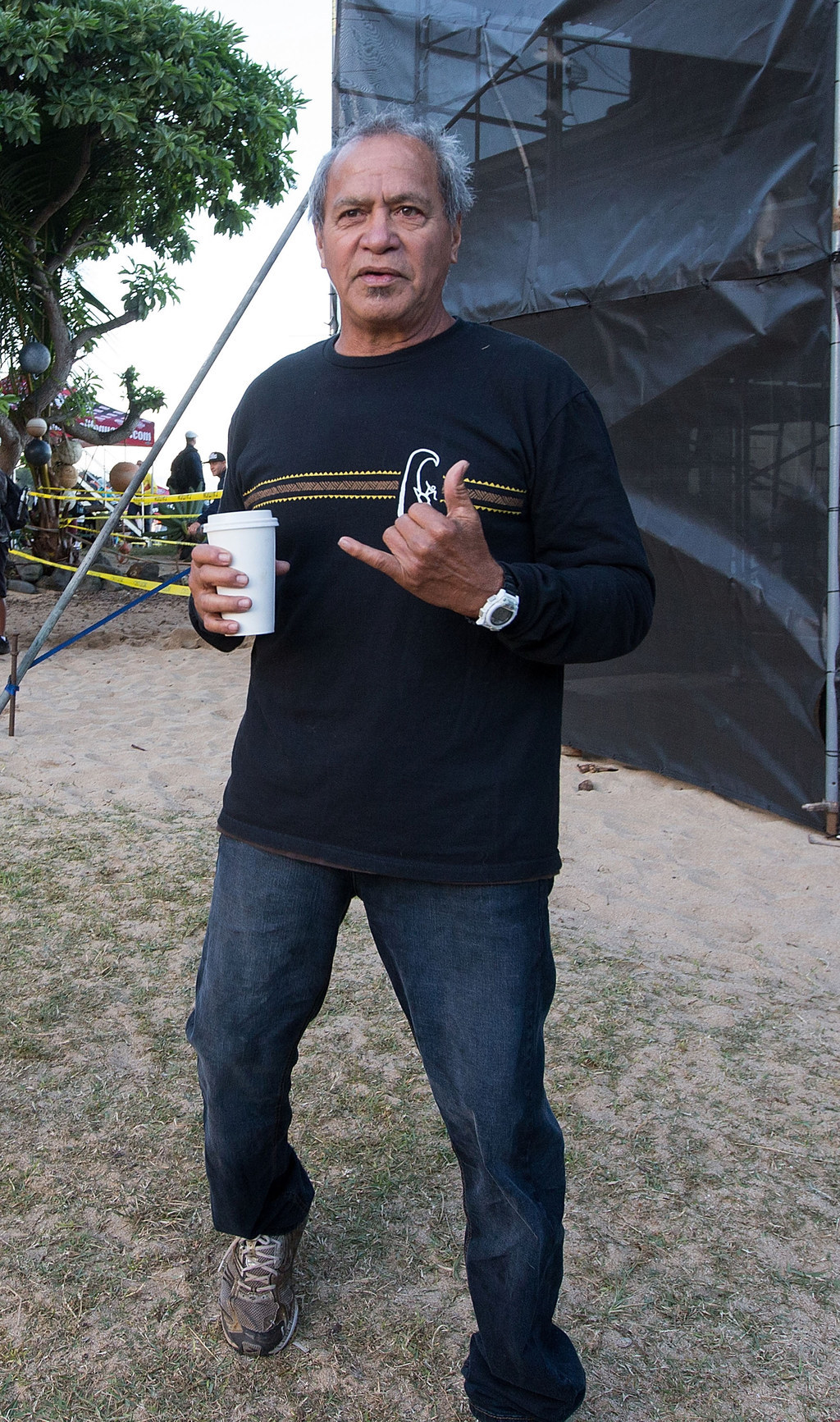 Clyde, who is now 66, competed Thursday in what he said would be his last Eddie.
Hawaii-born John John Florence, 23, who was the youngest surfer invited to compete, won the competition with 301 points.
The winner of the event earns a $75,000 prize.
Florence in 2011 became the youngest person to ever win the Vans World Cup of Surfing, which is held in Hawaii, and he won the title again in 2013. He has also impressively won the Volcom Pipe Pro four times in the last five years.
Jamie O'Brien, a pro surfer from Oahu's North Shore, is seen here launching off his board while attempting to catch one of the biggest waves of the day.
This collision between Makua Rothman and Kala Alexander was described as "horrific," but Makua's younger brother Koa Rothman was still able to catch the wave.
Yikes! Here 25-year-old Mason Ho is seen wiping out.