The bomb squad was sent to Folly Beach, South Carolina, on Sunday after Hurricane Matthew unearthed an old Civil War ordnance, officials said.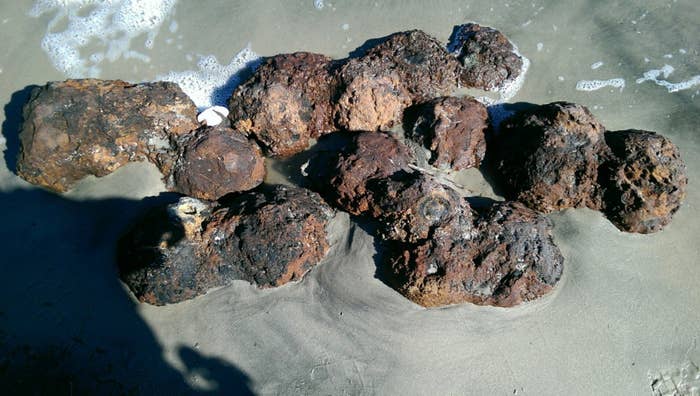 The Charleston County Sheriff's Office said that the cannonballs were discovered by a resident Sunday, but the bomb team had to wait a day to get to the area because of the high tide, according to WTOC.
The resident who made the discovery, former Folly Beach Mayor Richard Beck, said he believed there were about 15 cannonballs and that they had been welded together by rust.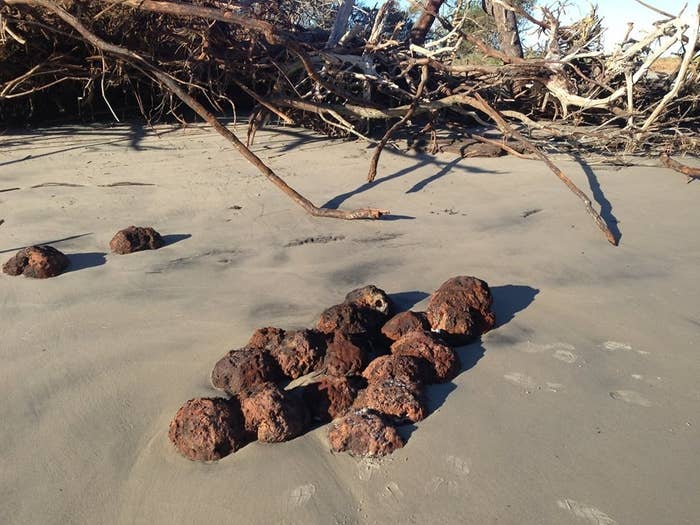 A majority of the ordnance were successfully detonated Sunday. People in the area said they could hear loud booms as the cannonballs were detonated, WTOC reported.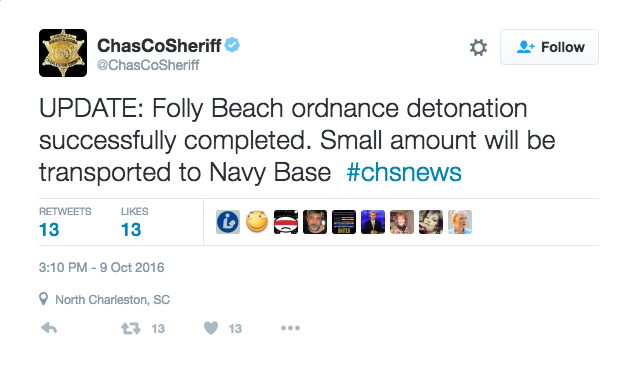 Cannonballs are cast iron balls filled with explosive powder and were used by the Union and Confederate during the Civil War.
Despite their age, cannonballs can still be a serious hazard. In 2008, a man in Virginia died while restoring a cannonball that exploded.
Beck noted it wasn't the first time, or probably last, that cannonballs would be found in the area, which was heavily involved in the Civil War. Folly Island was occupied by about 11,000 Union soldiers from 1863 to 1865. More than 125 years later, Hurricane Hugo caused erosion that uncovered numerous artifacts from their presence.
Thousands of people were evacuated from their homes during Hurricane Matthew and at least 22 deaths were blamed on the storm in the US.