China's First Moon Rover Blasts Off
If China's lunar rover successfully soft-lands on the moon, then it will be the third country to have accomplished this feat.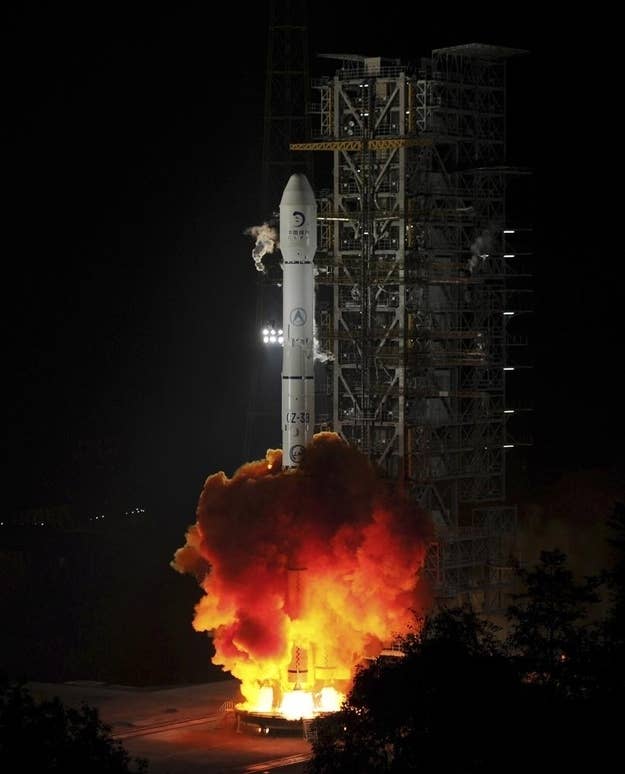 China's Long March-3B rocket blasted off Monday at 1:30 a.m. reports the Associated Press. The lunar rover it is carrying is scheduled to arrive on the moon in mid-December to survey and transmit images.
"We will strive for our space dream as part of the Chinese dream of national rejuvenation," Zhang Zhenzhong, the launch center's director, said after the successful start.
If the Long March-3B rocket's Chang'e 3 rover makes a soft-landing on the moon, China will only be the third country to do so, after the U.S. and the former Soviet Union.
In 2003 China became the third country to independently send a person into space in, and in 2007 a Chinese craft collected data while it orbited the moon before intentionally crash-landing.
Chinese officials aim to make space travel a major priority for the country and have discussed the possibility of sending a human to the moon some time after 2020.