Chaos And Looting In Los Cabos After Hurricane Odile Slams Mexico
The resort town of Los Cabos is without running water or electricity after Odile hit into the Baja peninsula Sunday. More than 30,000 tourists have been left stranded.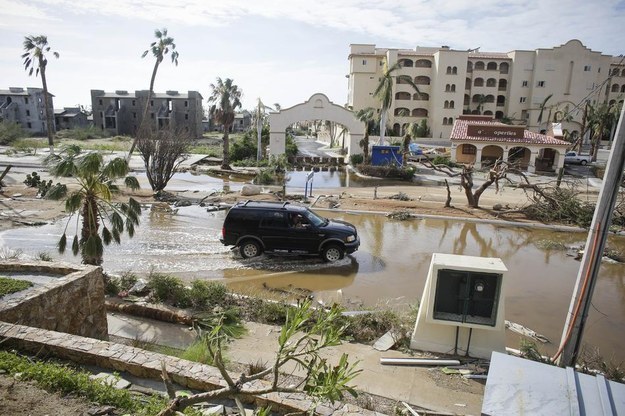 On Sunday hurricane Odile hit the resort town of Los Cabos, destroying hundreds of structures and shutting off power in the area where more than 200,000 people. An additional 30,000 tourists reportedly are stranded in the popular destination.
Three days later, people are still without water or electricity and chaos is starting to ensue with looters stripping stores of goods, and tourists reportedly banding together to protect themselves from mobs.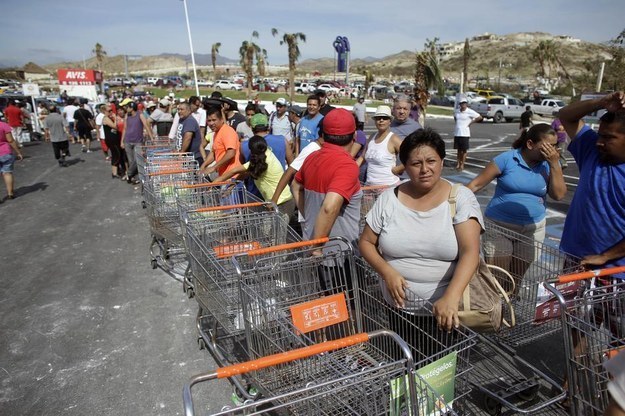 At least one supermarket decided to give away its food for free, the AP reported. Grocery workers had customers line up and were allowed in the store for five minutes to take as much as they could carry away. Employees held machetes, air rifles, and other weapons in an attempt to keep the order.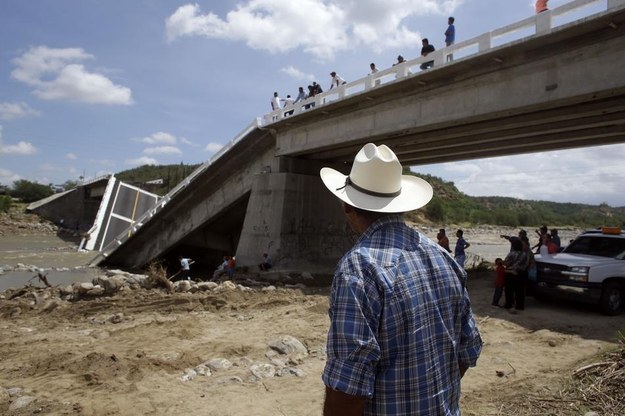 On Wednesday a bridge between San Jose del Cabo and La Paz also collapsed.
President Enrique Peña Nieto's office said the government is working to repair infrastructure and restore power, which he predicted would return in four days.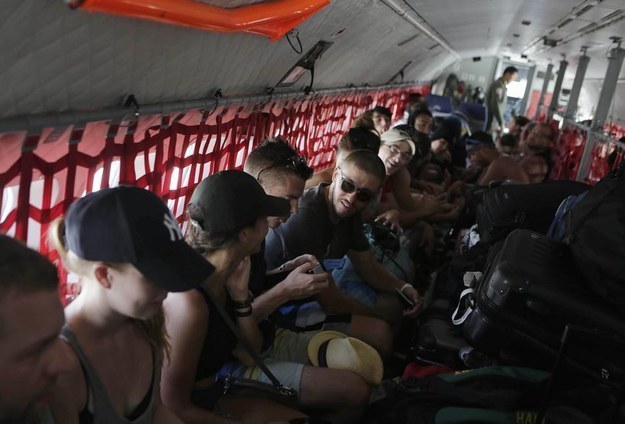 Mexico's government started flying out stranded tourists Tuesday, and Tourism Minister Claudia Ruiz Massieu said on Twitter that 5,000 people had flown out so far, the Associated Press reported. Still many remain stranded and others are missing.
Eight women from Fresno, California, were visiting Mexico to celebrate a bachelorette party at the Villa Del Arco hotel when the hurricane hit Sunday nigh
"They didn't know how bad it was going to be, and by the time they got there, it got worse," Shaun Sumpter, whose wife Crystal was a bridesmaid, told NBC News.
After the storm hit, the women were stranded for several days and their family members lost all communication with them for more than 24 hours. Sumpter said he had talked with his wife during the storm, which destroyed part of their hotel. The next day, he founded out the group's returning flight was cancelled and scrambled to find them a new flight.
"They heard the airport wasn't worthy of air travel," he said. "But Alaska Airlines had said the flight was still on, but we couldn't call anyone down there."
After that, he lost communication with his wife.
Lou Cook, the mother of one of the bridesmaids, said she was worried about her daughter and contacted the Red Cross, but no one was able to help her. Cook also called the U.S. State Department but was hung up on, she said.
"We just want to know if our girls are OK," Cook told NBC as she held up a picture of the bachelorette party.
Wednesday night, NBC News reported the women landed safely in San Diego and were awaiting a flight home.