California Woman's Kidnapping And Ransom Was A Hoax, Police Say
The abduction and $8,500 ransom for 29-year-old Denise Huskins appears to have been "orchestrated," police said Wednesday night. Update: Attorneys for the couple denied it was a hoax Thursday.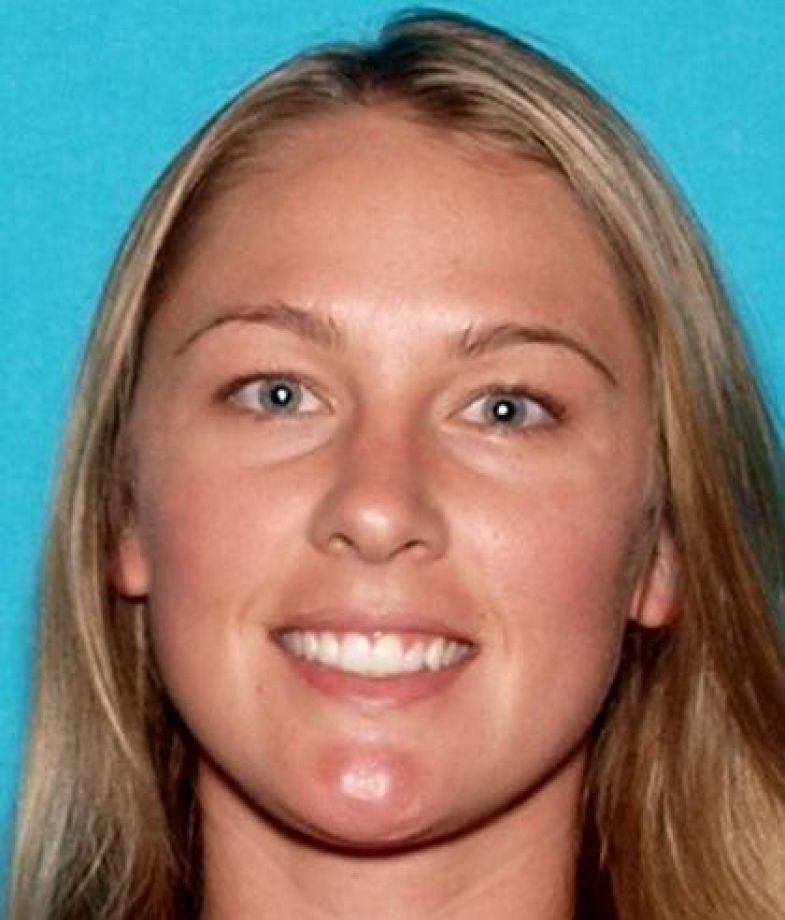 Police said late Wednesday that there is no evidence that a California woman who was reported kidnapped by her boyfriend had in fact been kidnapped.
Denise Huskins showed up at her father's apartment in Southern California two days after her boyfriend, Aaron Quinn, reported her kidnapping, which police now say was "orchestrated" by the couple.
Vallejo Police Lt. Kenny Park said in a news conference Wednesday night that the search for Denise Huskins was a "wild goose chase." Park added that criminal charges against Huskins and Quinn are possible.
Huskins had initially indicated she would cooperate with police when she surfaced Wednesday morning, but later hired a lawyer and ceased contact with authorities. The motive for a fake kidnapping and subsequent ransom remains unclear.
Quinn's attorneys held a news conference Thursday and denied their client was involved in a hoax. They described Quinn as traumatized and said he was not able to call for help for about 10 hours after Huskins was kidnapped because he had been drugged.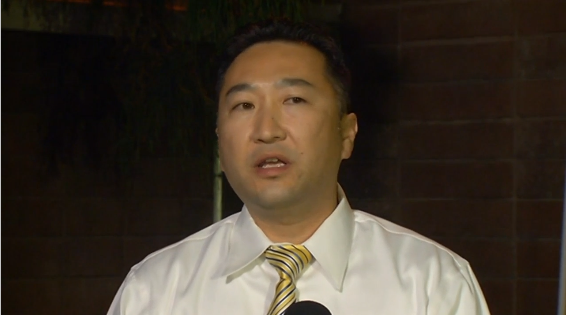 Quinn reported the kidnapping of his 29-year-old girlfriend Monday afternoon to police. He claimed strangers had abducted her from their San Francisco Bay Area home in the middle of the night.
"We initially had a hard time believing it," Park said of Quinn's claim.
The 30-year-old boyfriend said Huskins' kidnappers asked for $8,500 in ransom.
The search for Huskins involved the FBI, 40 detectives, and about 100 searchers who focused on sweeping the land and the waters around Vallejo and Mare Island.
A car registered to Quinn was taken from the couple's home and later found at an unnamed location by police.
On Tuesday, the San Francisco Chronicle received an email from an anonymous person claiming to be the kidnapped woman. The email included an audio file of the woman speaking, who identified herself as Huskins. It said Huskins could be returned safely the following day. Her father confirmed the voice heard in the email was his daughter's, the Chronicle reported.
On Wednesday morning, the search effort was called off after Huskins showed up outside of her father's apartment in Southern California.
Her father, Mike Huskins, immediately informed the Huntington Beach Police Department and Denise indicated she would corporate with detectives. The FBI then arranged to have her flown to Northern California, police said.
"She wasn't crying at all. She just said, 'Daddy, I'm OK,'" Huskins told the Associated Press after being reunited with his daughter.
Denise Huskins has now hired a lawyer and is hiding in an unknown location, Park said Wednesday night. He said her father has also reportedly stopped communicating with them.
It is still not clear how Huskins traveled more than 400 miles from Vallejo to Huntington.
Park said Huskins and Quinn could face state or federal charges.
"Mr. Quinn and Ms. Huskins have plundered valuable resources," Park said Wednesday night at the news conference. "If anything, it is Mr. Quinn and Ms. Huskins who owe our community an apology."
Huskins' uncle, Jeff Kane, told CBS Sacramento that the police's statements Wednesday night were "reckless" and could be considered character assassination of Huskins. He rejected the possibility that the kidnapping was a hoax.
During a news conference Thursday morning, attorneys for Quinn said he was drugged and restrained by his girlfriend's abductors and they have not heard why police believe the kidnapping to be a hoax.
"There seems to be a stream of blatant lies coming out about our client, about the victim, and about what's going on," attorney Dan Russo said.
According to Quinn's attorneys, he was drugged by the kidnappers after they entered his home around 4 a.m. Monday, and then restrained. Quinn contacted police as soon as he was able to, they said.
Russo said Quinn was corporative and was questioned by the FBI and police for 17 hours. He said Quinn also submitted to DNA testing.
Attorneys also said Quinn gave investigators his phone, which had calls and messages from the supposed kidnappers. There was allegedly some confusion because the phone was put into "airplane mode" for a period of time and some calls were missed.
"There has been nothing presented to me or to my partner that in any way justifies them calling it a hoax. And until this thing is resolved by the investigation our client is suffering tremendously and is very worried about Denise," attorney Amy Morton said.
Quinn's attorney also said there was a possibility the $8,500 ransom was part of a payment plan, and not the final amount.
Quinn and Denise Huskins have reportedly not spoken since the ordeal began, and each have hired different attorneys. Quinn's attorneys said he wanted to contact Denise after she surfaced, but they advised him not to.
On Thursday night, Huskins' attorney Doug Rappaport also spoke to the media, saying police "could have not gotten it more backwards. She is simply a victim."
He added that she was victimized first by her kidnappers, and then revictimized by the police who called her abduction a hoax.
Rappaport declined to discuss the specifics of what had occured, saying, "For the sake of protecting her privacy, I won't begin to go into it. This woman is as innocent as they come. And she will fight until the end to see her name cleared."