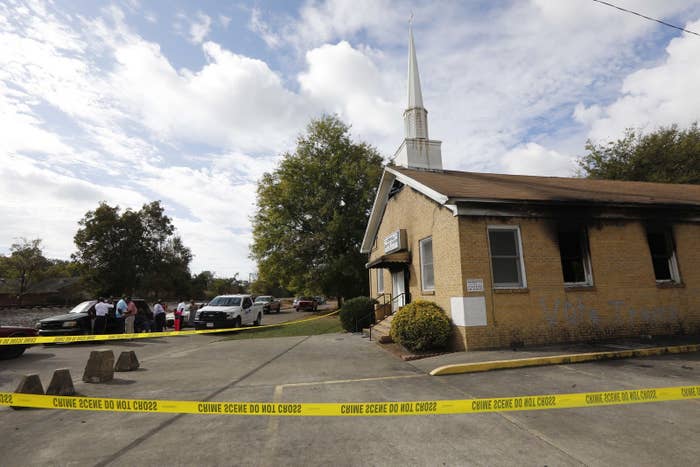 Two days after a historically black church in Mississippi was burned and spray-painted with the message "Vote Trump," a crowdfunding effort has raised nearly $200,000 in donations to rebuild the church.
The online fundraising campaign was launched Wednesday in response to the vandalism with the money to be used to repair the destroyed sanctuary, said organizer J. Blair Reeves Jr. As of Friday afternoon, more than $214,000 had been raised, far surpassing the goal of $10,000.
Reeves, a New York resident who is not affiliated with the church, said he felt compelled to help the congregation after seeing news reports of the fire and was inspired by a previous fundraising campaign.
"I could totally see everyone shrugging their shoulders and moving on, you know?" he said in an email to BuzzFeed News. "And that would be real B.S. Burning a church, particularly a black church in Mississippi, is an ugly, vicious act that has a very clear historical context and meaning."
Greenville Police Chief Delando Wilson said a "person of interest" is talking to investigators about the fire, but no arrests have been made, the Associated Press reported. Wilson said the man voluntarily turned himself in to police, without a lawyer, and spoke to investigators on both Wednesday and Thursday.

The FBI has opened a civil rights investigation into the incident.

An $11,000 award is being offered for any information leading to the arrest of the person who set the fire.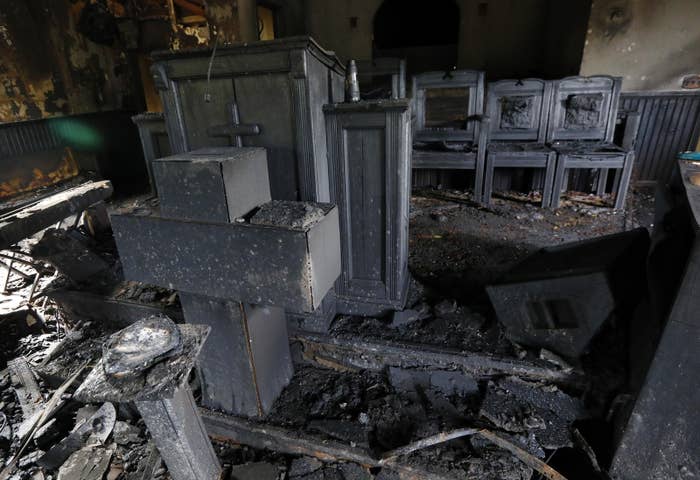 The Hopewell congregation is 111 years old, and while some of the church had been expanded in more recent years, it still included parts of the original structure.
Brown described the church as being 80% destroyed. A soot-stained brick wall remained standing, but the pulpit and pews of the church were burned.

"It definitely will have to be reconstructed from front to back," Brown said.