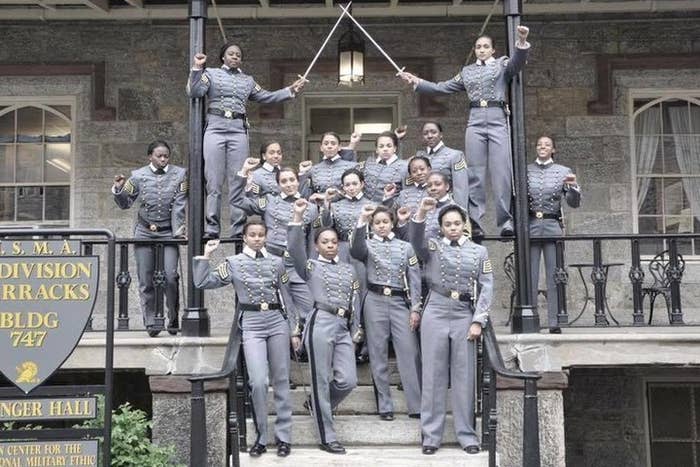 The Military Academy at West Point on Tuesday said 16 black cadets who posed for a photo with raised fists would not be disciplined after determining that it was not a form of protest.
Two different photos of female cadets from the graduating class of 2016 had spread online over the past few weeks, one with and without raised fists. People on social media suggested the the picture with raised fists was a form of political protest.
The Department of Defense does not permit officers to engage in political activities at military facilities.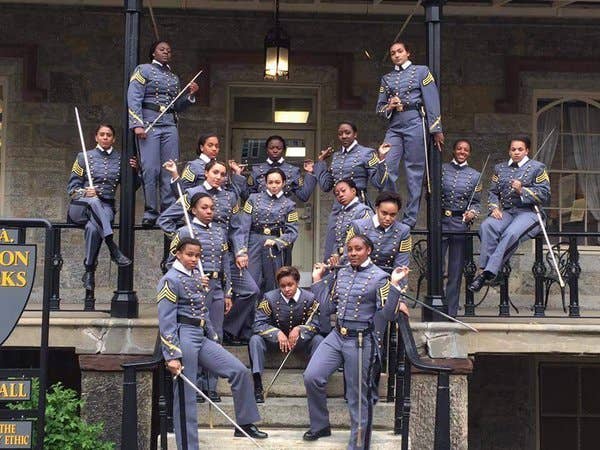 But on Tuesday, the Military Academy said in a statement that it would not take punitive action against the 16 cadets because the photo was "taken in the spur-of-the-moment" and intended to demonstrate "unity" and "pride."
"None of the participants, through their actions, intended to show support for a political movement," the academy added.
"We all must understand that a symbol or gesture that one group of people may find harmless may offend others," Lt. Gen. Robert L. Caslen, Jr., academy superintendent, said in a statement. "As Army officers, we are not afforded the luxury of a lack of awareness of how we are perceived."