Six people who have been living inside a geodesic dome on a remote peak in Hawaii, pretending to be astronauts, emerged Sunday to see the unfiltered sun for the first time in eight months.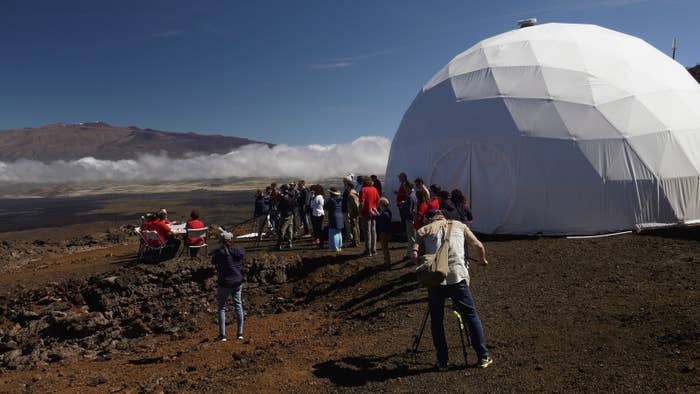 The volunteer scientists had been living in the 1,200-square-foot dome since Jan. 19, in an effort to learn about what it will be like if, or when, NASA sends people to Mars.
The crew — James Bevington, Joshua Ehrlich, Brian Ramos, Laura Lark, Ansley Barnard, and Samuel Payler — were researching human behavior and performance.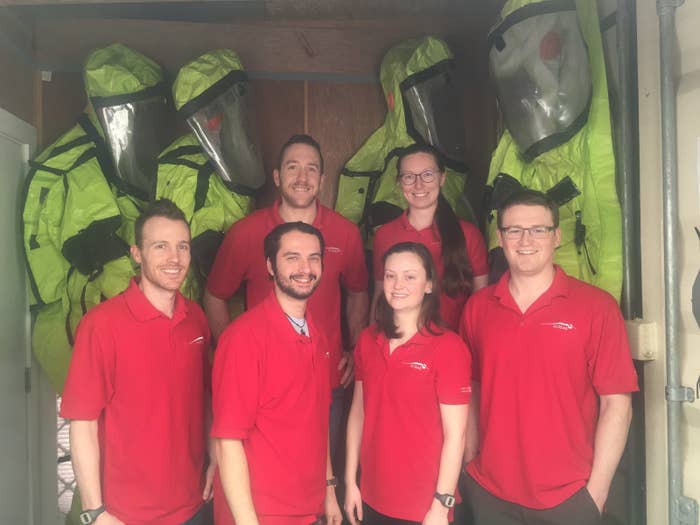 The eight-month study, known as the Hawaii Space Exploration Analog and Simulation, was the fifth of its kind, funded by NASA and run through the University of Hawaii.
But for those of us who've been stuck on the outside, there's really just one burning question: How do they feel about the world they've returned to?
The crew did have some access to information, so returning has not been a complete shock, Ehrlich, a systems engineer and crew member, told BuzzFeed News.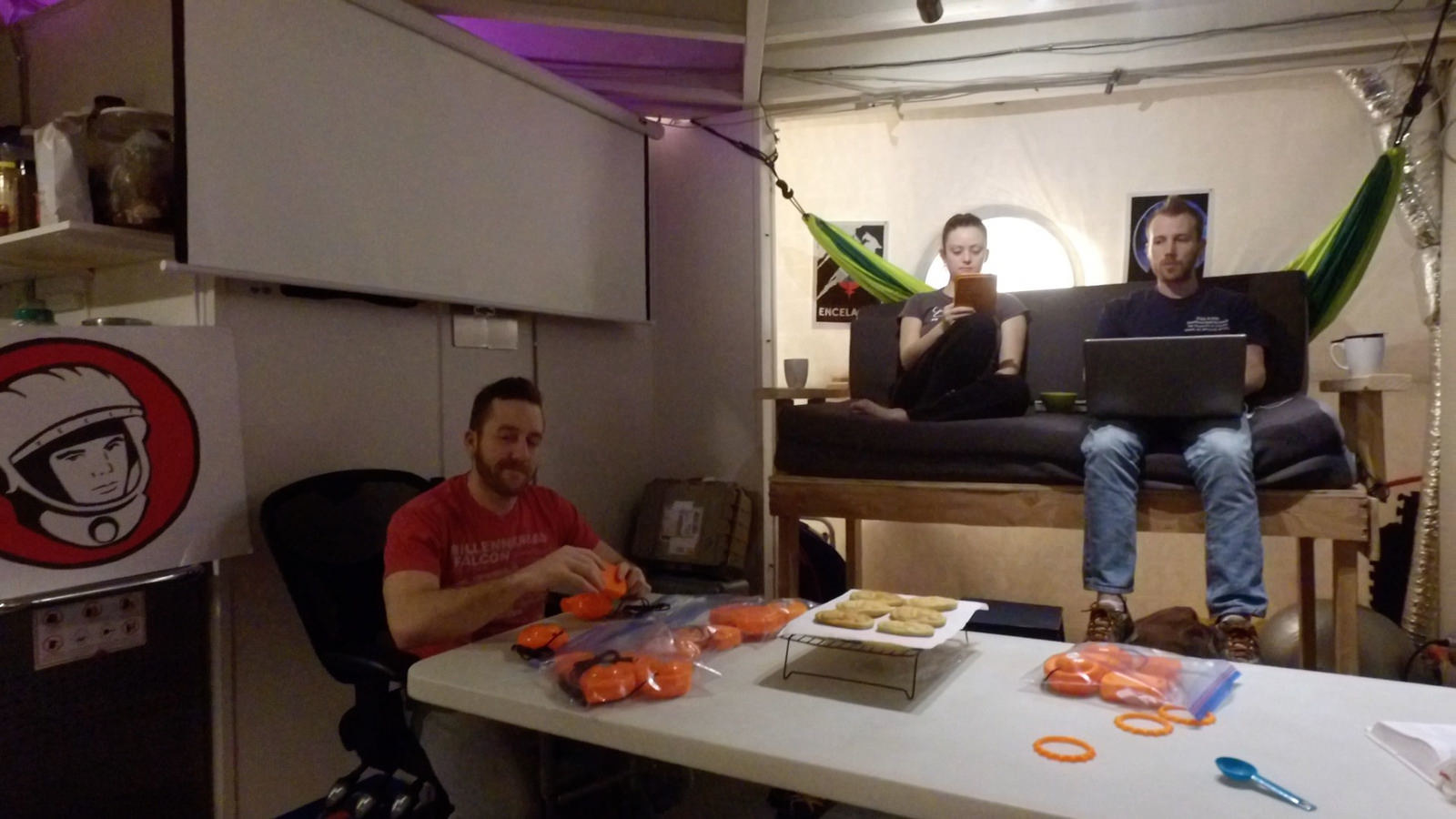 Still, Ehrlich said, "it's weird — you're living inside this habitat for eight months."
"So you've basically been in a place for three-quarters of a year, and you come outside and that finally feels real to you," he explained. "Like, oh man, it's the middle of September, you got the holidays coming up. You got bills and plans to figure out. It's a big reality check."
In order to learn what was happening back home, the crew was allowed to request news about certain topics; mission support would then send a screenshot of a related article, but never links.
Just like in space, there was a 20-minute delay before communications were transmitted. The crew also couldn't access Google, so most of their new information came from following Wikipedia's current events or looking at mission-related websites, Ehrlich said.
Ehrlich described himself as someone who likes to keep up with US and international news, and said he kept up the habit while living in the dome — possibly more than he should have. He is originally from Hollywood, Florida, he added, and was constantly checking the National Hurricane Centre website for updates during Irma.
He also became obsessed with news about North Korea's missile program, he said, noting that the crew wasn't actually on Mars, but instead in the "danger zone" of a potential strike.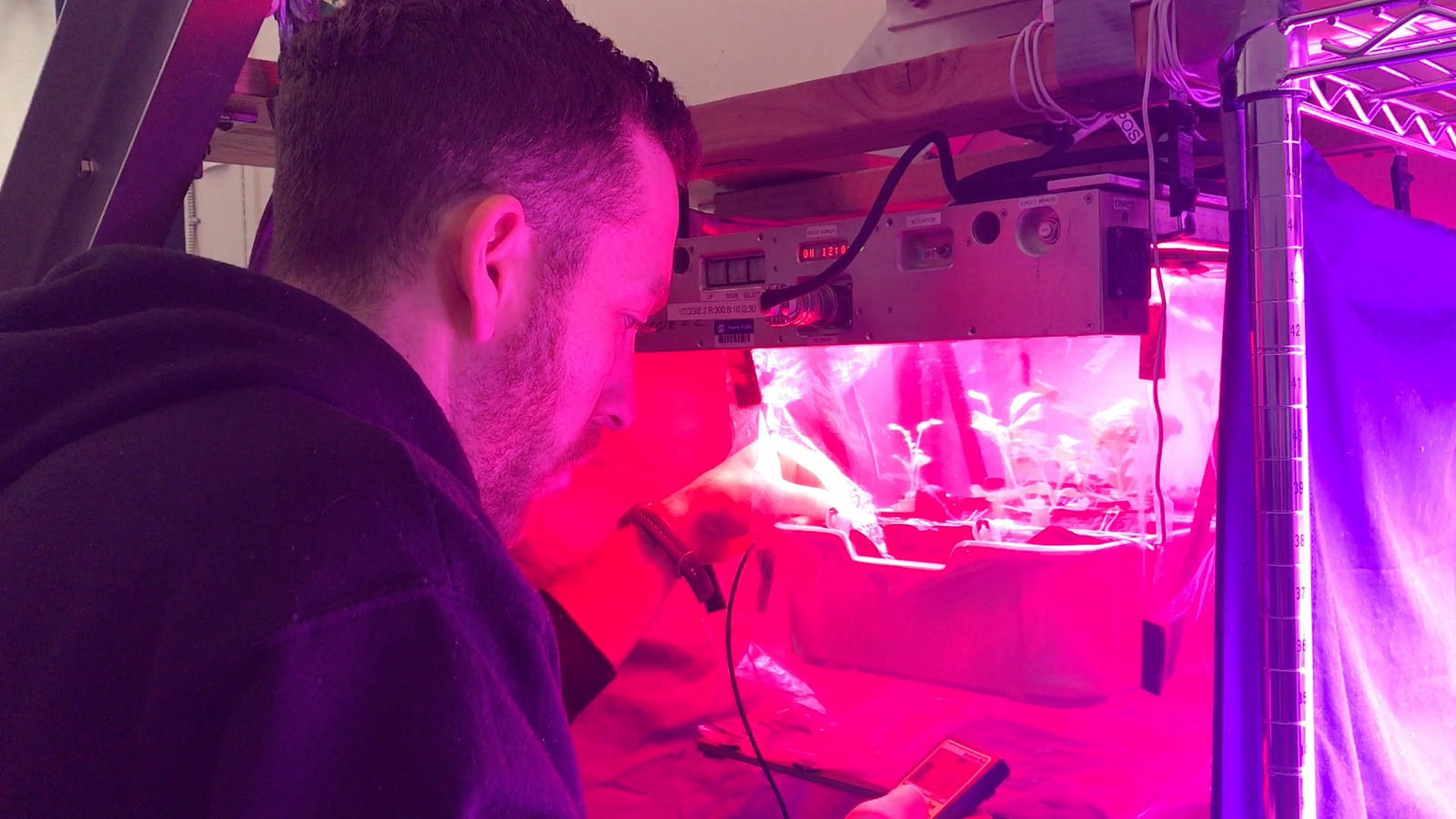 In order to leave the dome during the eight-month isolation period to explore mock Mars, the crew members had to wear elaborate mock spacesuits, and Ehrlich said it has also been overwhelming — in a good way — to reintegrate with nature.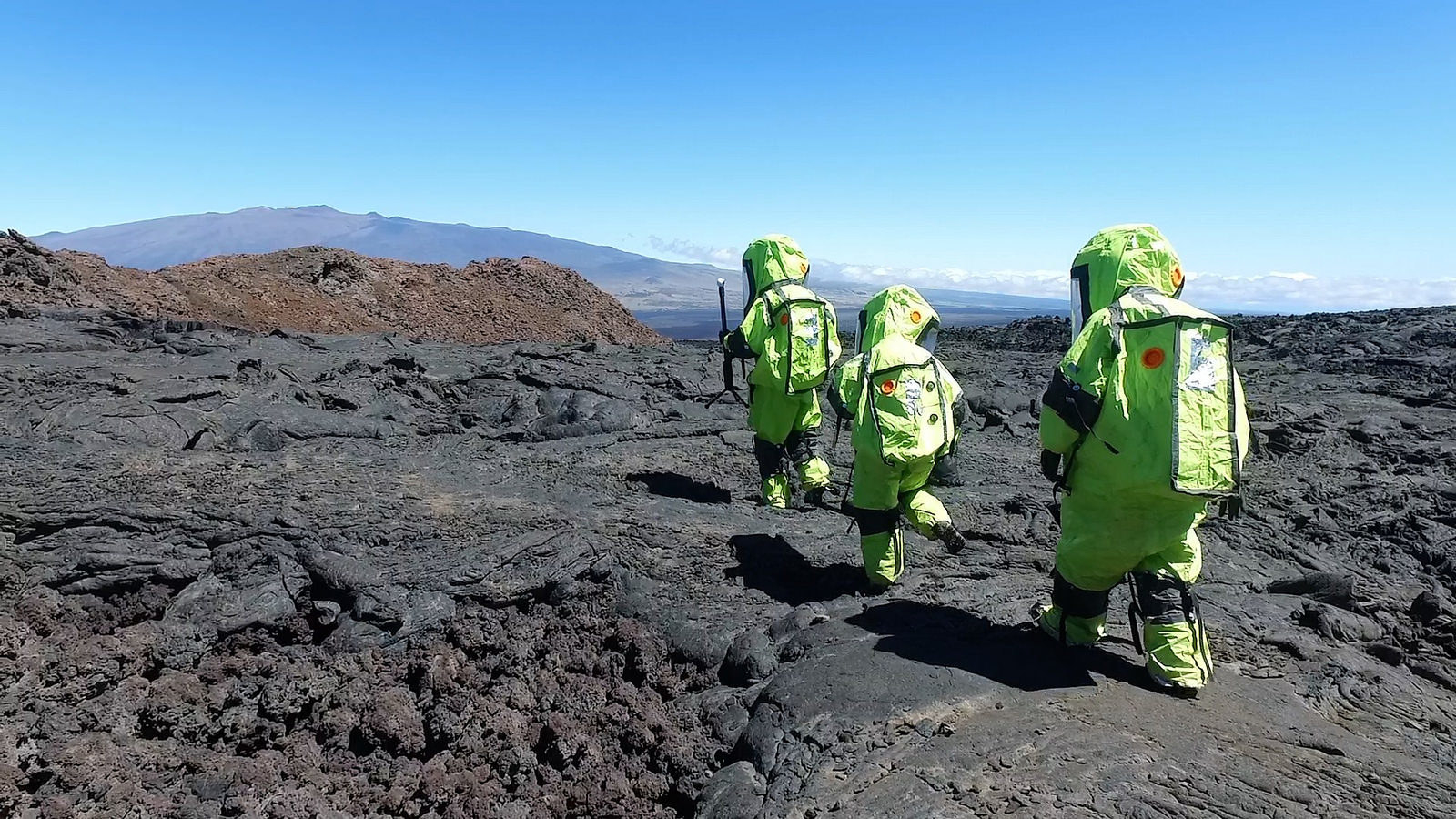 Since leaving the dome, Ehrlich said, he has enjoyed grilling burgers and eating fresh fruit. Another highlight, he said, was getting to take a bath again.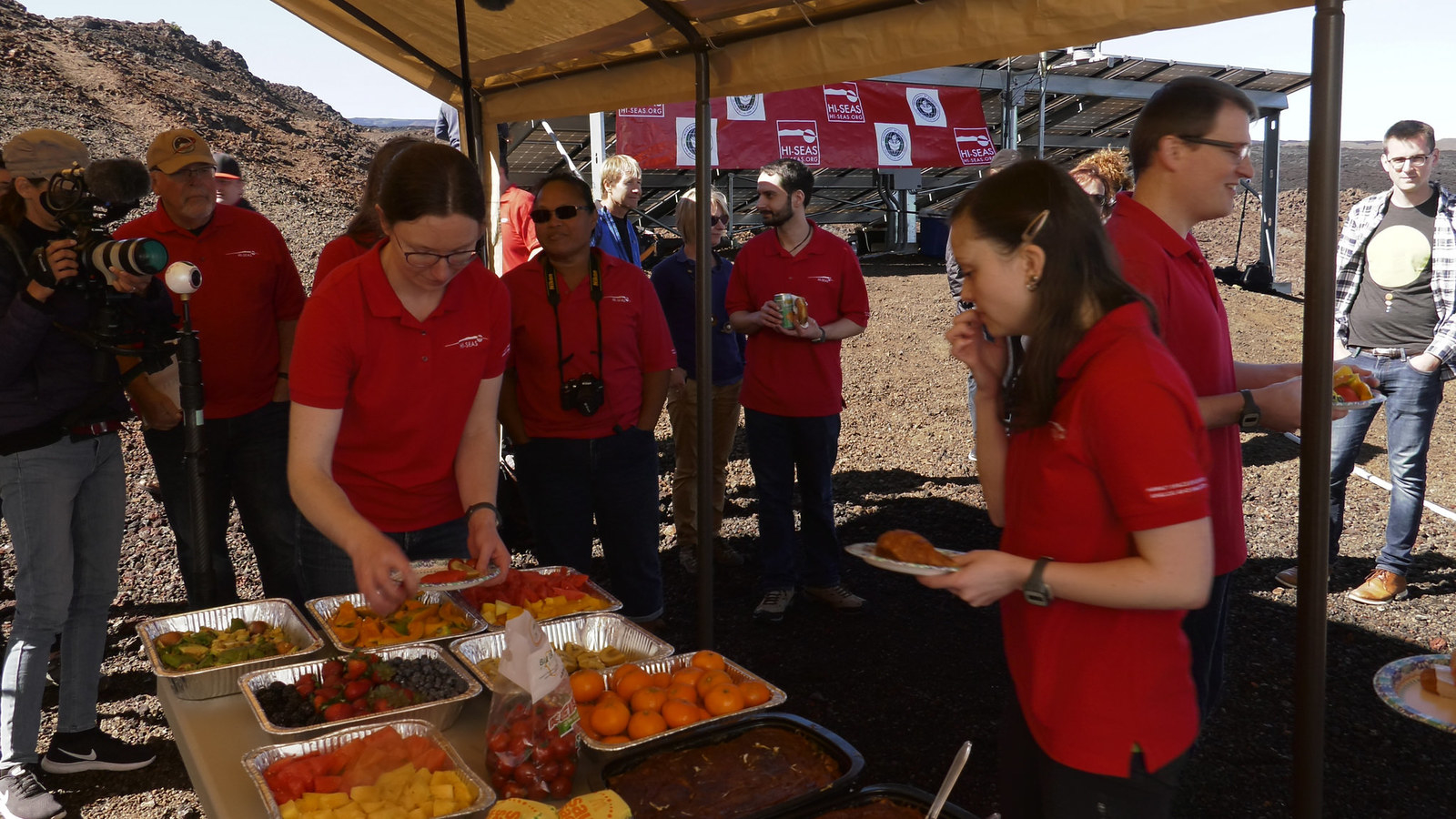 "You want to just do everything," Ehrlich said about finally getting to leave the dome. "It's as if you won a million dollars."
"It's really fun to be outside," he said. "In fact, I don't want to be inside."
Making moms everywhere proud, Ehrlich admitted that he called his mother and grandma as soon as he got out of the dome. "I wanted to hear their voices," he said, adding that he also called his girlfriend "and it was awesome to hear her."