15 Ridiculously Adorable Pictures Of Bao Bao The Panda Celebrating Her First Birthday
Bao Bao the giant panda cub, who was born last year in Washington, D.C., enjoyed eating her cake and climbing all over it too.
1.
Bao Bao the panda celebrated her first birthday at the National Zoo in Washington, D.C. Saturday.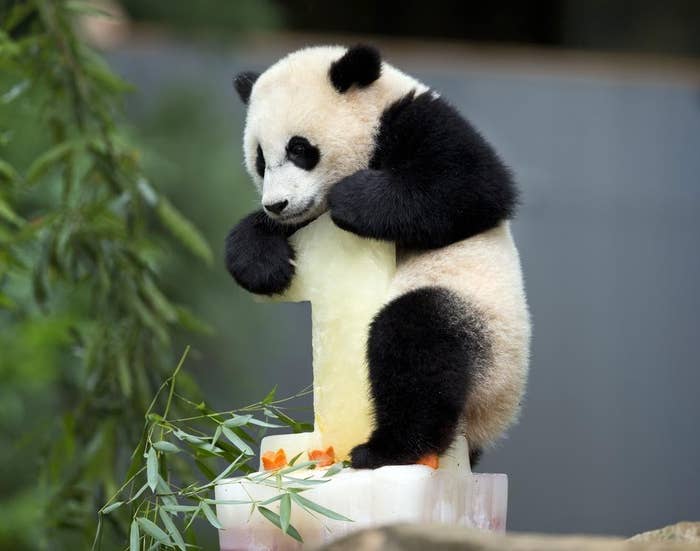 2.
To celebrate Bao Bao was made a special cake of frozen apple juice and beet juice.
3.
The cake was specially created by the Zoo's Nutrition department.
4.
Bao Bao enjoyed eating her cake...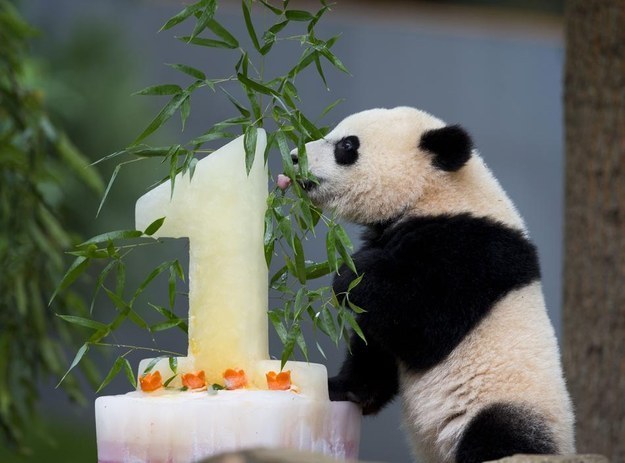 5.
And climbing all over it.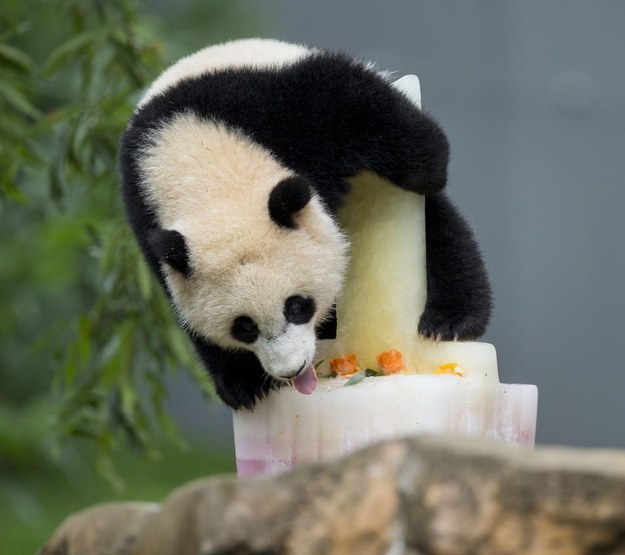 6.
As part of the birthday celebration, the Zoo included a Chinese tradition called a Zhuazhou ceremony.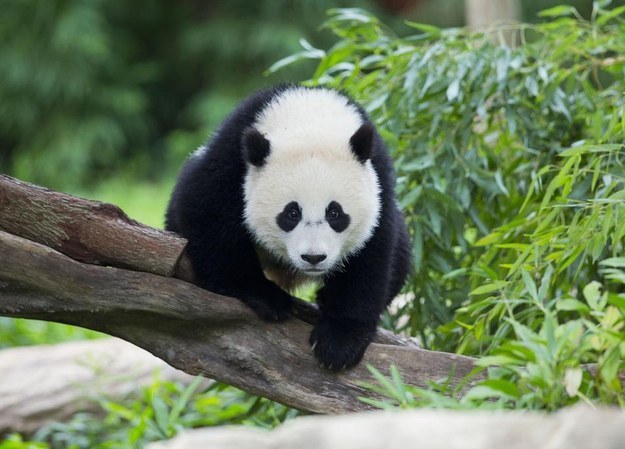 7.
During a traditional Zhuazhou, different symbolic objects are placed in front of a baby to choose from. The item the baby chooses predicts his or her future.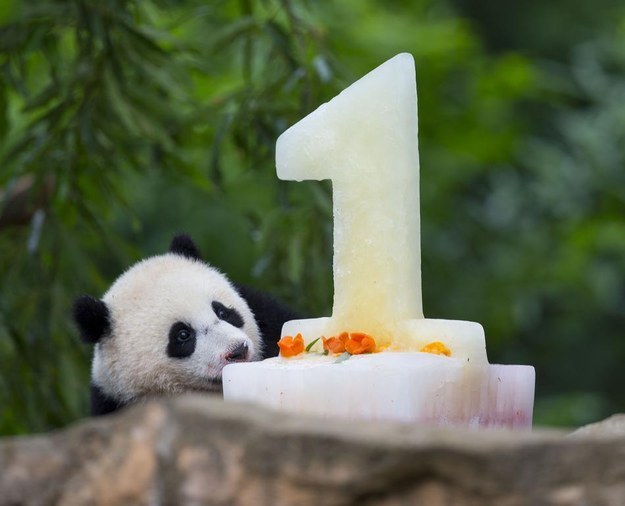 8.
In front of Bao Bao, were three different posters to choose from featuring symbolic paintings.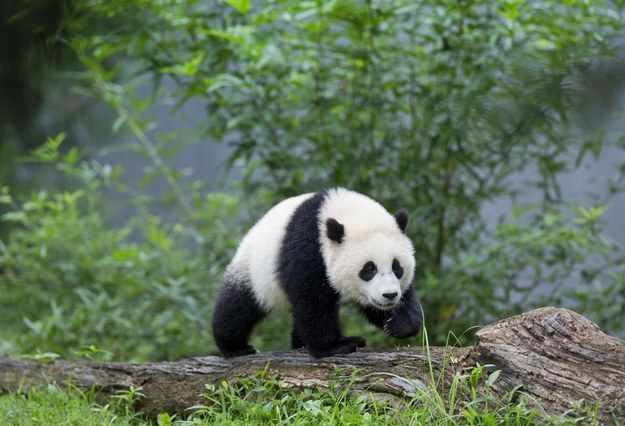 9.
She immediately went towards the poster with peaches on it, symbolizing longevity.
10.
"Bao Bao chose the peaches first, which means she will live a long life as an ambassador for panda conservation," the Zoo said in a statement.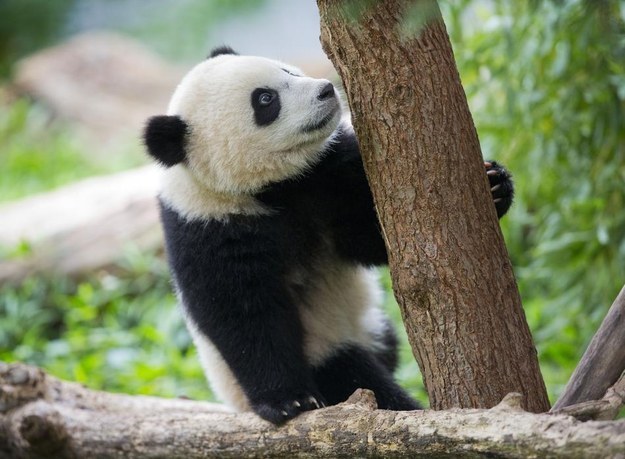 11.
There were also posters symbolizing good health and fertility. Bao Bao picked the longevity poster first, but later tore down the poster that read "many cubs."
12.
A lot of people were excited to celebrate Bao Bao's birthday with her. On the left, a group of Girl Scouts look into the Zoo's enclosure, while donning panda hats, and on the right is retired Master Sgt. Barbara Barron, who was first in-line at 5 a.m. to see Bao Bao.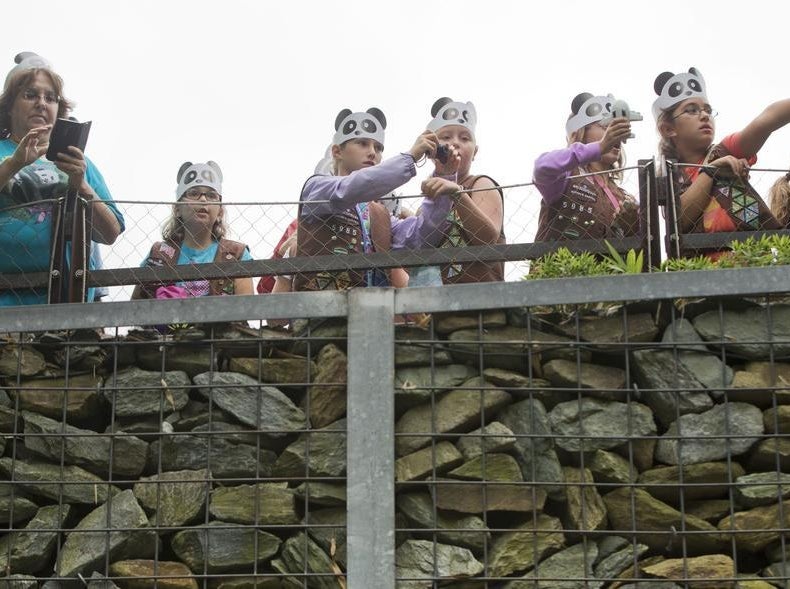 13.
After her birthday party, Bao Bao climbed her favorite hemlock tree...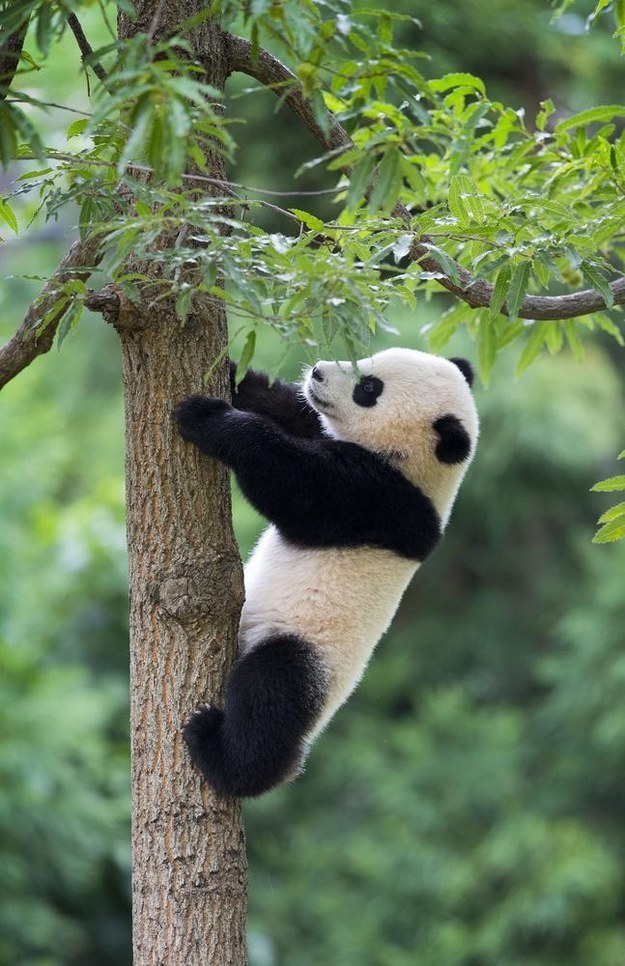 14.
And swung from it.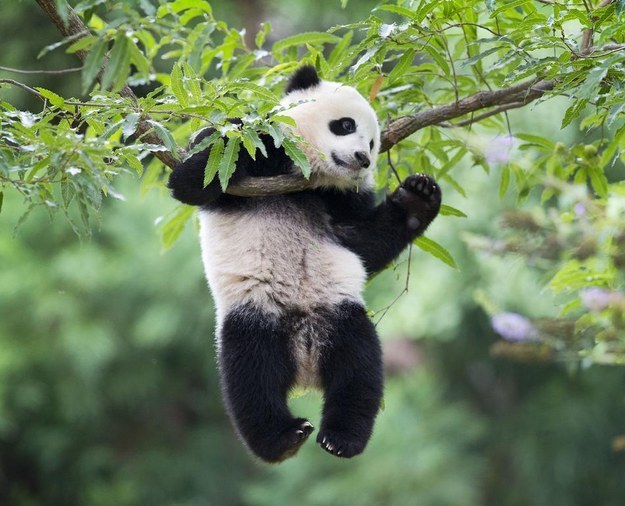 15.
Bao Bao's birth at the zoo last year was marked as a huge conservation success. When she is four, she will travel to China to take part in a breeding program.