At Least 50 People Killed As Landslides Sweep Away Homes In Japan
In Japan's Hiroshima prefecture, torrential rains caused landslides and floods Wednesday that left at least 50 people dead and 38 others were still reported missing on Sunday.
UPDATED — Aug. 23, 2 a.m. ET:
Landslides caused by torrential rains killed at least 50 people near Hiroshima in western Japan on Wednesday, CNN reported. One of the dead was a firefighter who was buried by debris while trying to help in the rescue efforts.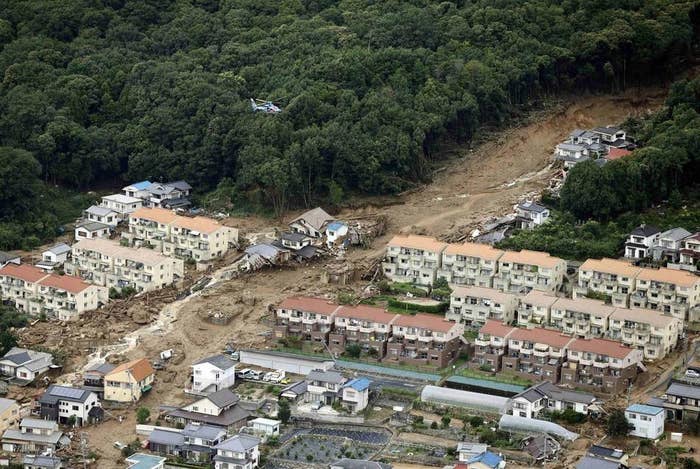 At least one person was swept away by flooding, while others were buried in the landslides.
38 people are still believed to be missing. Rescue and recovery efforts continue.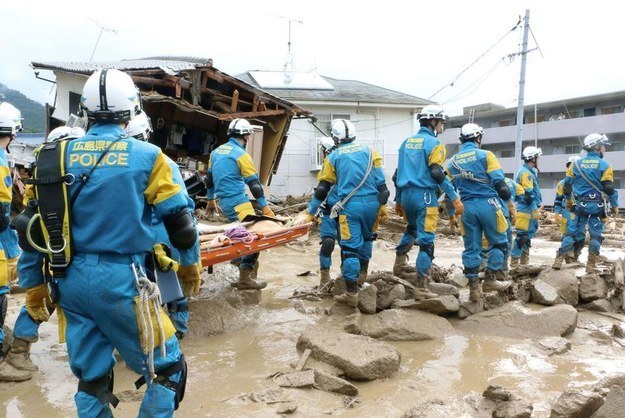 Japan's crowded hilly regions are especially prone to damage from mudslides and flooding. Torrential rains before dawn Tuesday caused steep slopes to collapse in an area with several newly constructed homes.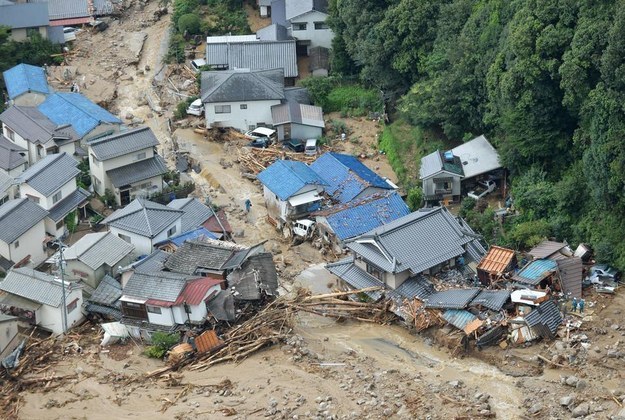 A record 8.03 inches of rain fell in three hours in Asakita Ward, which more than doubled the previous rainfall record for the area, according to the Weather Channel.