UPDATED — March 27, 5:50 p.m. ET: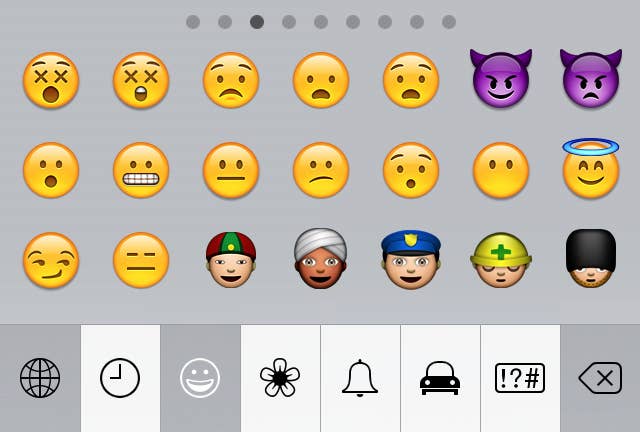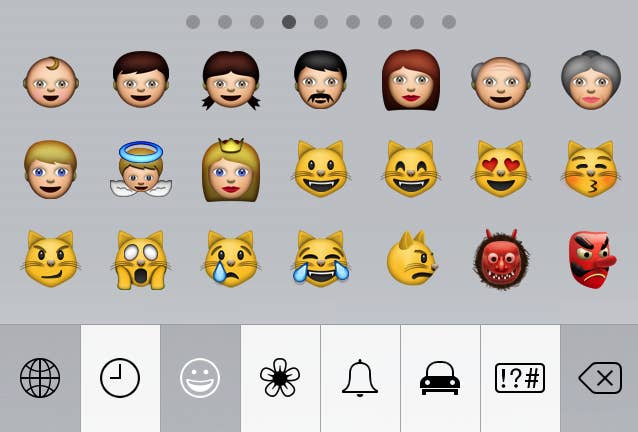 Emoji characters have been standardized by Unicode Consortium since 2010, so as to appear on all computers and mobile devices the same. Other apps offer emojis, but users risk their friends not being able to see them if they haven't installed the same software.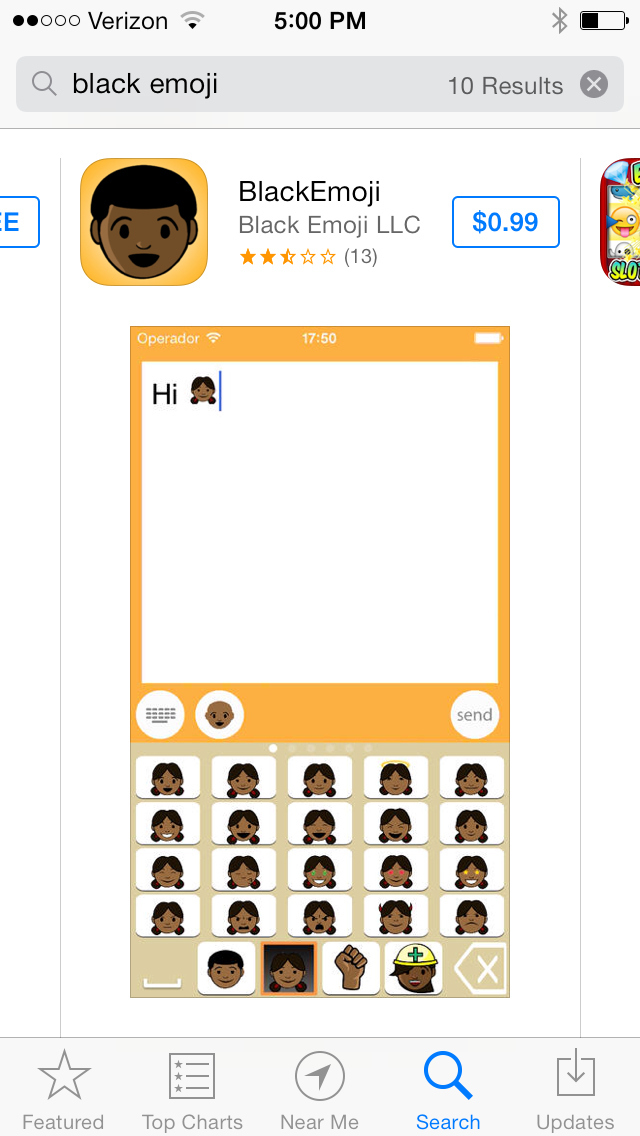 But of the more than 800 Emojis, the only two resembling people of color are a guy who looks vaguely Asian and another in a turban. There's a white boy, girl, man, woman, elderly man, elderly woman, blonde boy, blonde girl and, we're pretty sure, [video game character] Princess Peach. But when it comes to faces outside of yellow smileys, there's a staggering lack of minority representation.

This is not the first time people have noted the lack of ethnic emojis, and many have expressed frustration in particular with the fact that there are no black emojis.
Miley Cyrus tweeted in 2012 that emojis needed an ethnic update:
And Baby Daddy star Tahj Mowry tweeted about it too:
Tim forwarded your email to me. We agree with you. Our emoji characters are based on the Unicode standard, which is necessary for them to be displayed properly across many platforms. There needs to be more diversity in the emoji character set, and we have been working closely with the Unicode Consortium in an effort to update the standard.
Despite Apple's announcement that they are working on an emoji update, there is no release date.
"We're proud that thousands of our members acted and Apple listened," said DoSomething.org's spokeswomen Colleen Wormsley to BuzzFeed. "In August, we urged Apple to include more diversity in the emoji keyboard. Emojis are a huge part of youth culture and everyone should feel valuable and represented."