Another Actor Accuses Porn Star James Deen Of Assault
Deen "ruthlessly attacked" Tori Lux, she says. The actor has denied rape claims and said, "I respect women and I know and respect limits."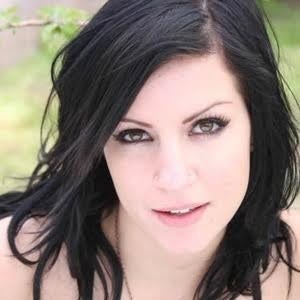 A second actor accused one of porn's best-known stars of sexual assault Sunday night.
Tori Lux, who describes herself as a former adult performer, said the actor James Deen "ruthlessly attacked and degraded me" on the set of a film in 2011.
The accusation follows a claim by Stoya, an actor who used to date Deen, who said on Saturday she was sick of seeing people "idolizing the guy who raped [her] as a feminist."
Deen heatedly denied Stoya's charges, calling them "false and defamatory," and wrote: "I respect women and I know and respect limits both professionally and privately."
One of porn's few mainstream stars, especially among male actors, Deen has been profiled in outlets ranging from GQ to BuzzFeed. He co-starred with Lindsay Lohan in the 2013 movie The Canyons.
His spokesperson didn't immediately respond to an inquiry about Lux's claim that he hit her in the face and sexually assaulted her.
Read Lux's full statement here:
My name is Tori Lux, and I'm a former adult performer. In June of 2011, while shooting at a major porn studio, I was assaulted by James Deen.
While James wasn't performing with me that day, he was present on set, and almost immediately after I'd finished my scene James began to antagonize me. I hadn't even had time to dress myself when he began to ask, with a smirk on his face, "Tori Lux, would you like to sniff my testicles?" "Nope," I replied in a neutral tone. "I'll repeat myself - Tori Lux, would you like to sniff my testicles?" he asked, more aggressively this time. I replied with a firm "No," in order to establish my boundary, which James then disregarded by grabbing me by the throat and shoving me down onto a mattress on the floor.
He then straddled my chest, pinning down my arms with his knees and raised his hand above his head, swinging it down and hitting me in the face and head with an open palm. He did this 5 or 6 times, hard, and finally got off of me. I stood up, disoriented, my jaw sore, and before I could collect myself, he grabbed me by my hair and shoved me to my knees, forcing my face into his crotch several times before shoving me to the floor. I was completely stunned, having no idea how to react. I felt pressured to maintain a professional demeanor, this being a major porn set, with other people present and failing to intervene.
A few people who I've shared this story with over the years have asked me why I didn't call the police as soon as it happened, or publicly speak up about it soon thereafter.
The reason for that is because, historically, people (including the police) tend to operate from the assumption that sex workers have put themselves in harm's way, and therefore can't be assaulted - which is incorrect, as being involved in sex work does not equate being harmed.
Despite porn being a legal form of sex work, and this occurring in a controlled environment such as a porn set, that mindset is still inherent in much of society, and in turn sex workers are silenced and our negative experiences are swept under the rug in simply trying to protect ourselves from judgement of others, or worse, a variety of problems ranging from further physical attacks to professional problems such as slander and blacklisting. To put it simply, I was afraid.
We are forced to smile and pretend we're always in control and in love with our jobs, when in reality, there's a multitude of experiences one can have on any given day, good, bad, and neutral, just like every other job. It's not black and white, like people like to assume. My goal in writing this is not to paint the industry as a whole as oppressive or dangerous, but to shed some light on one fucked-up personal experience of mine, in which James Deen ruthlessly attacked and degraded me, leaving me with mental wounds that took years to heal.
I hope to encourage you, the reader, to open your mind to the bigger picture regarding stigma and safety within the sex industry. Being silenced is what keeps sex workers in danger, and the stigma is what keeps sex workers silent when they're attacked. It's a vicious cycle, and I hope we can work together toward humanizing one another and preventing instances like this from continuing to happen.