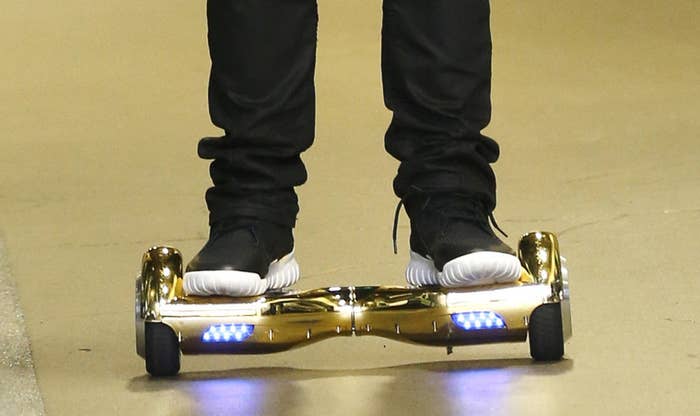 Less than a week after the U.S. Consumer Product Safety Commission sent out a scathing warning letter that hoverboards could be an "imminent hazard," Amazon has pulled all self-balancing scooters from its website.
A "hoverboard" search on Amazon as of Wednesday returns only results for replacement parts and accessories for the devices.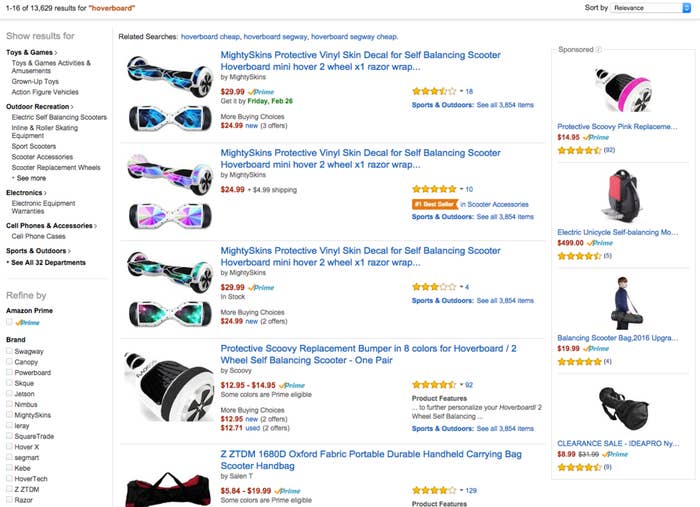 Amazon's move to nix the two-wheeled transports comes after the CPSC issued new safety standards on Friday for the devices, saying "consumers risk serious injury or death if their self-balancing scooters ignite and burn."
The commission's warning came in the wake of reports of major defects, with many hoverboards catching fire while moving, and in one case even burning down a family's home.
Target, Wal Mart, and Toys 'R' Us have also stopped selling hoverboards since the CSPC announcement.
Amazon did not immediately respond to BuzzFeed News' request for comment.