14 High School Students Hospitalized After Eating Gummy Bears
More than a dozen students at an Illinois high school were sent to the hospital after experiencing rapid heart rate, dizziness, and dry mouth.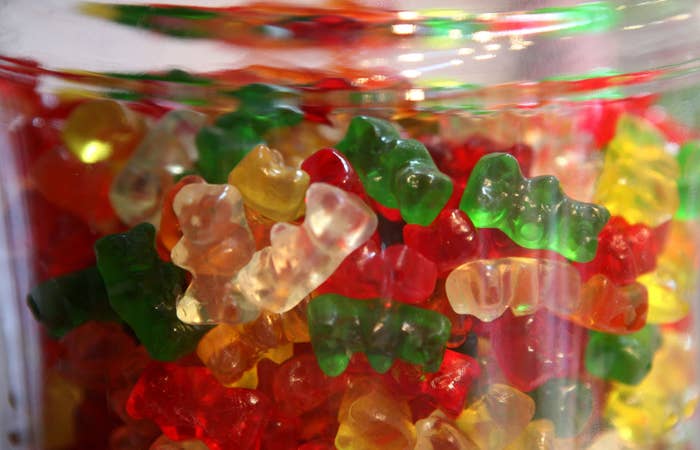 At least 14 high school students were hospitalized Tuesday in Illinois after eating gummy bears that may have been laced with another substance.

School officials in the Chicago suburb of Naperville said 14 students were sent to a nearby hospital as a precaution after they began experiencing rapid heart rate, dry mouth, and dizziness.
"This candy made those students both uncomfortable and sick," Naperville North High School said in a statement. "Each student had varying degrees of discomfort and subsequent treatment."
The school said two students remained hospitalized in stable condition, while 11 others had been treated and released.
Without elaborating, the Naperville Police Department said the gummy bears may have contained "another substance." But students told police they thought the gummy bears were laced with a "liquid-based marijuana substance," Police Cmdr. Jason Arres told WLS-TV.
Arres added that testing would still need to be done to confirm exactly what the substance is. Naperville police did not respond to a BuzzFeed News request for more information.
A 17-year-old student was taken into custody for involvement in the incident, the station reported.
Investigators are looking into how the gummy bears were handed out. Students said they ate the candies between classes, but it was not clear if they knew what they were consuming.