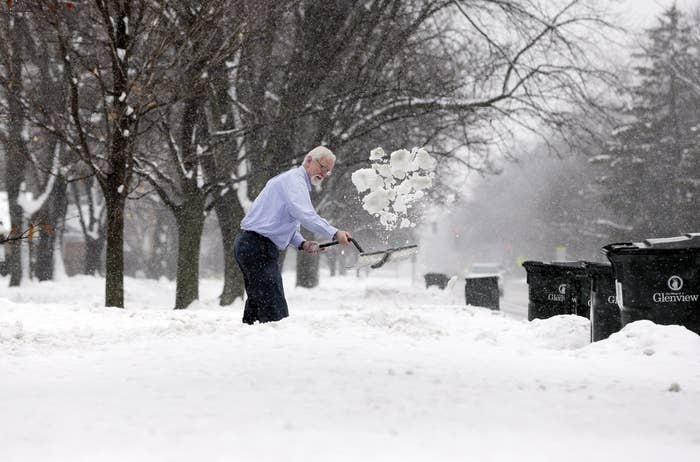 At least 13 people died from heart conditions while shoveling snow in the Chicago area during the recent blizzard, officials said.
Most of the victims were shoveling snow, while one person was using a snow blower, the Chicago Tribune reported.
All but one of the victims were men. Most of the deceased were in their 60s, while three were in their 50s, and one was in his 40s, the Associated Press reported.
During the peak of Chicago's blizzard, people were dealing with wet and heavy snow that, over time, has come to be called "heart attack snow" because of its known connection with cardiac arrest.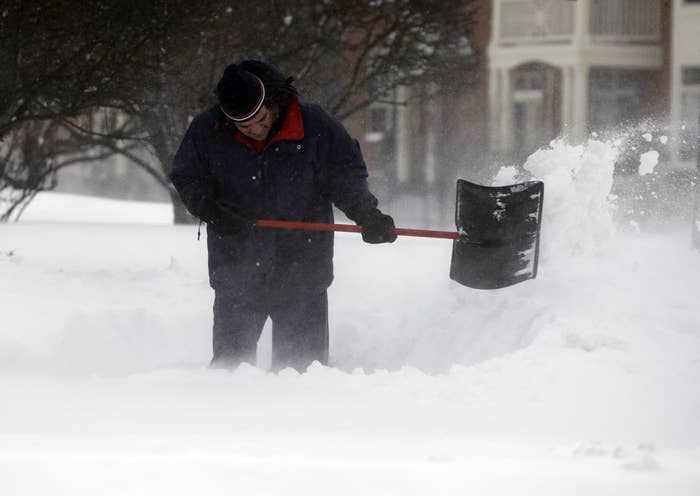 So many heart attacks happen when dealing with blizzards because many people who shovel snow do not exercise often, Harvard Health's Executive Editor Patrick Skerrett writes.
A snow blower can have the same impact as shoveling, he adds.
Skerrett also explains that the cold weather is contributing a factor because it can affect blood pressure, interrupt blood flow, and make blood more likely to clot.
DuPage County's Chief Deputy Coroner Charlie Dastych, who reported three of the deaths, said anyone who has a heart condition or risk factors, such as obesity, should reconsider shoveling "heart attack snow."
The Chicago storm was the fifth largest in the city's history, with nearly 20 inches of snow falling over the weekend.