The Cease-Fire In Ukraine Is Only The Beginning Of The End
And maybe not even that.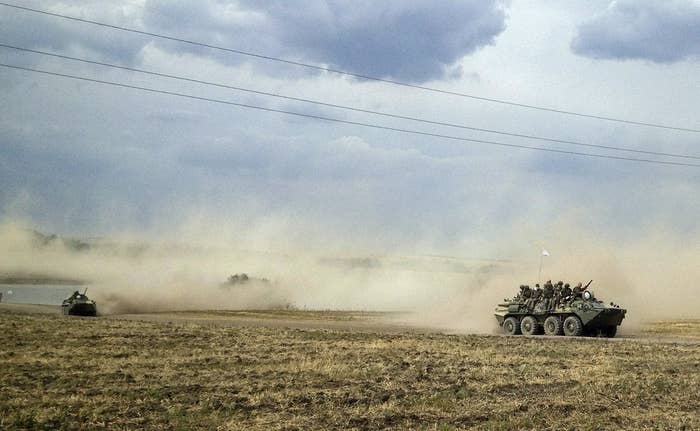 The cease-fire agreed on Friday by Ukraine and Russian-backed rebels gives the greatest hope yet that the conflict in the east, which has killed more than 2,600 people and sparked the greatest crisis between Russia and the West since the Cold War, may soon come to an end. The terms of the 12-point deal signed in the Belarusian capital Minsk by former Ukrainian President Leonid Kuchma and rebel leaders with Russia's ambassador to Kiev looking on have not been released. Both sides said, however, that they agreed to cease hostilities at 5 p.m. local time, exchange prisoners, create corridors for deliveries of aid and refugees, and begin work rebuilding the region's severely damaged infrastructure.
Whether it holds is another matter. Reports of fighting in the rebel stronghold of Donetsk and the new front near the city of Mariupol continue to come in hours after the deal was struck. Ukraine ended the last cease-fire after 10 days in late June, complaining that rebels and Russian artillery had continued to attack their positions throughout. Both sides may be unable to contain the more boisterous elements in their ranks. A question mark remains, too, over Russia, which claims not to be party to the conflict but whose involvement has passed into the realm of implausible deniability.
"A cease-fire is not a panacea. What you need is you need both a cease-fire and a political process, plus a credible enforcement mechanism. At this point we only have the first one," said Andrew Weiss, vice president for studies at the Carnegie Endowment, a think tank. "In the absence of a really effective mechanism you can have people break their obligations and there's no real costs."
Here's a look at what this means for the main players.
Ukrainian President Petro Poroshenko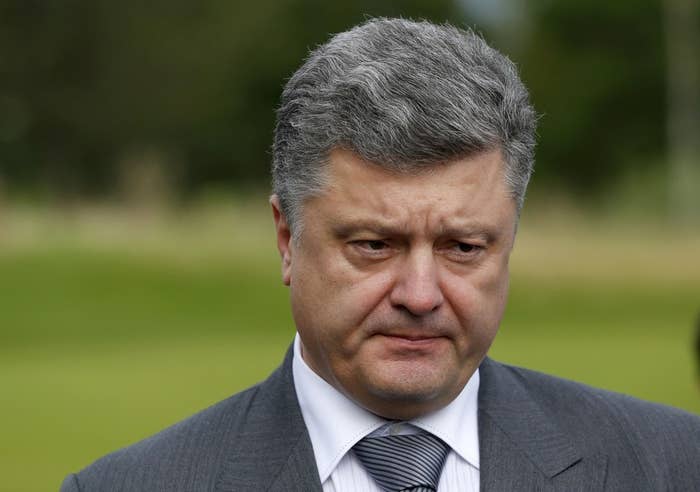 The cease-fire will provide much-needed breathing room for Poroshenko, who came to office in May vowing to drive the rebels out of the east by summer's end. Though Ukraine's poorly equipped army and ragtag irregular forces seemed set for victory only two weeks ago, a rebel counterattack — coming after Russia sent in reinforcements, Kiev says — caused huge losses and forced it to retreat from key positions. Ceasing hostilities even for a short time will, at the least, allow troops to regroup and stem the growing flow of casualties. The government should also have more time to address the several other attendant crises facing Ukraine, which needs $19 billion to avoid defaulting on its debt next year and risks freezing this winter unless it can reach a deal on gas supplies with Moscow.
Poroshenko, however, still faces considerable pressure at home from an overwhelmingly pro-war public that will reject any deal with Vladimir Putin or the rebels, who are casually referred to as "Russian terrorists" in Ukrainian media. With key parliamentary elections set for next month, his own prime minister, Arseny Yatsenyuk, is attempting to outstrip him by positioning himself as more warlike than the commander-in-chief. On Wednesday, as Putin announced a seven-point peace plan he had discussed with Poroshenko, Yatsenyuk stole the thunder by saying, "The real plan of Putin is to destroy Ukraine and to restore the Soviet Union," and announcing a project to strengthen the porous Ukrainian–Russian border with a "wall."
Most ominous is the expected reaction of Ukraine's volunteer battalions, which include large numbers of far-right nationalists, Ukrainian activists, unabashed neo-Nazis, and criminals, in addition to perfectly rational concerned citizens. Though the groups are nominally under the control of the Interior Ministry, some of them operate de facto independently. Some of the volunteers have become increasingly hostile to any deal after their men died in large numbers last month during an ambush in the town of Ilovaysk. Semen Semenchenko, the leader of the popular Donbass battalion, removed his trademark balaclava and made numerous media appearances damning Ukraine's generals for "cheating" the volunteers by promising help and doing nothing. Other volunteers have seized on his stabbed-in-the-back rhetoric, vowing to "restore order" to Kiev. Many in there speak of a "second Maidan" echoing the protests last winter that ousted Poroshenko's predecessor, Viktor Yanukovych, if he is unable to satisfy the people's demands for victory. Revolution and realpolitik are rarely easy bedfellows.
Rebels in Donetsk and Luhansk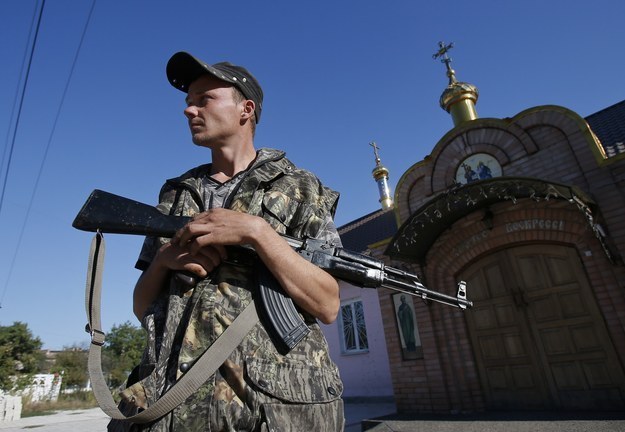 The cease-fire is also welcome relief for the rebels, who now have time to secure their positions in their strongholds of Donetsk and Luhansk — apparently without even discussing the status of their so-called "people's republics." Long sieges of protracted shelling have destroyed much of the cities' infrastructure, claimed thousands of civilian casualties, and cost the rebels a significant degree of the popular support they enjoyed when they held a ramshackle independence referendum in May. Now that the repair effort is to begin, the rebels have an opportunity to demonstrate their capacity to provide public services. Ukraine still, at least nominally, controls the emergency relief workers, firemen, and repairmen tasked with putting the region's battered infrastructure back together. Presumably, they'll also have to pick up the bill, which Yatsenyuk estimates will run to $8 billion.
Achieving their goal of seceding from Ukraine seems further off. Since Moscow still seems uninterested in absorbing the so-called republics, the best the rebels can hope for is an essential autonomy of the sort enjoyed in other frozen conflicts like Abkhazia and Transnistria. They may not have much to offer their citizens. Donetsk and Luhansk's economies are dominated by raw materials and industry enterprises that have long survived on subsidies from Kiev. De facto independence would cut them off from global markets and devastate an already crippled economy. Moscow, for its part, has little need for what they produce and would be uneager to subsidize a puppet state, especially with Crimea already burning billions out of Russia's reserve fund. Prolonging the republics' lifespan would require the rebels rediscover its original raison d'être: a land corridor known as "New Russia" stretching from Luhansk to Transnistria, incorporating five other Ukrainian provinces and providing Russia with land access to Crimea. Putin, however, doesn't seem prepared to go that far yet.
The U.S. and Europe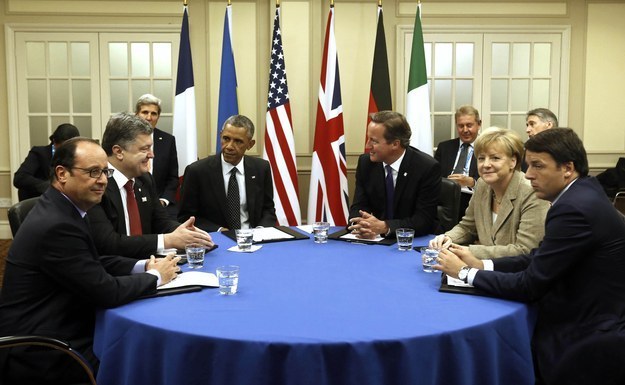 President Obama welcomed the cease-fire from the NATO summit in Wales, but said that he was "skeptical that in fact the separatists will follow through and the Russians will stop violating Ukraine's sovereignty and territorial integrity. So it has to be tested."
Western resolve over how to contain the Kremlin has yet to pass mettle. Initial reactions in Wales to the Minsk deal pointed to divisions on how to move forward. Obama said, "The only reason that we're seeing the cease-fire at this moment is because of both the sanctions that have already been applied and the threat of further sanctions."
EU leaders — whose economies are more vulnerable to Russian retaliation and who have to contend with dissenters among 28 veto-wielding member states — were more cautious. François Hollande, the French president who stunned Russia earlier in the week by postponing delivery of two Mistral-class aircraft carriers, said France would resume delivery if a cease-fire and lasting political settlement in Ukraine were reached. German Chancellor Angela Merkel and British Prime Minister David Cameron both said a new package of EU sanctions being readied could be suspended if the crisis waned.
Russia
How do you end a war you won't even admit you're fighting? Russia continues to deny any involvement in the Ukraine conflict, despite allegations from Ukraine and NATO that Moscow sent thousands of heavily equipped troops to lead the rebel counteroffensive last month. A break in the fighting, however, is clearly to the Kremlin's advantage too.
Vladimir Putin, who claimed to have "sketched out" a peace plan while flying to Mongolia on Wednesday, can assume the mantle of peacemaker in a conflict he himself fomented. By demonstrating that Russia is prepared to meet any Ukrainian attempt at victory with escalation, Putin showed Poroshenko that the crisis is ultimately a political one, one that cannot end any other way except through negotiations. That has essentially allowed Putin to dictate terms to Ukraine much like the ones he initially wanted in the spring: autonomy for Donetsk and Luhansk to a degree that all but removes them from Kiev's control; recognition of the Russian language there, which makes almost no practical difference but recognizes Putin's desired role as protector of all Russian-speaking peoples; and the tacit implication that Ukraine will never break free of Moscow's sphere of influence — never mind joining the European Union or NATO.
A show of strength on this scale, however, does not come without a cost. NATO says "thousands" of Russian troops are currently active in the east, backed by what appear to be hundreds of tanks and armored personnel carriers. They may still be pretending not to be there, but they appear to have suffered numerous and very real casualties. Despite a state media blackout, reports have trickled in of Russian soldiers vanishing without a word to their families and turning up dead a few weeks later with no official explanation. "When you have war by other means, you have casualties by other means," said Mark Galeotti, a professor at New York University who studies Russian security forces.
Relatives have voiced their fury to the local and foreign press; returning survivors have let off steam on social media. A lawmaker in the city of Pskov, Lev Shlosberg, was severely beaten last week in what he assumes was retaliation for his investigation into the deaths of 80 paratroopers from a local battalion of 100. State television, the sole source of information for an overwhelming majority of Russians, was eventually forced to acknowledge the deaths on Thursday in a story about a soldier's funeral in the city of Kostroma. He had gone to eastern Ukraine "on vacation," it said. He never told his relatives.
Max Seddon is a correspondent for BuzzFeed World based in Berlin. He has reported from Russia, Ukraine, Azerbaijan and across the ex-Soviet Union and Europe. His secure PGP fingerprint is 6642 80FB 4059 E3F7 BEBE 94A5 242A E424 92E0 7B71

Contact Max Seddon at max.seddon@buzzfeed.com.

Got a confidential tip? Submit it here.