1.
Vladimir Putin held his annual "direct line" Q&A marathon on Thursday, a heavily stage-managed event.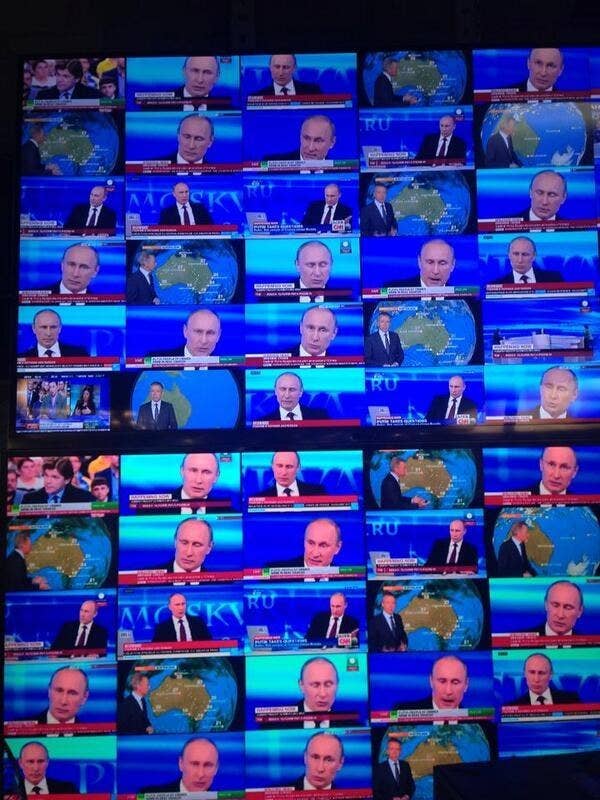 2.
State TV said more than 2 million Russians sent in questions, many of which only said one thing: "Thank you for Crimea!"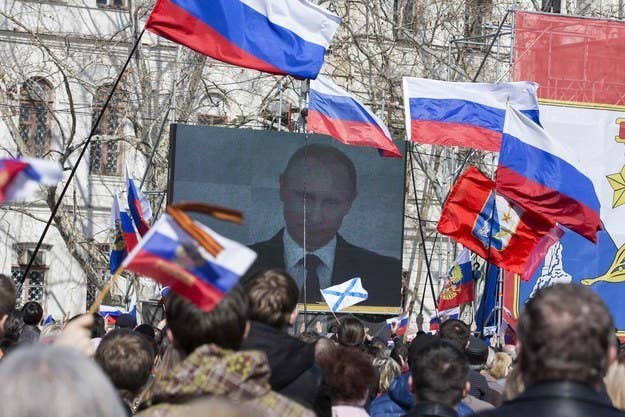 3.
Putin admitted for the first time that the "green men" who seized the peninsula were Russian soldiers.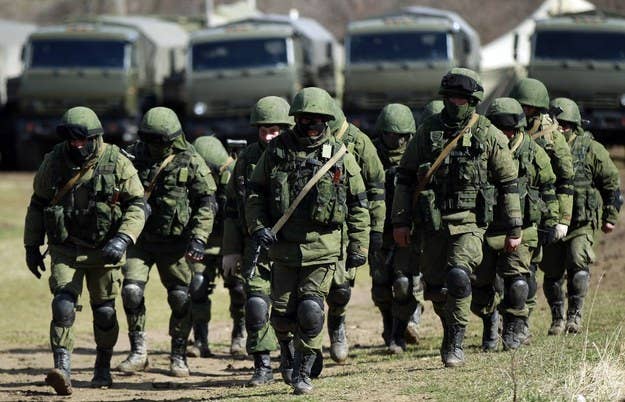 4.
He denied, however, that the masked men who seized towns and buildings across eastern Ukraine were Russian, calling Ukrainian allegations "nonsense."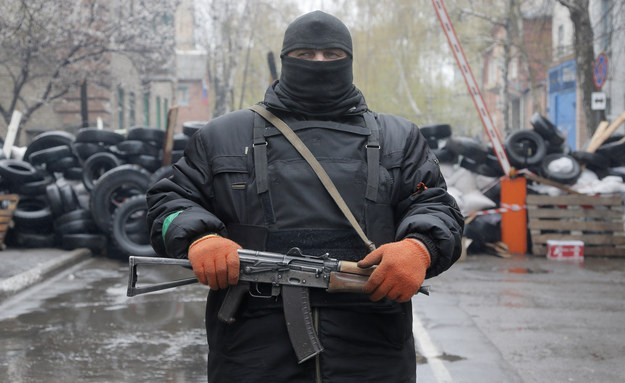 5.
Seeking to quell fears of armed conflict in the east, where Ukraine's military is trying to dislodge the rebels, Putin said Kiev's government had brought the country to the brink of an "abyss" and urged it to withdraw.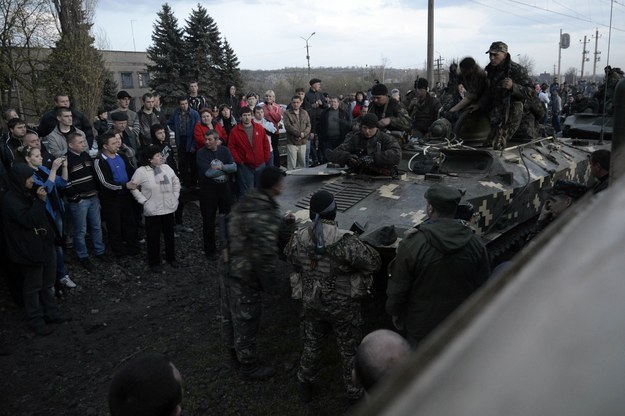 6.
Putin said he "hoped" he would not be forced to invade Ukraine, but claimed he had the right to do so if he chose.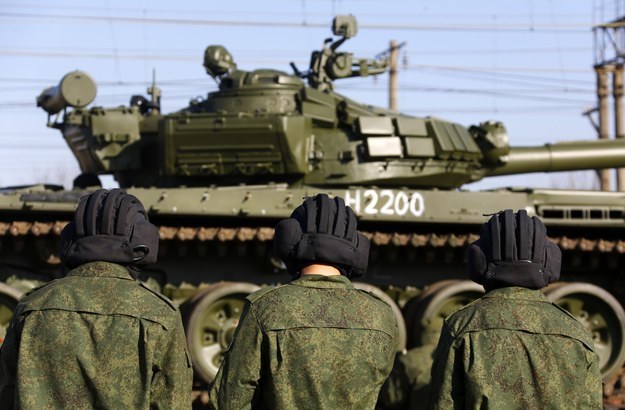 7.
Putin also essentially gave Ukraine a month to pay a huge gas bill it can't afford.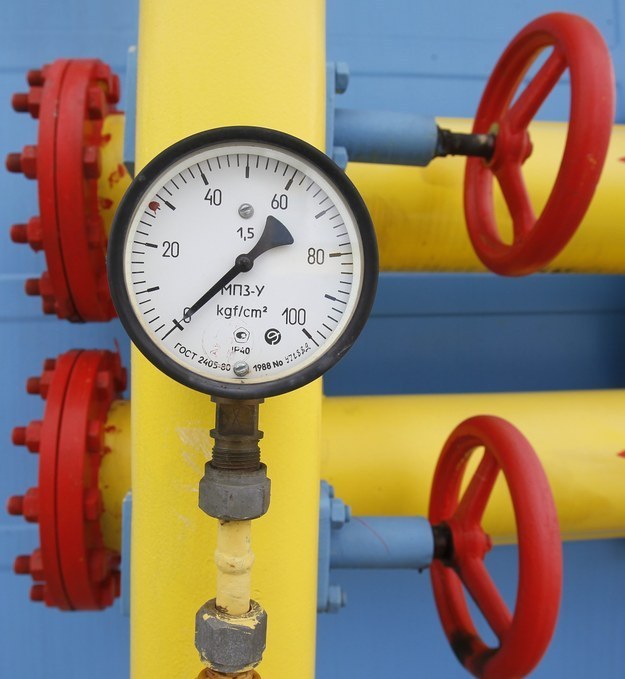 8.
Ukraine wasn't the only country Putin discussed invading. One old lady asked if he had plans to annex Alaska. "Faina Ivanova, my dear, what do you want Alaska for?" he replied. "It's cold there too — let's not get worked up about it."
9.
"Jazz hands" propagandist Dmitry Kiselyov told Putin he felt "suffocated" by NATO, which he described as a "cancer cell."
10.
Surprise celebrity guest Edward Snowden appeared by video link to ask Putin whether Russia had any mass surveillance and data collection programs like the NSA's.
11.
Putin decried U.S. sanctions on oligarchical "cronies" from his inner circle — particularly billionaire oil trader Gennady Timchenko, an old judo buddy.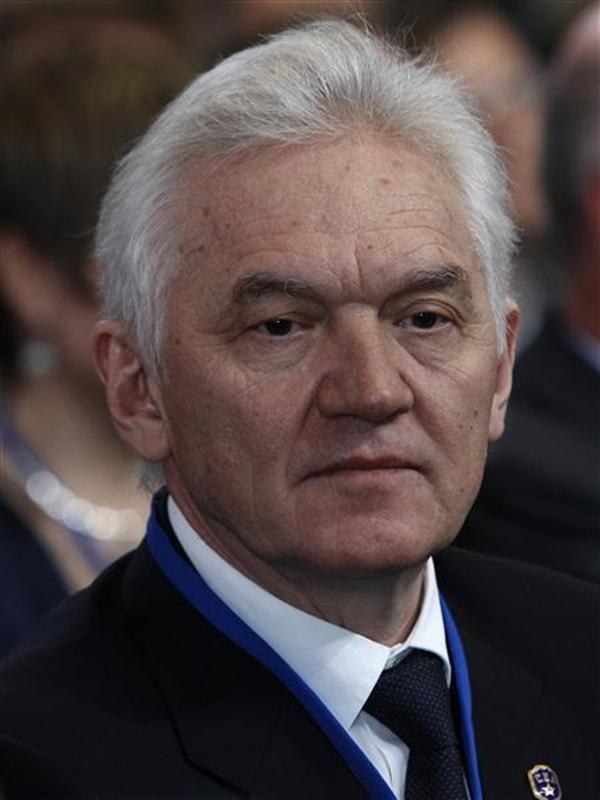 12.
Putin seemed particularly aggrieved at Ukrainian oligarch and Dnipropetrovsk provincial governor Igor Kolomoisky, who enjoys trolling him.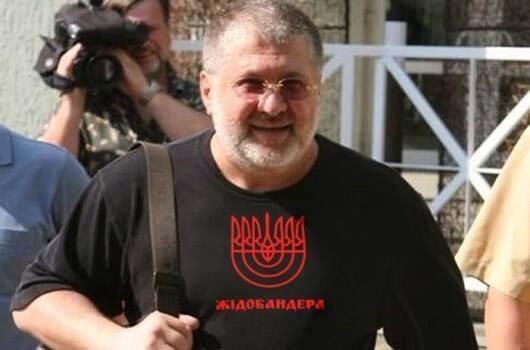 13.
Putin was also still upset at Barack Obama's refusal to meet one-on-one, despite his now-routine denunciations of the U.S.'s supposedly nefarious role in global affairs.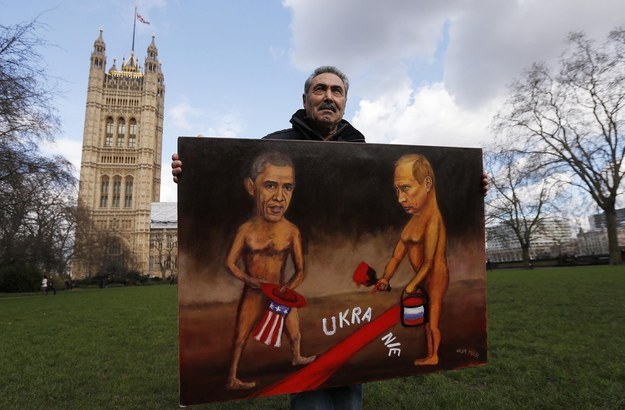 14.
Then things got personal. Putin revealed that his favorite movie was the early Soviet classic Chapaev, a war yarn about a legendary Bolshevik soldier in the Russian Civil War and the source of a famous series of Russian jokes.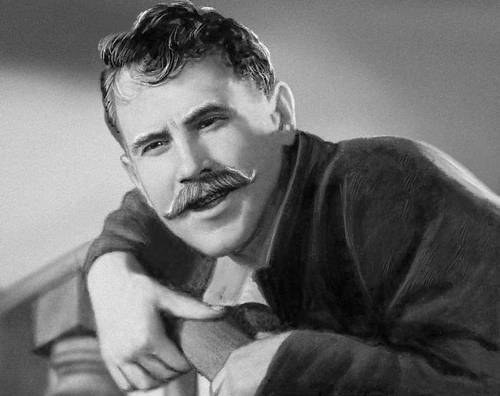 15.
Asked when Russia would have a new first lady, Putin said he would not marry until he found a new husband for his ex-wife Lyudmila, whom he recently erased from his official biography.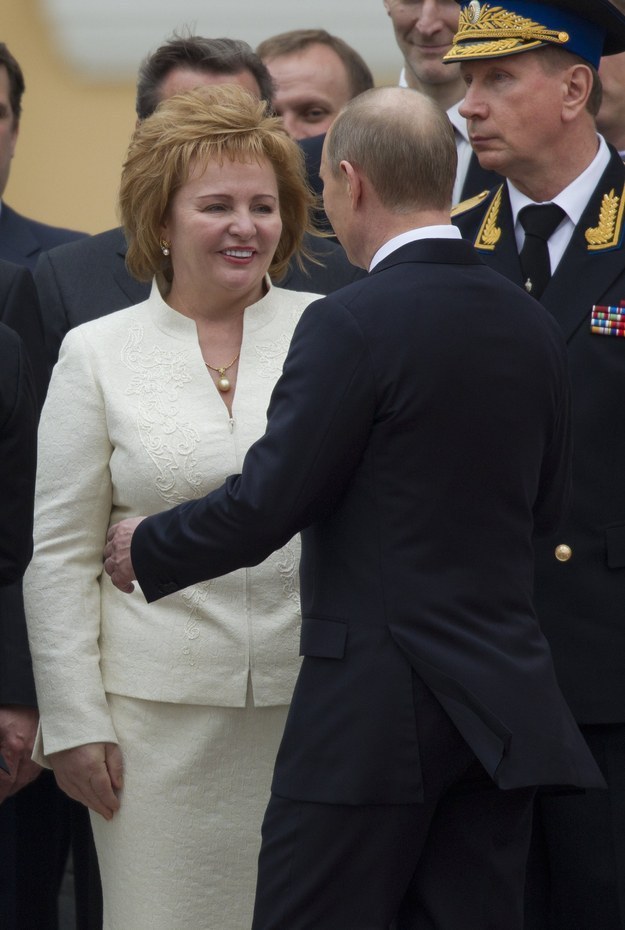 16.
Putin ended the marathon by answering a series of questions from children. We learned that he doesn't plan to be president for the rest of his life and he sleeps six hours a night.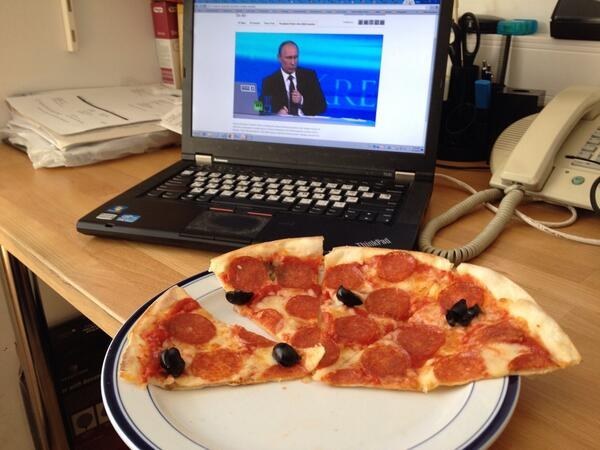 17.
He told a 6-year-old girl that he thought Obama would save him from drowning, despite their differences.
18.
At the end, Putin went on a long monologue in response to another child's question: What makes someone Russian?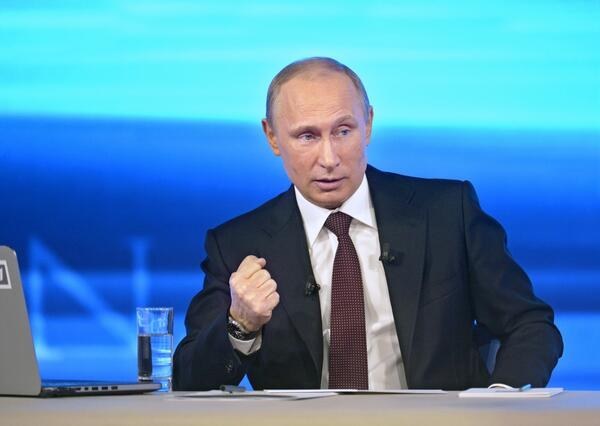 The audience gave him a standing ovation.