At Least 13 Dead, Dozens Injured As Ukraine Protests Turn Violent Again
Ukrainian security forces say they will use "harsh measures" against the opposition if their ultimatum is not met. Update: Police say six policemen and seven protesters have died. WARNING: Graphic content.
Updated 4:13 p.m. ET: Police said seven protesters and six police officers died, the AP reported.
Gas, gunshots, and the soot and stench of burning tires clogged downtown Kiev Tuesday as fresh clashes broke out between anti-government protesters and riot police.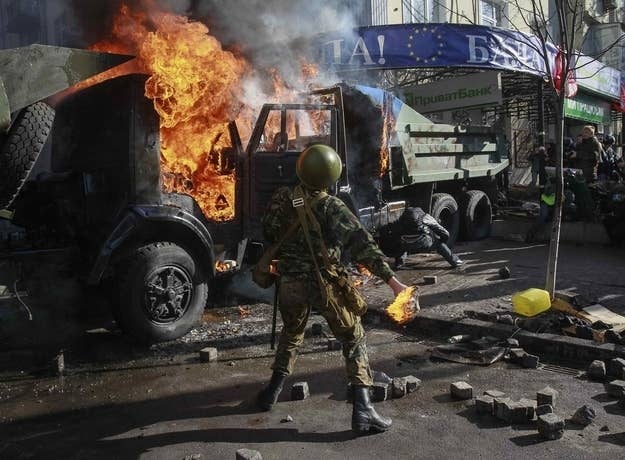 The violence began mid-morning, when protesters attempting a "peace offensive" outside parliament broke through a cordon of police and started hurling projectiles, local media reported.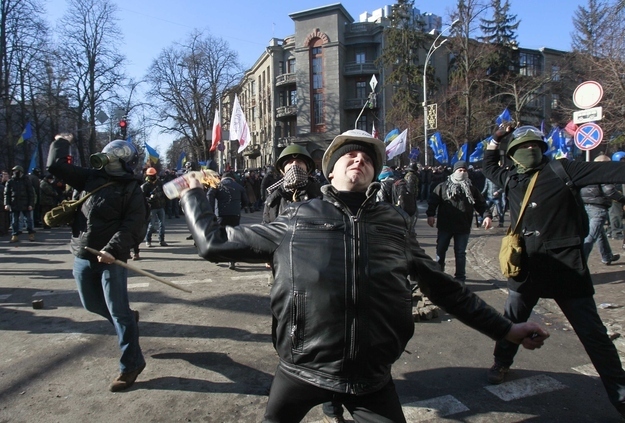 Opposition lawmakers had hoped to vote on measures restricting President Viktor Yanukovych's power. Yanukovych is expected to name a new prime minister this week.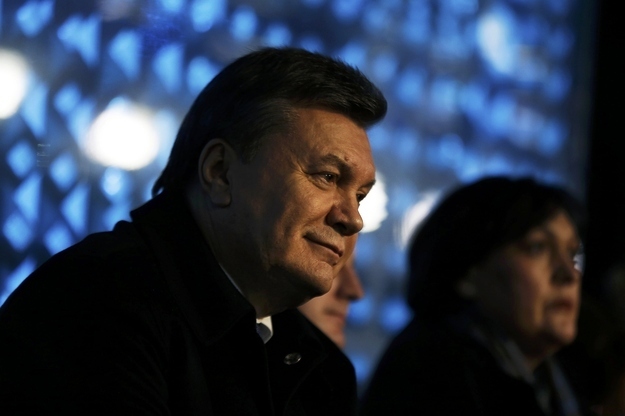 Three protesters died in the clashes, the Ukrainska Pravda news site reported, citing a prominent medic. Seven more were "near death," an opposition lawmaker wrote.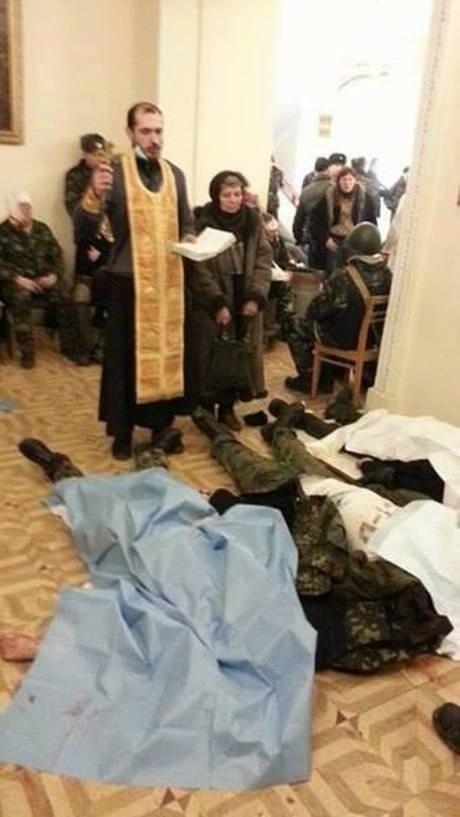 The Interfax news agency reported two more deaths late Tuesday afternoon.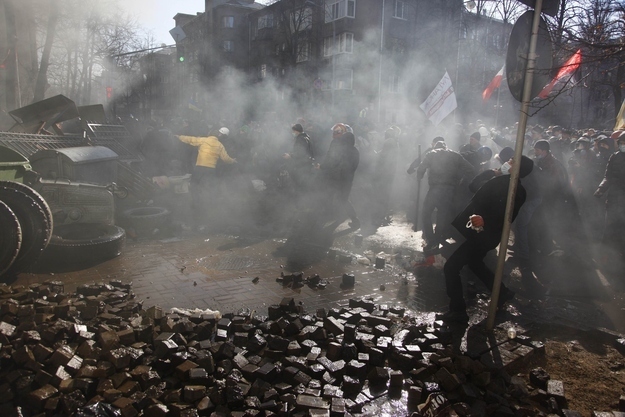 BBC Ukraine found a protester's headless corpse near parliament. An opposition activist account posted this photo, which has not been confirmed.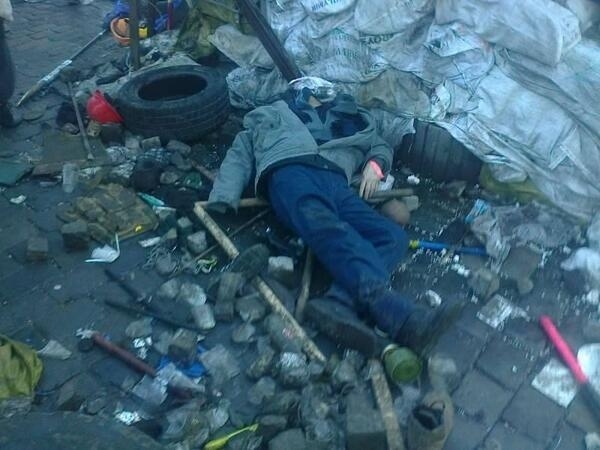 Protesters stormed and set fire to the office of the governing Party of Regions. The party claimed that a security guard died in the process.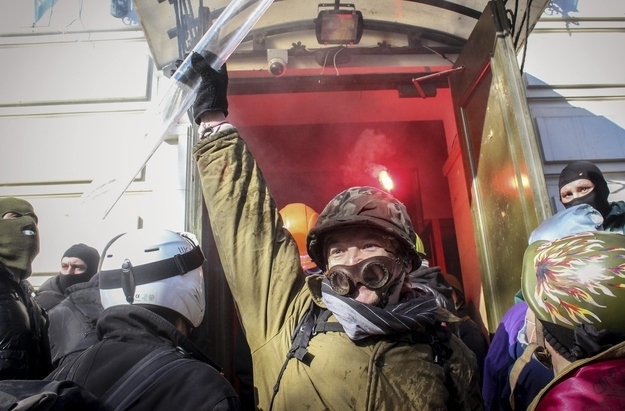 Ukraine's top two security officials accused opposition leaders of organizing the violence and issued an ultimatum to protesters to stop the violence by 6 p.m. local time. "If the riot continues, we will be forced to resort to harsh measures," they said.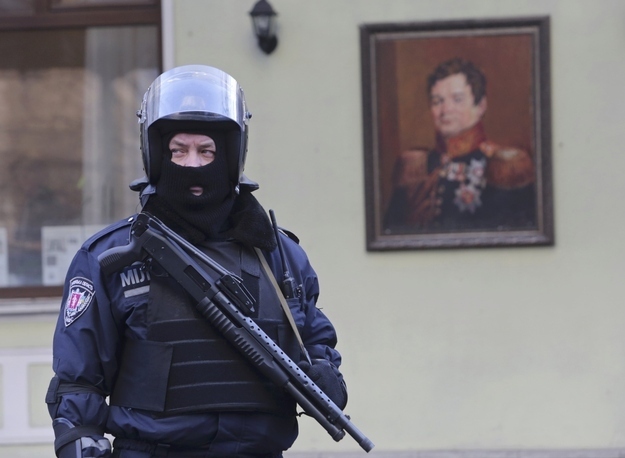 Police touting AK-47 assault rifles were seen patrolling the streets.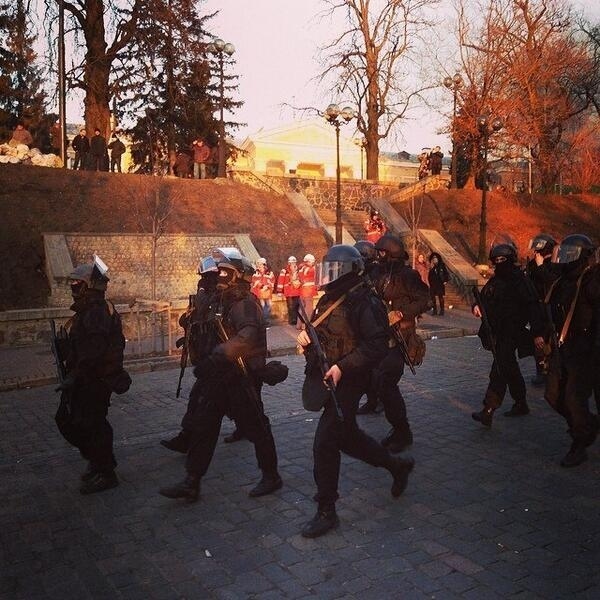 Ukraine's Interior Ministry said 37 policemen were injured in the clashes and that seven of them suffered gunshot wounds.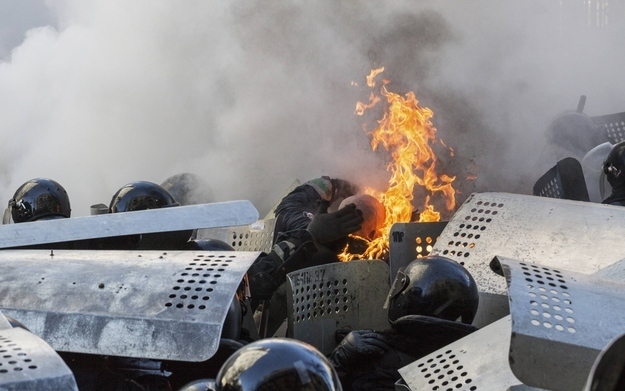 The violence came as the government and opposition appeared to near a compromise solution to Ukraine's political crisis. Activists surrendered occupied government buildings Sunday to let an amnesty bill pass.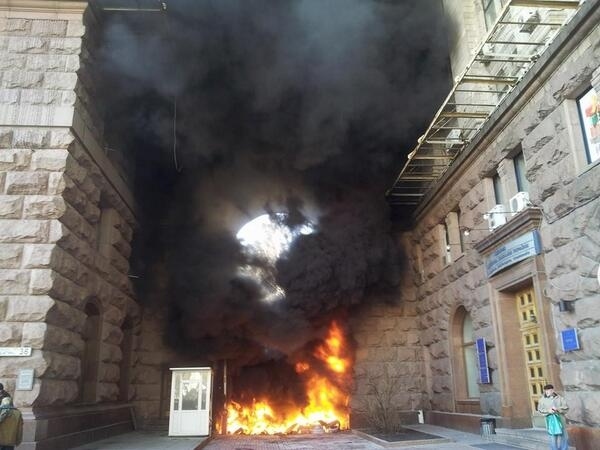 Ukraine's Foreign Ministry said the violence was started by "radical forces... posing as peaceful protesters" and called on Western governments to condemn it.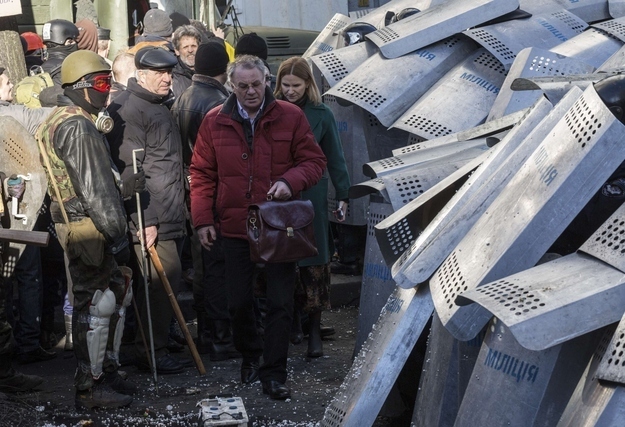 Russia, which had just announced Monday that it would release a $2 billion loan it held up over concern at Yanukovych's ability to quell the crisis, said the violence was a "direct result" of Western support for the opposition.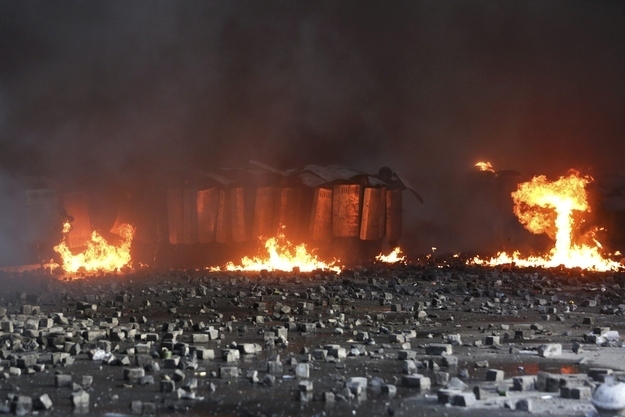 By late afternoon, riot police had massed around Kiev's Independence Square, which protesters have occupied since protests against Yanukovych broke out in early December.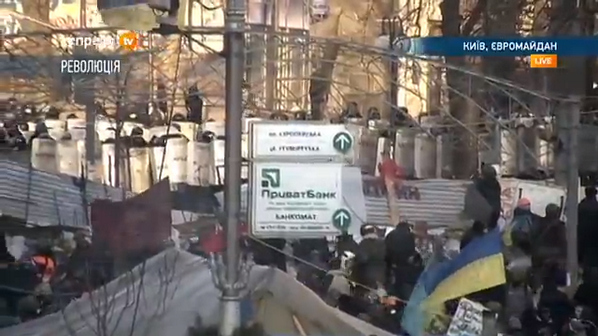 As night fell, the camps were on fire and the barricades were being dismantled in Independence Square.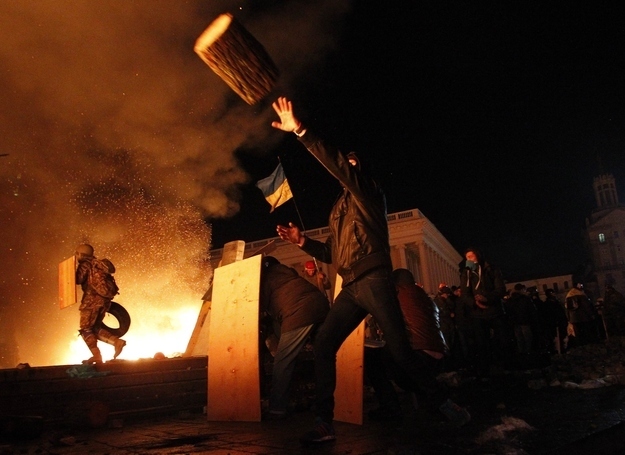 Riot police sprayed the protesters with water canons and tried to disperse the crowds with stun grenades. The nearly 20,000 demonstrators retaliated with rocks, bats and firebombs.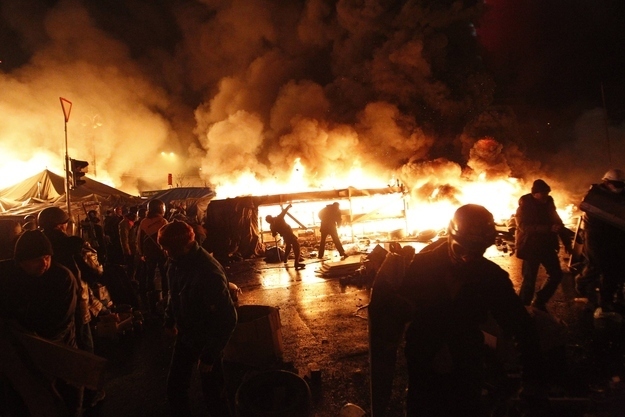 Opposition leader Vitali Klitschko urged the protesters to stand their ground. "We will not go anywhere from here," said Klitschko to the crowd, speaking from a stage in Independence Square as fires burned around him.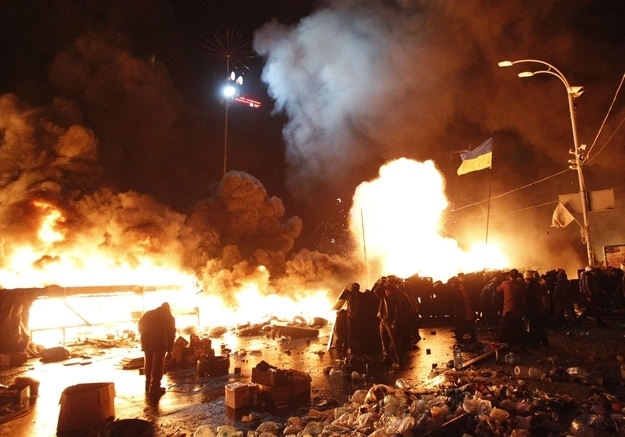 "This is an island of freedom and we will defend it," said Klitschko.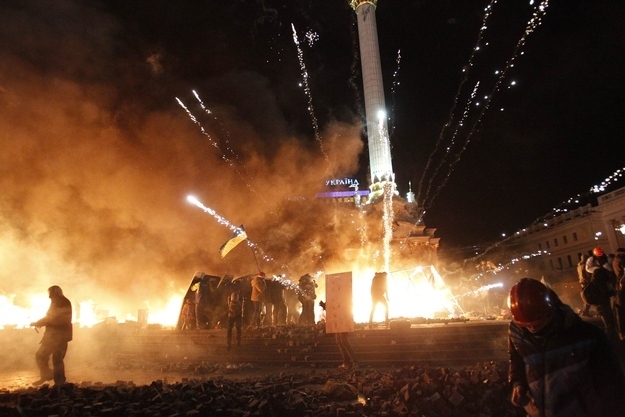 Max Seddon is a correspondent for BuzzFeed World based in Berlin. He has reported from Russia, Ukraine, Azerbaijan and across the ex-Soviet Union and Europe. His secure PGP fingerprint is 6642 80FB 4059 E3F7 BEBE 94A5 242A E424 92E0 7B71

Contact Max Seddon at max.seddon@buzzfeed.com.

Got a confidential tip? Submit it here.