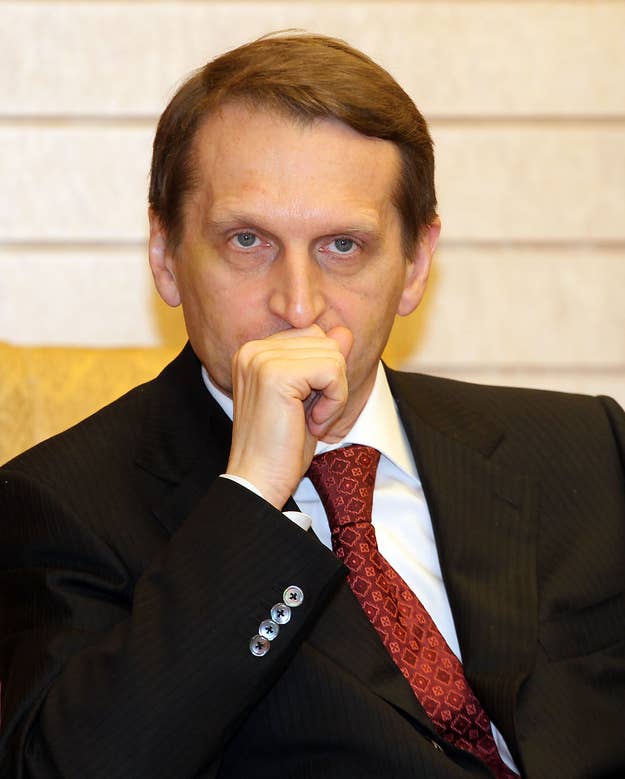 European lawmakers who need to be convinced that LGBT Russians face no discrimination should check out a gay club in Moscow to see for themselves, a senior Russian lawmaker has said.
Sergei Naryshkin, speaker of Russia's lower house of parliament and a close ally of President Vladimir Putin, told members of the Parliamentary Assembly of the Council of Europe (PACE) that Russia had "many established people who have a non-traditional sexual orientation" and "have the right to relax comfortably" throughout the country, Russian news agencies reported.
"We have lots of so-called gay clubs. I've never been, but witnesses say it's very nice, it's comfortable, those people are having a good time," Naryshkin said in Strasbourg, France. "Unfortunately, I won't be able to visit the club with you, but I'll definitely take care of you," he added.
Naryshkin went on to repeat arguments made by many Russian officials that the country's controversial law against "promoting non-traditional sexual relations to minors" was not discriminatory. "Just because it's illegal to cross the street on a red light, it doesn't mean that you can't walk down the street," he said, Russian state TV reported.
The international outcry over the law since parliament passed it unanimously in late June continues to catch Russian officials by surprise, judging by tweets written by lawmakers who accompanied Naryshkin.
"Naryshkin's invitation that PACE members visit a Moscow gay club so as to witness the absence of discrimination was met with applause," wrote Alexei Pushkov, the head of the Duma's foreign affairs committee.
"They've gone out of their minds. Four questions to Naryshkin about gays. That's enough!" wrote Alexander Sidyakin, author of several laws passed last year to crack down on dissent.