Russia Jails Estonian Official After Taking Him From Near The Border Last Year
Eston Kohver's trial has become a diplomatic flashpoint as the Baltic states worry about possible Russian intervention.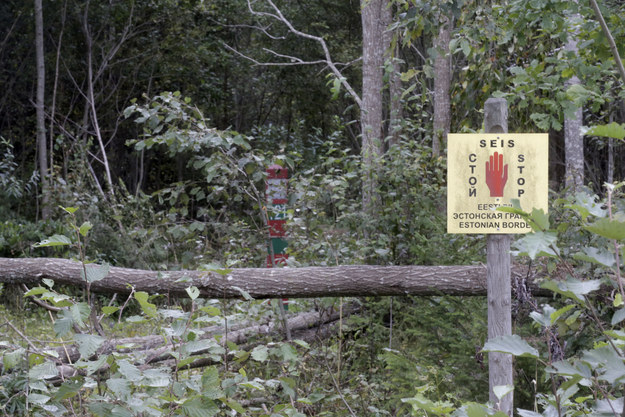 KIEV, Ukraine — A court in Russia has sentenced an Estonian police official to 15 years in a maximum security prison after what his government says was a sham trial set up after Russian secret services kidnapped him.
Russian state media reported that the provincial court in Pskov, a city on Russia's western border with Estonia, found Eston Kohver guilty of espionage, contraband, weapons possession charges, and illegally entering the country on Wednesday. The court closed proceedings to the public and denied Kohver access to Estonian consular support and his own legal team.
The FSB, the KGB's successor agency, claims it detained Kohver in Pskov on Sept. 5 last year while he was on a spying mission. Estonia says Russian agents abducted Kohver after he went to meet an informant in the woods and forcibly brought him to Russia. A joint investigation of the area by Estonian and Russian border guards found traces of flash grenades Estonia says were used in Kohver's kidnapping, as well as footprints that appeared to show a group of men had crossed over a sand cordon from Russia.
Marina Kaljurand, Estonia's foreign minister, said Kohver's arrest was a "blatant breach of international law" and demanded his immediate release. European Union foreign policy chief Federica Mogherini echoed the claims, saying that Kohver had been denied the right to a fair trial.
Estonia, a tiny Baltic state formerly part of the Soviet Union, has been one of the most vocal opponents of Russia's military intervention in Ukraine. Officials openly fret about the possible appearance of the "little green men" from Russia's special forces who seized Crimea and started a war in Ukraine's east. Kohver's abduction came just days after U.S. President Barack Obama visited the capital, Tallinn, to reassure the Baltic states that the U.S. and NATO would help them if they came under attack.
Two Ukrainian citizens are currently facing trial after what their supporters say were similar cross-border abductions and sham charges. On Wednesday, prosecutors requested a 23-year sentence for Oleg Sentsov, a documentary filmmaker arrested for allegedly planning a terrorist attack in Crimea. Ukrainian pilot Nadezhda Savchenko faces similar time in jail on charges of plotting the deaths of two Russian journalists from artillery fire.
Max Seddon is a correspondent for BuzzFeed World based in Berlin. He has reported from Russia, Ukraine, Azerbaijan and across the ex-Soviet Union and Europe. His secure PGP fingerprint is 6642 80FB 4059 E3F7 BEBE 94A5 242A E424 92E0 7B71

Contact Max Seddon at max.seddon@buzzfeed.com.

Got a confidential tip? Submit it here.