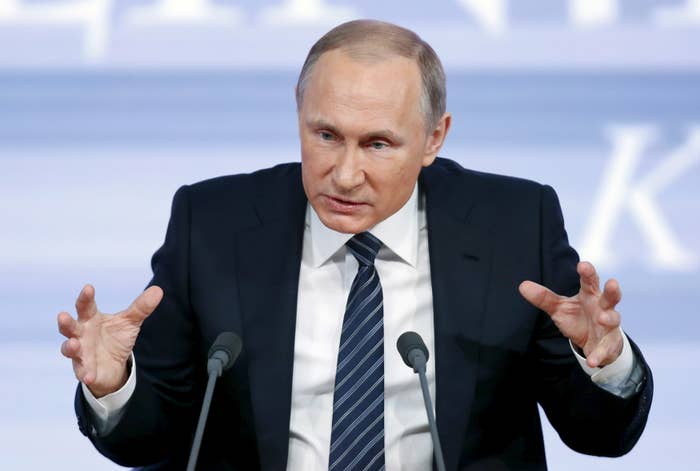 Russian President Vladimir Putin gave a qualified endorsement of Donald Trump's candidacy for the Republican presidential nomination on Thursday, saying he hoped Trump's election could improve Moscow's relations with the United States.
"He's a really brilliant and talented person, without any doubt. It's not our job to judge his qualities, that's a job for American voters, but he's the absolute leader in the presidential race," Putin said after his annual press conference in Moscow, according to the Interfax news wire.
"He says he wants to move on to a new, more substantial relationship, a deeper relationship with Russia; how can we not welcome that? Of course we welcome that," Putin added.
Trump has long sought to play up his affinity with Putin, whose strongman character, appeal to disenfranchised sectors of the population, and affinity for colorful statements often match his own. Last month, the billionaire claimed that he "got to know [Putin] very well" when they were "stablemates" on a September episode of 60 Minutes — even though they appeared in different segments filmed on different continents.
At a Republican debate in September, Trump said his victory would ensure an end to Russia's frosty rapport with the U.S. under President Barack Obama. "I would talk to him, I would get along with him," he said. "I believe — and I may be wrong, in which case I'd probably have to take a different path — but I would get along with a lot of the world leaders that this country is not getting along with."