KIEV, Ukraine — Protesters toppled a statue of Soviet leader Vladimir Lenin with an electric cable and broke it into pieces with a hammer Sunday, the clearest sign yet that President Viktor Yanukovych has lost control of the capital to pro-European protesters.
Several hundred people waved flags, sang the national anthem, and chanted "Yanukovych, you're next!" as passing cars honked in support. A few policemen stood by helplessly before wandering off sheepishly.
The right-wing nationalist Svoboda party, one of the three major opposition groups, claimed responsibility for toppling the statue, the Ukrainskie Novosti news agency reported. Police said in a statement that they were investigating the incident and believed Svoboda's fiercely anti-Russian and anti-Soviet members were responsible. Many of the people celebrating by the statue chanted nationalist slogans and waved right-wing groups' flags.
Hundreds of protesters attacked the statue a week ago, but were driven off by riot police.
The prominent statue was surrounded by protesters.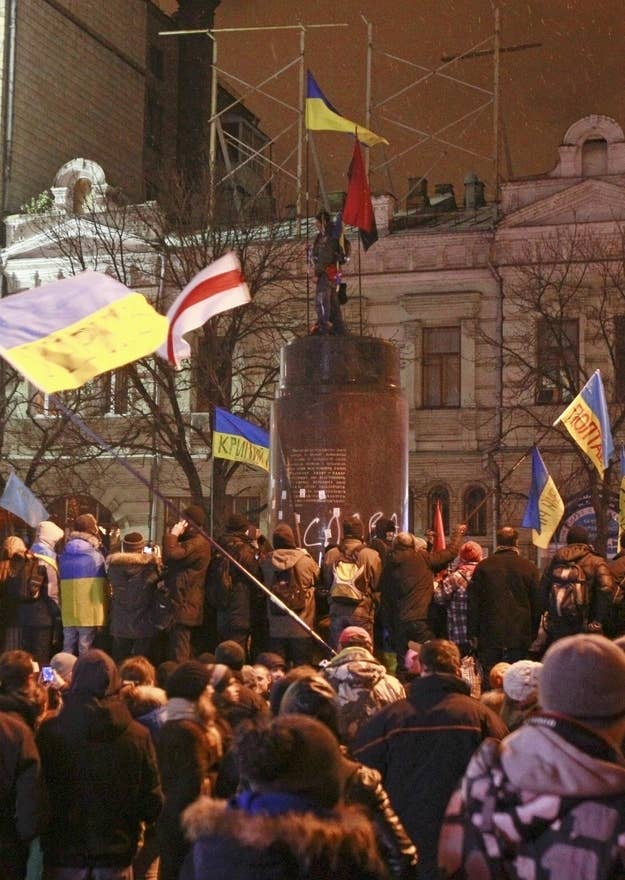 The protesters formed a human wall as the statue was hooked up with an electric cable.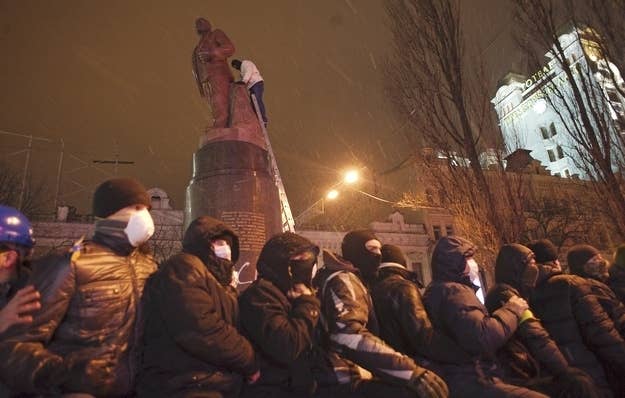 And toppled.
The statue landed head first into the concrete below.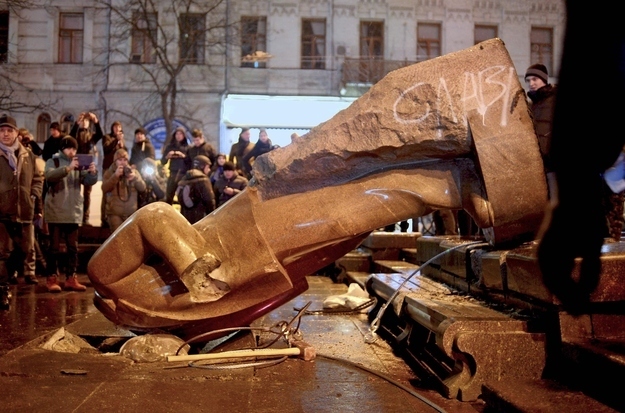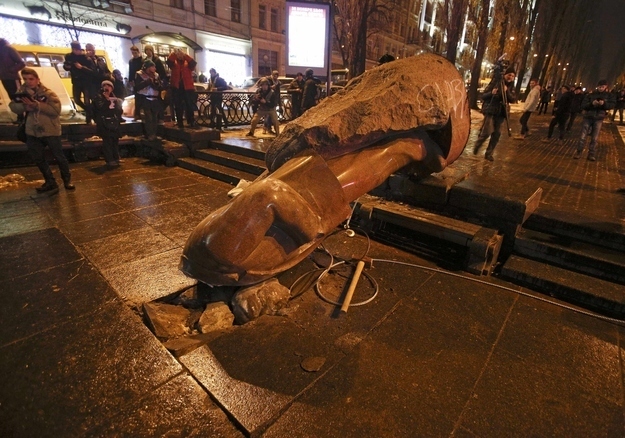 And Lenin's head was buried deep into the concrete.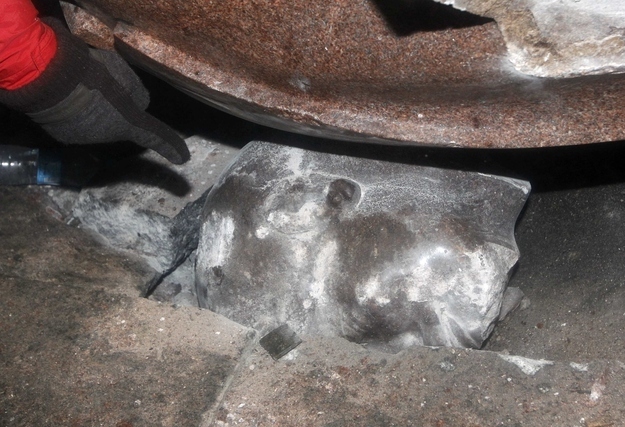 The Ukrainian protesters moved in to finish it.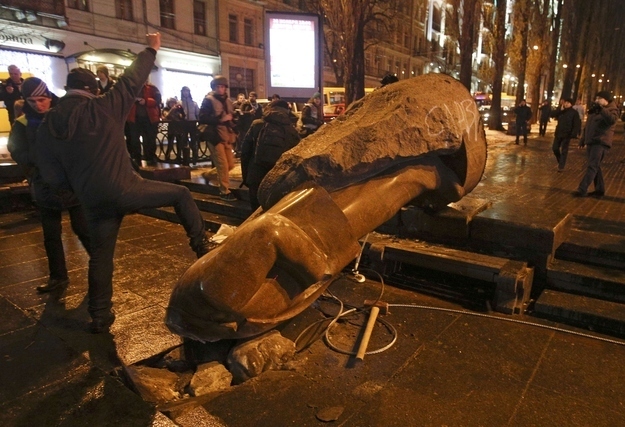 An orthodox priest blessed a sledgehammer in front of the crowd...
...and with the priest's blessing, the statue was smashed to bits.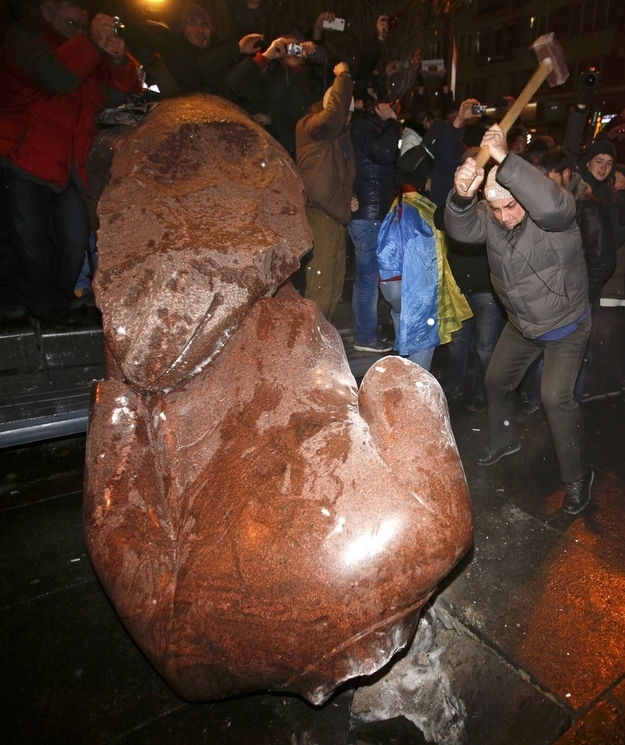 Smashed.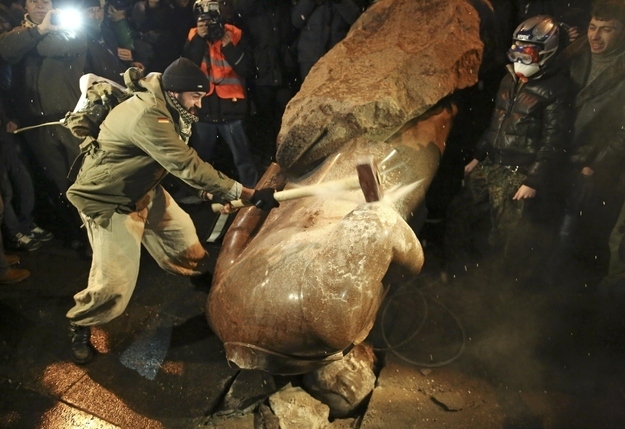 To bits.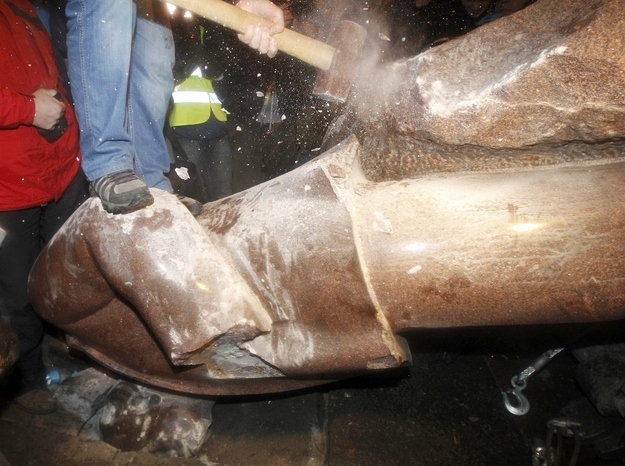 Parts of the statue were paraded through the street.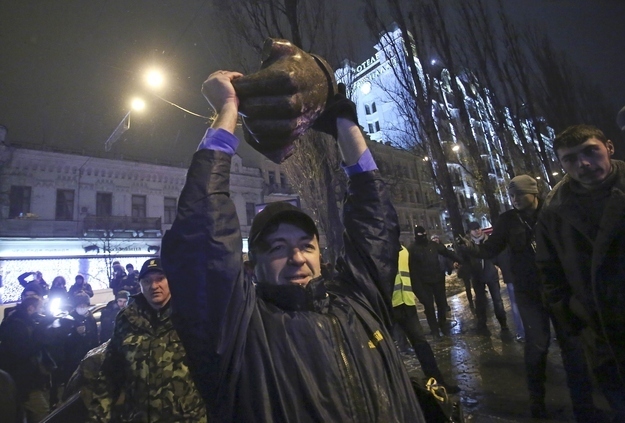 And the protesters defiantly stood atop the statue.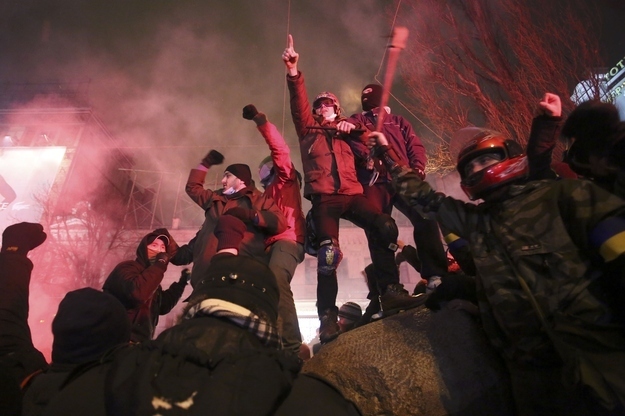 The pedestal now holds jubilant protesters carrying Ukrainian and EU flags.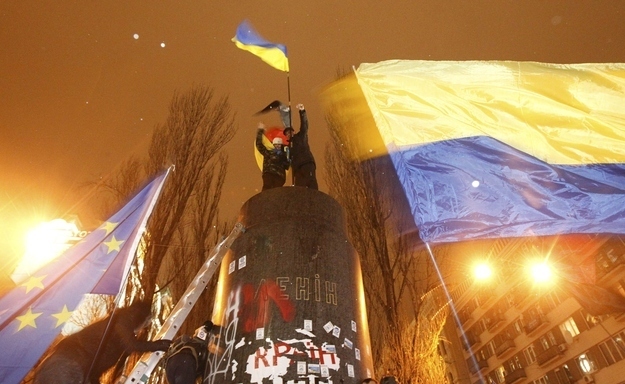 This guy has the best Facebook cover photo in Ukraine right now.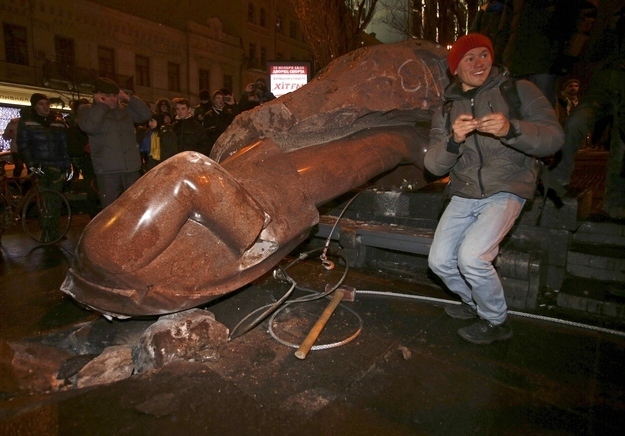 This is the clearest sign yet that the pro-Russian ruling party has lost control of Ukraine's capitol city.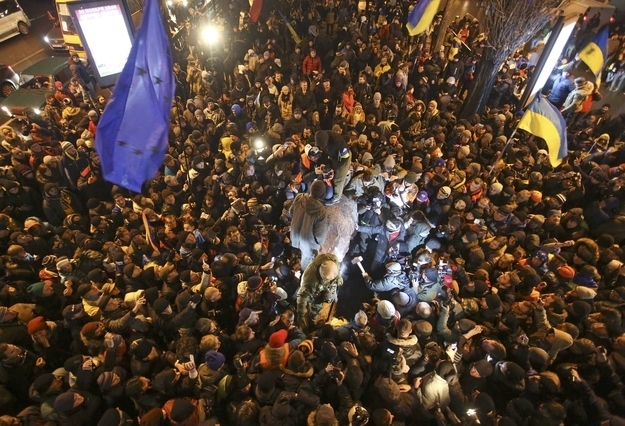 People on social went crazy.


Mikhail Dobkin, governor of Kharkov province, tweeted that he would raise funds to restore the statue.
And of course, a meme: "Pssst, comrade! Have those Ukrainians gone yet?"