Russian politicians' taste for the finer things in life — often well in excess of their official income — has been in the news lately after Dmitry Peskov, President Vladimir Putin's spokesman, was spotted wearing this $620,000 watch.
Having more bling than you know what to do with, or how to hide, has long been a problem for Russia's ruling elite. In 2012, an opposition group published a video detailing Putin's apparent $700,000 watch collection.
That same year, the Russian Orthodox Church even photoshopped its patriarch's $35,000 Breguet watch out of a picture — but compounded the embarrassment by forgetting to remove its reflection from the table.
After the scandal over Peskov's watch, opposition leader Alexei Navalny turned his attention to other Russian politicians wearing finery beyond their apparent means.
"I think it shows that they are so certain about how they control media and the legal system that they understand there will be no formal consequences," Navalny told BuzzFeed News in a phone interview. "They control everything, 100%. They aren't afraid of the opinion of the public at large either."
In an investigation shared with BuzzFeed News, Navalny's Anti-Corruption Foundation identified eight Russian politicians wearing expensive, mostly Swiss-made jewelry that, according to the manufacturers and online retailers, is worth far more than the average Russian's income and, in many cases, even their own. All of them are women — a reflection of the gender structures in Russia, where very few women hold prominent positions in government, as well as the culture of officialdom in the country, which expects men to look drably smooth while expecting a more traditional, flashy, and kitsch femininity from women. Russian society at large is deeply sexist by Western standards and regards feminism as an outré foreign perversion.
"It was important to do women because 99% of our corruption investigations were about men," Navalny said. "Leaving them out would be sexist," he joked. Though Navalny's team did not intentionally target women, they figured so prominently because "there is this political culture in Russia where the men do the real politics and the women don't, so they can show off more," he said. "It's the height of bad taste — they show up to work in the government dressed like Kim Kardashian."
Navalny's team found all the necklaces, watches, earrings, and watches from open sources — photographs of the politicians, taken by news agencies and their own press services, wearing expensive finery at official events. Manufacturers confirmed the prices in cases where they were not listed publicly. None of the spokespeople BuzzFeed News contacted for comment replied. "Nobody has that information," one of them said. "What do you want? She's the third most powerful person in Russia — you want me to go and ask her, 'Valentina Ivanovna, where did you get that expensive ring?'"
1.
Valentina Matvienko, speaker of Russia's upper house of parliament, is wearing $23,000 earrings from Graff, the investigation found.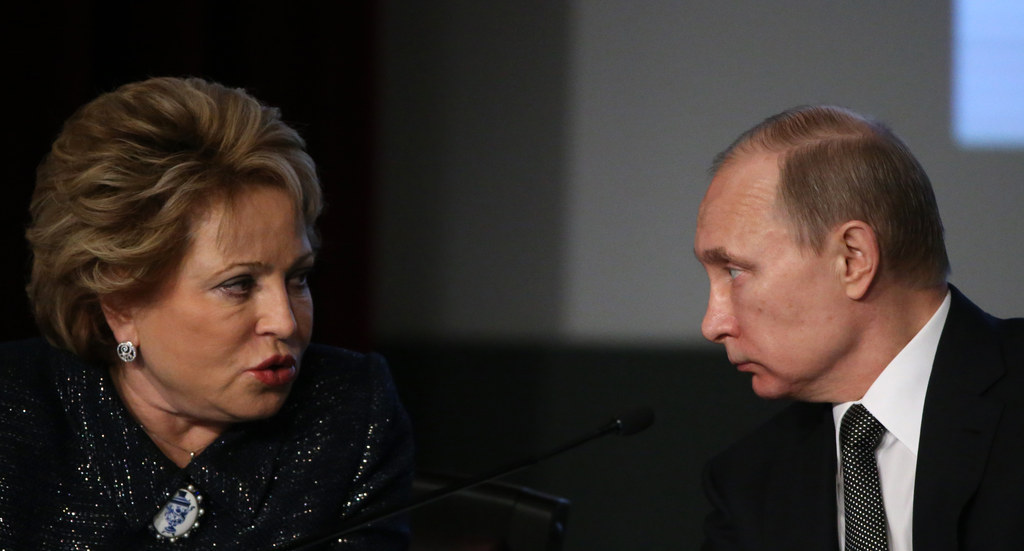 Matvienko also has a Reine de Naples watch from Breguet. This one costs between $100,000 and $120,000, depending on the diamonds used.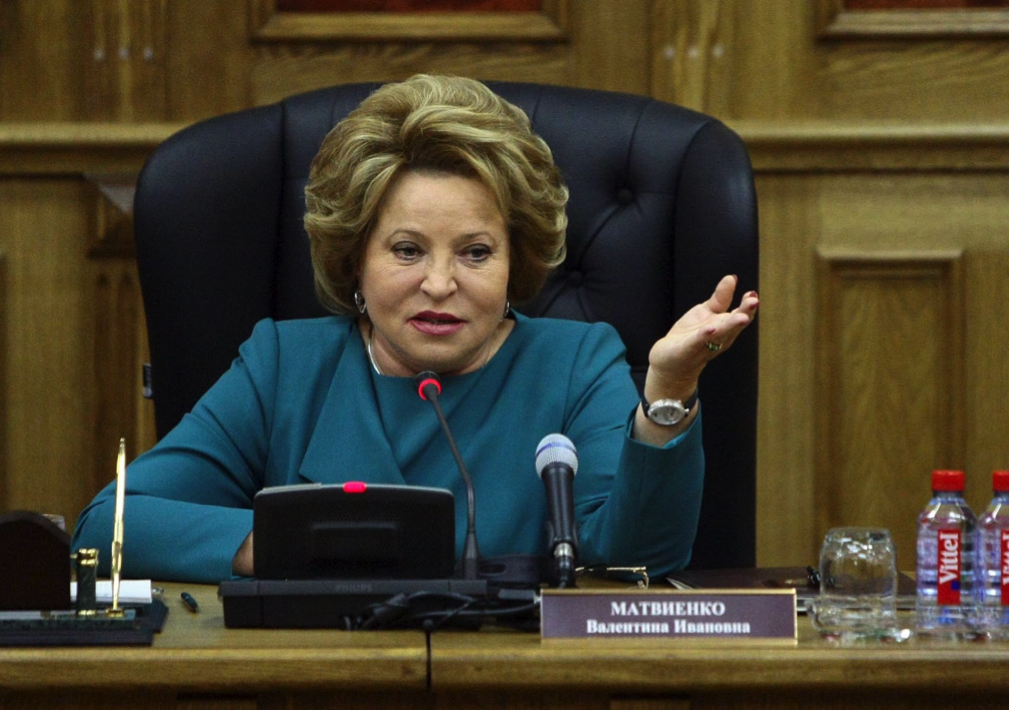 Here Matvienko, regularly named Russia's most powerful woman, sports a pair of White South Sea Cultured Pearl and Pavé Earrings from Mikimoto. They cost $45,000.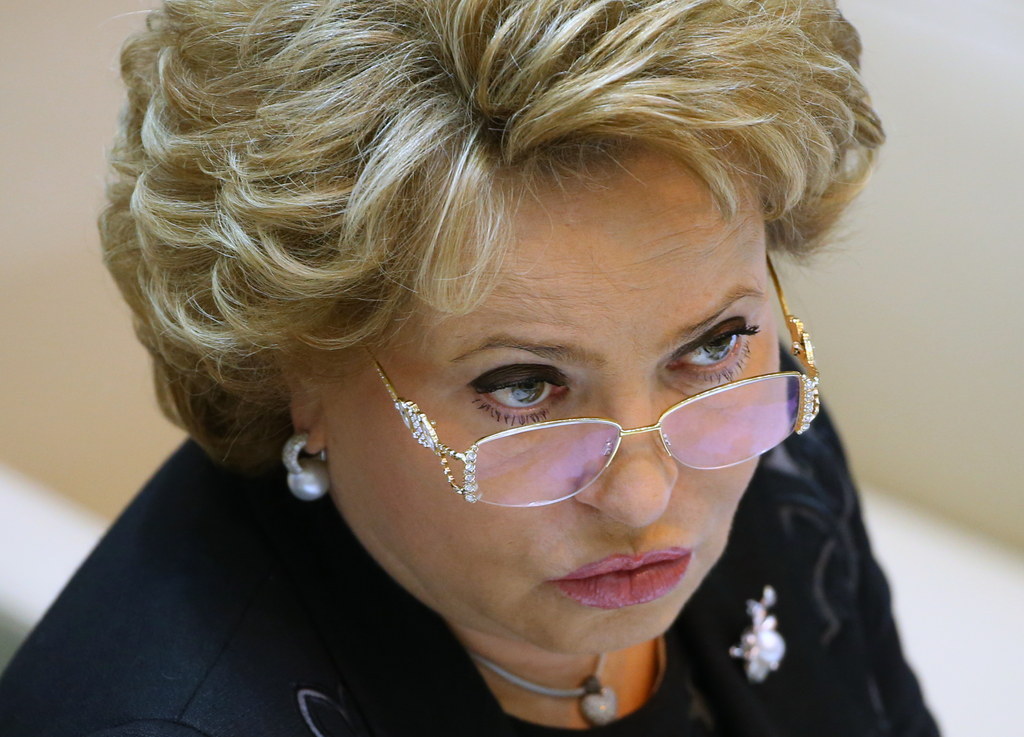 And these earrings from de Grisogono cost about $23,000. Most of these photos date back before the ruble's collapse last year, when Matvienko and her husband declared about $100,000 annually in income.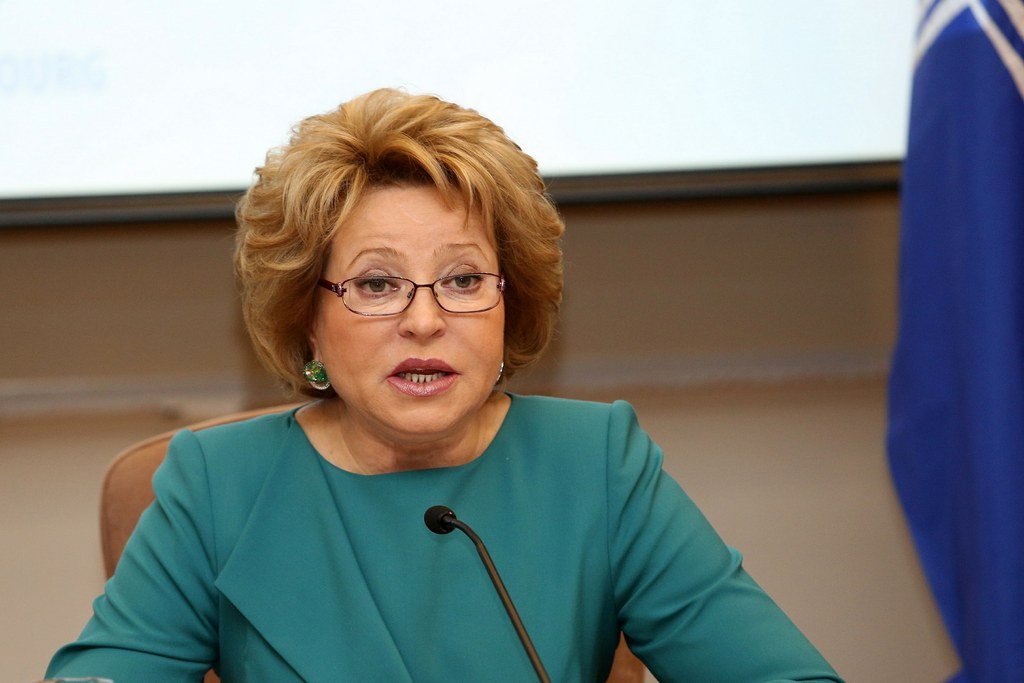 2.
Tatiana Golikova, head of the Accounts Chamber, which controls the government budget. Golikova's own budget evidently extended to this Cat's Eye Bloom watch from Girard Perregaux, which costs about $13,000.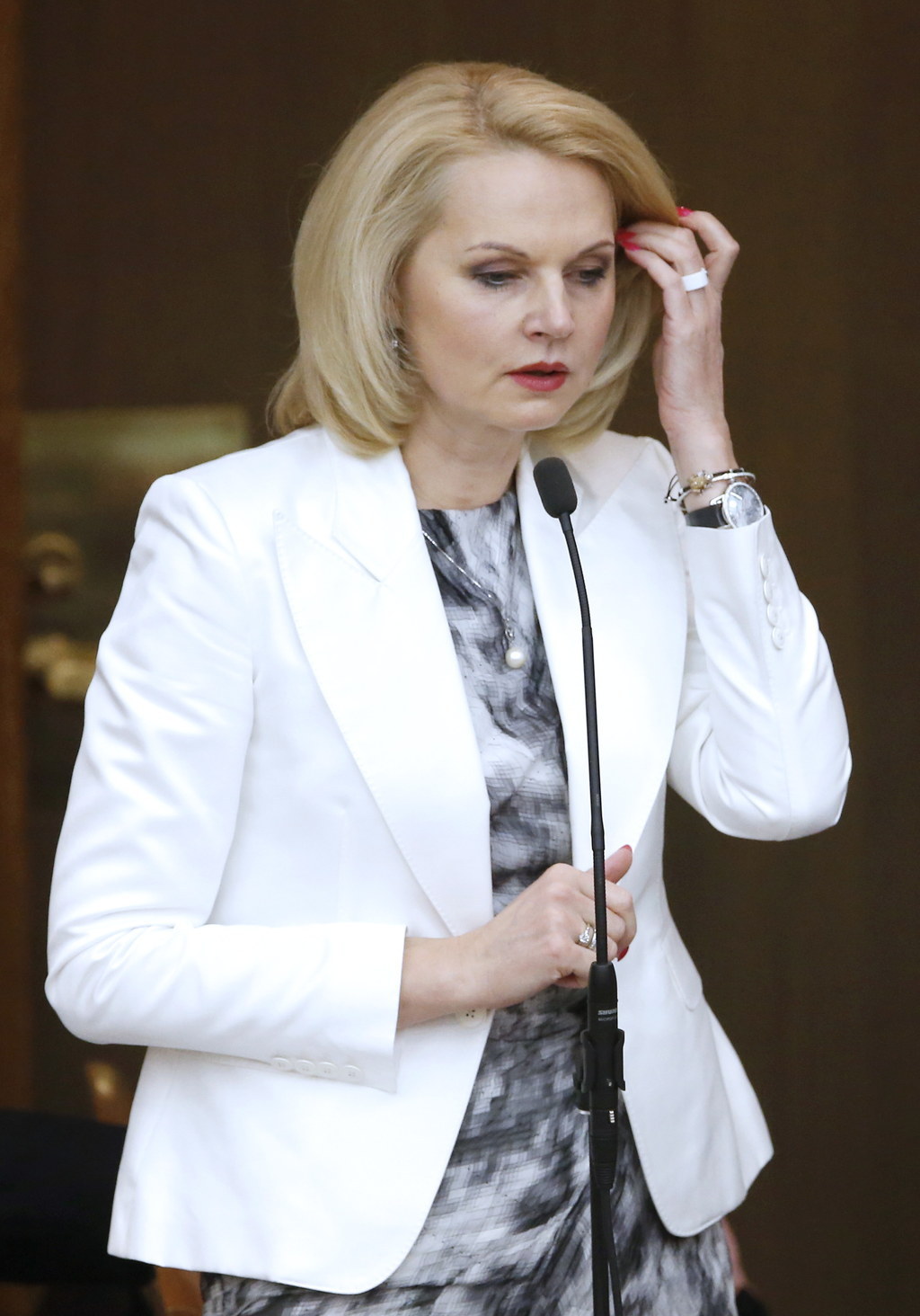 This watch from Maurice Lacroix, costs about $10,000. As health minister, Russian media implicated Golikova in a number of corruption scandals, notably over lobbying a drug with no proven benefits — but manufactured by people close to her family.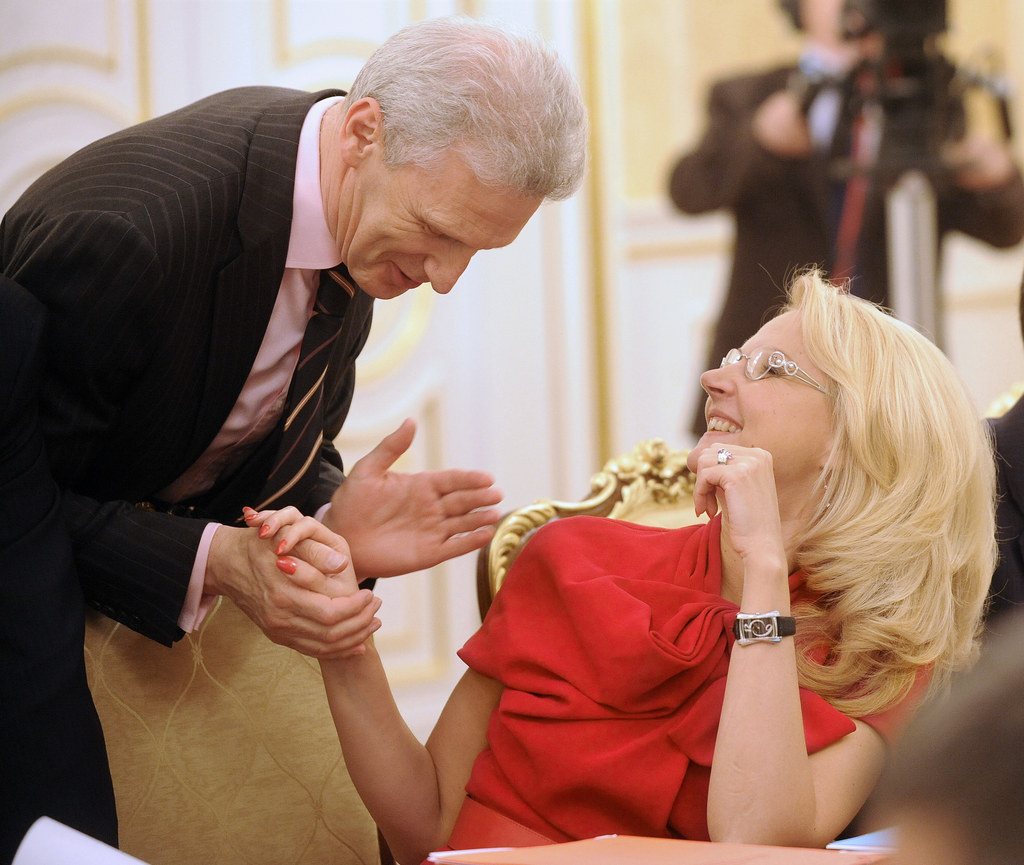 3.
Navalny's team also implicated Irina Yarovaya, a lawmaker behind bills cracking down on NGOs and public protests, as well as enforcing a Kremlin-backed history of World War II. This set of earrings and a necklace from Chanel costs $15,800.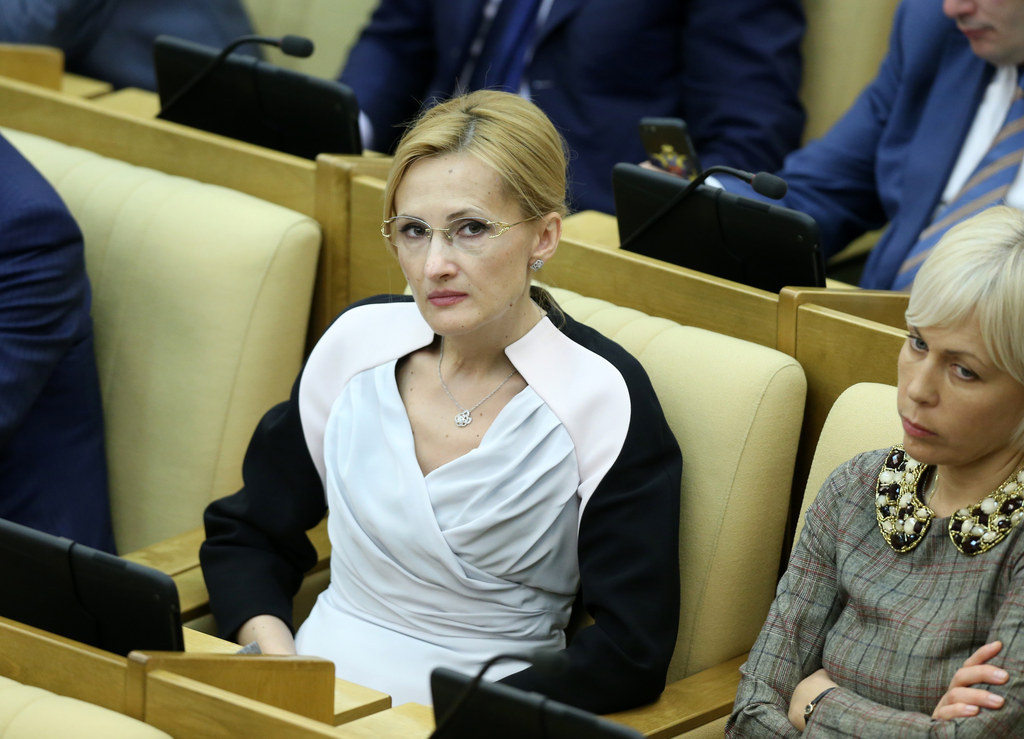 These Van Cleef and Arpels earrings cost about $5,600. Yarovaya's official annual salary over the last few years has, adjusting for exchange rates, amounted to under $100,000.
4.
Anastasia Rakova, Moscow's deputy mayor, owns a number of expensive jewels, the investigation found. This set of Diamonds on Diamonds earrings and necklace from Graff cost $52,000 together.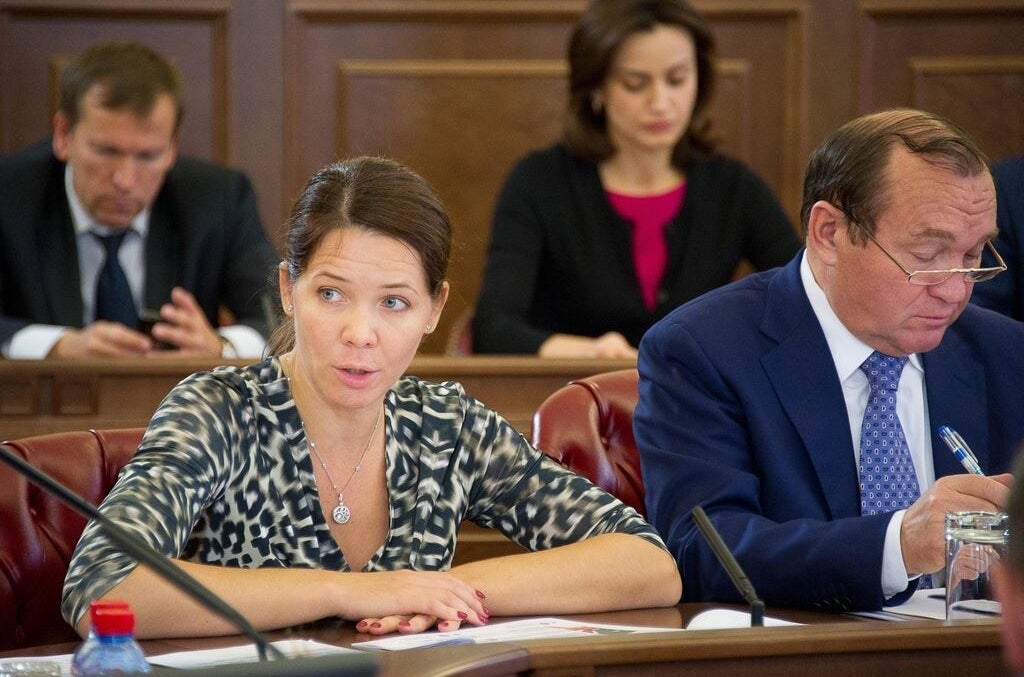 Rakova, whose official salary is about $100,000 a year, also owns a $9,450 butterfly pendant from Van Cleef and Arpels.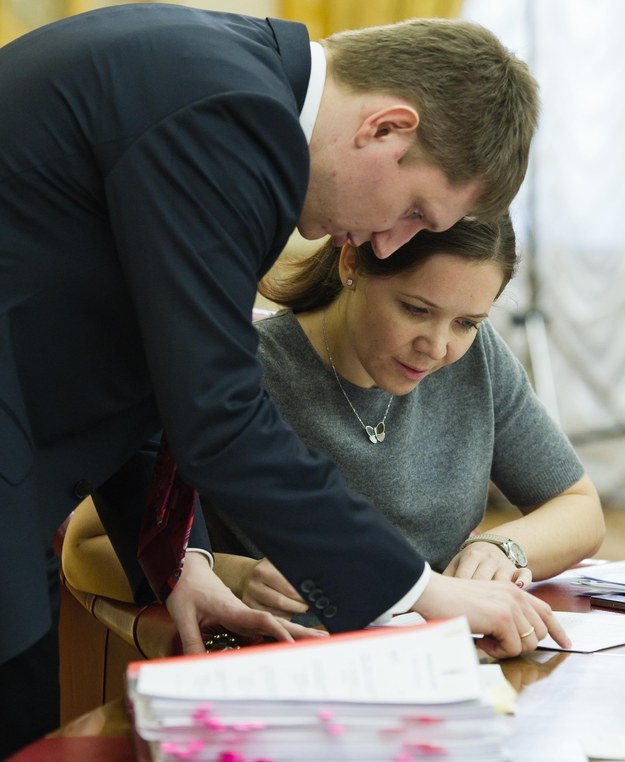 And this set from Van Cleef and Arpels, which costs $25,725, Navalny found.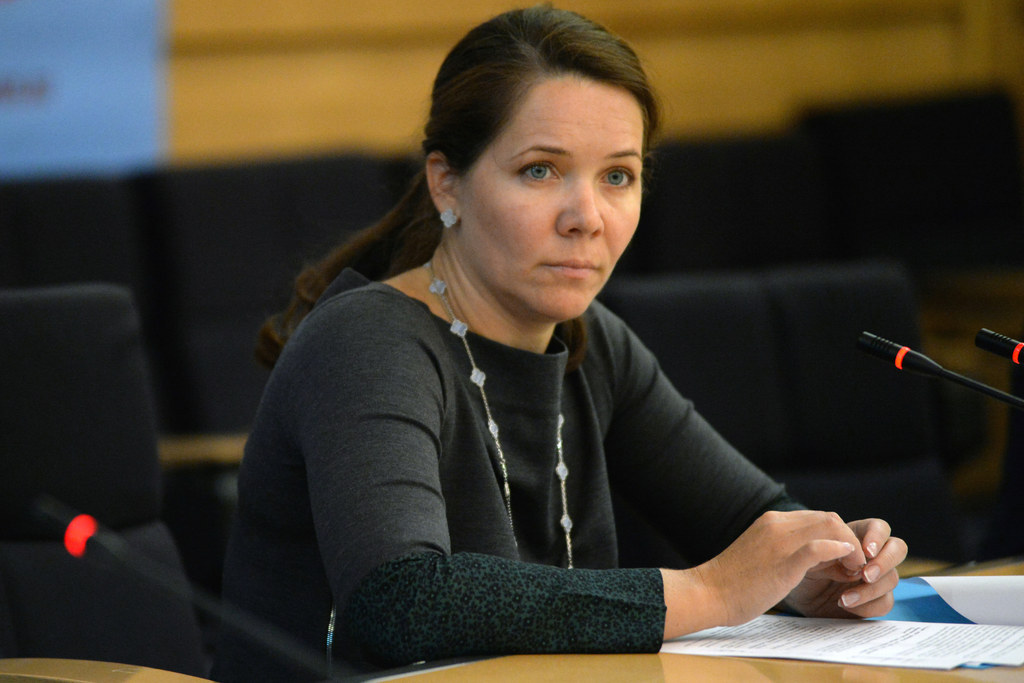 5.
Natalia Sergunina, another deputy mayor, is wearing a necklace-and-ring set from Van Cleef and Arpels that costs about $42,300 — nearly half her annual salary.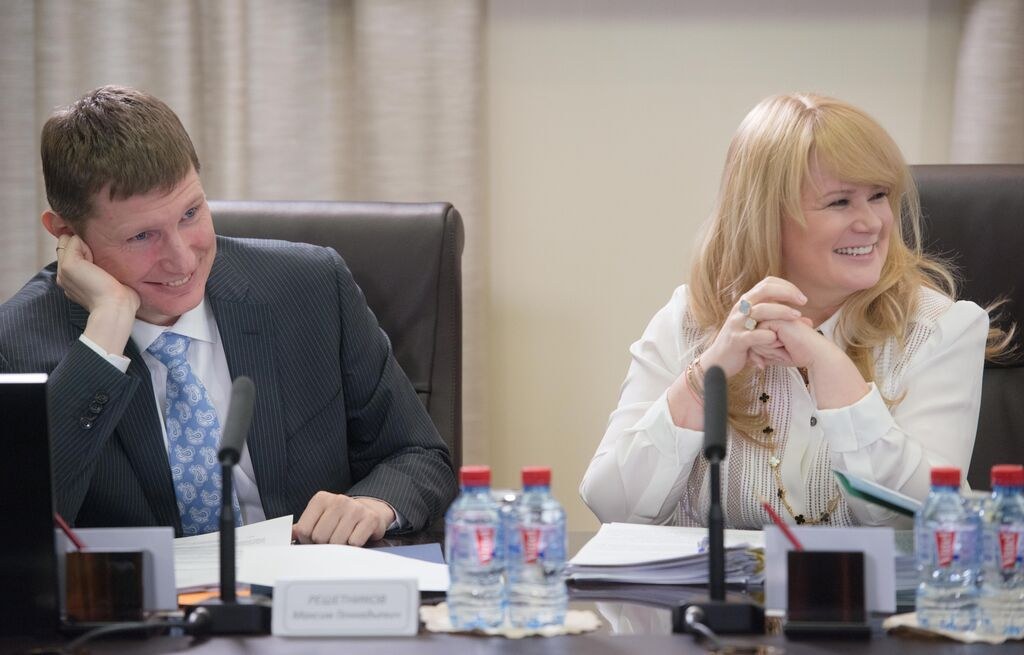 6.
Gulnara Penkova, the mayor's press secretary, is wearing a de Grisogono ring made of white gold, costing about $30,000, Navalny found.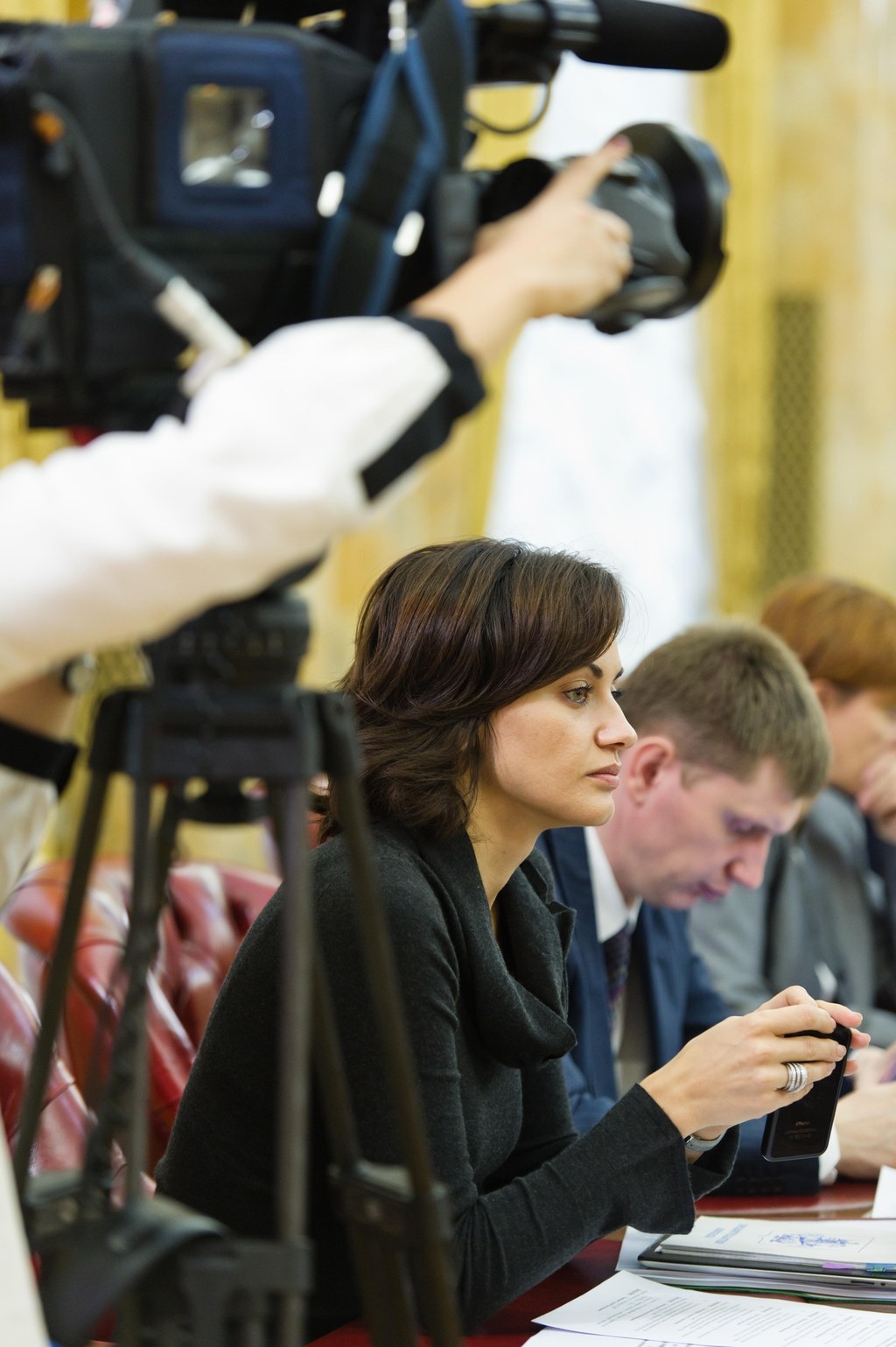 She also has a Long Island watch from Swiss designer Franck Muller, which costs about $13,000.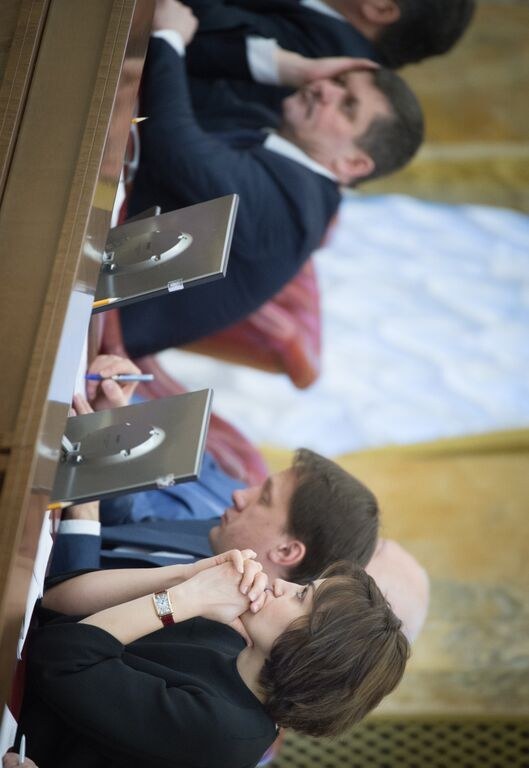 7.
Even totally obscure politicians like Elmira Glubokovskaya, a lawmaker from Putin's United Russia party, own finery beyond their means, Navalny found. Glubokovskaya's watch is a Hublot Big Bang that costs $25,700.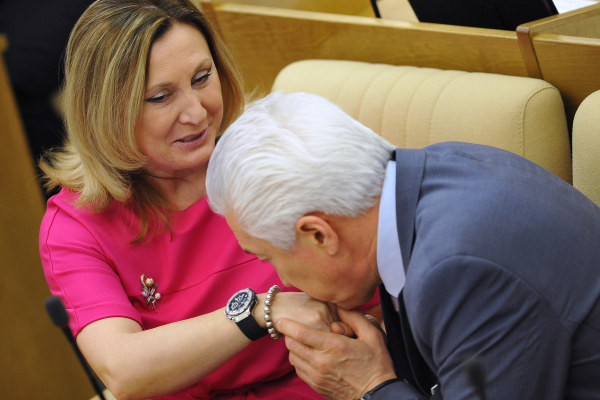 8.
The most expensive item Navalny found belongs to Alina Kabaeva, an Olympic gold-winning gymnast and former lawmaker who now runs a major pro-Kremlin media group. Tabloids have long rumored her to be Putin's girlfriend.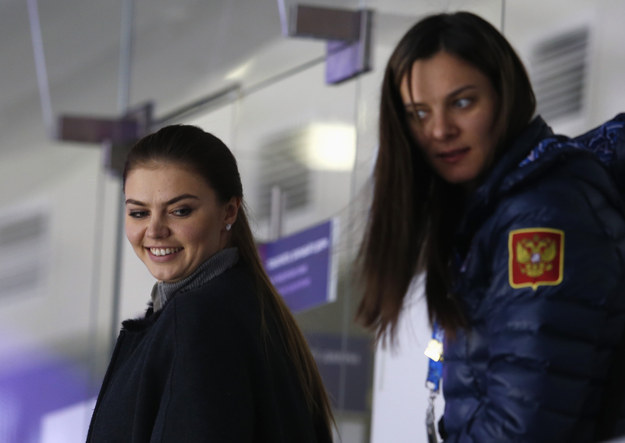 Kabaeva's watch is a Reine de Naples watch from Breguet, made with diamonds, rubies, and 18-carat white gold. It costs $168,000 — about half of Kabaeva's declared income during her time in parliament, when this photo was taken.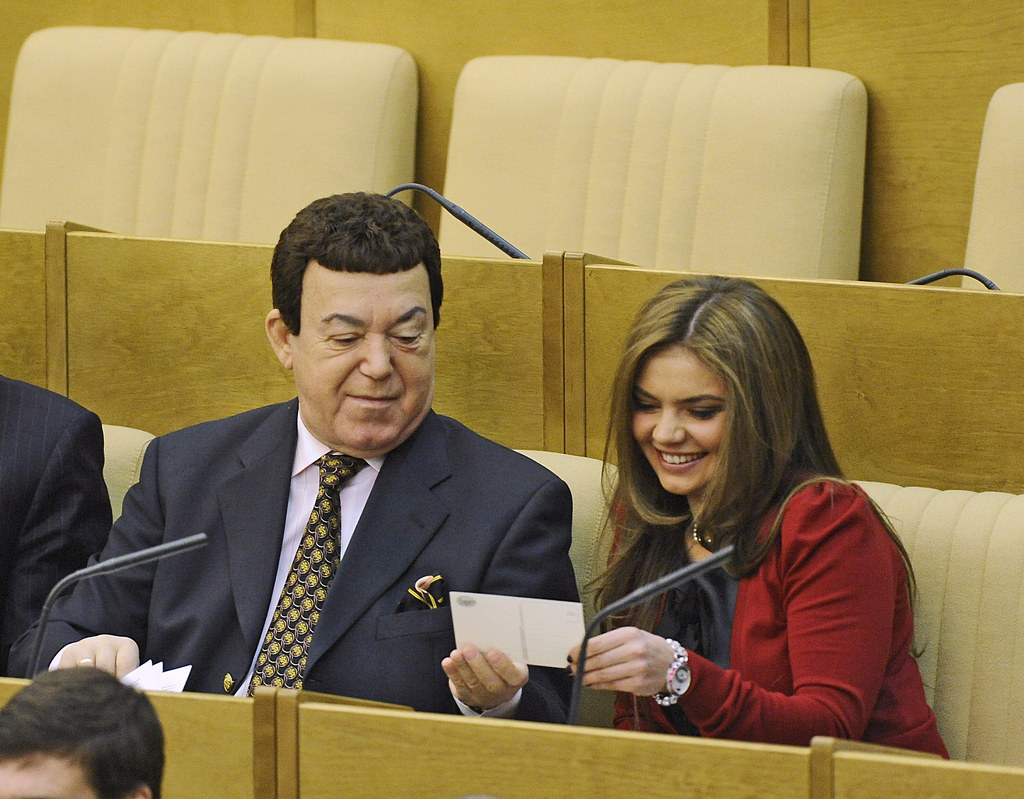 But that shouldn't trouble Putin. Last week, he worked out with Prime Minister Dmitry Medvedev in an Italian designer silk-and-cashmere tracksuit that costs $3,220.