Forbes Ukraine In Censorship Crisis After Oligarch Takeover
Miguel Forbes, the family scion responsible for the brand's international expansion, hailed the sale of its Ukrainian magazine license to a mysterious oligarch with controversial links to the country's president. Fourteen journalists resigned en masse less than a week after the deal went through in protest over what they said was censorship.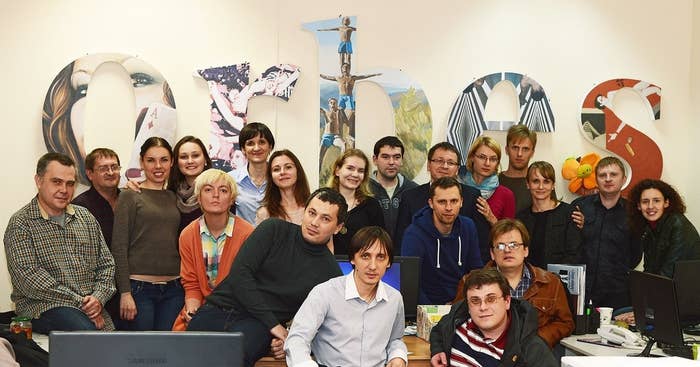 KIEV, Ukraine — Forbes' Ukrainian edition is engulfed in a censorship scandal after half the editorial staff resigned en masse almost immediately after it was sold to a mysterious oligarch the magazine had recently investigated.
Fourteen Forbes Ukraine journalists, including several masthead figures, signed a letter early Wednesday announcing their intention to quit the publication in protest at what they said were the new management's attempts to introduce censorship.
The abrupt resignations have called into question the magazine's decision to grant a license to Sergei Kurchenko, a 28-year-old oligarch known as the "multi-millionaire from nowhere." (Forbes' international editions are licensed to local publishers, but expected to meet the editorial standards of the parent publication, not unlike restaurant franchises.) Once so obscure that nobody even knew what he looked like, Kurchenko was the subject of a major Forbes investigation a year ago chronicling his meteoric rise to control large stakes in Ukraine's petroleum gas market that intimated he had close ties to President Viktor Yanukovych. Kurchenko's deal to buy 98% of Forbes Ukraine licensee UMH Group, which was announced in June and went through last week, was widely interpreted as an indirect attempt to clamp down on independent media before the next presidential election in 2015.
Senior editor Boris Davidenko said the chilling effect at Forbes Ukraine began the moment the new management came in last week and peaked Tuesday, when management told them "a tiny little list" of topics would be off limits. "They didn't say which ones, but you could guess which group of people they were talking about from the pitch about deputy prime minister Sergei Arbuzov's advisors," which editor-in-chief Mikhail Kotov killed Tuesday a day after accepting it, Davidenko added.
"The reason [for leaving] was attempts to change [the magazine's] editorial policy," the journalists wrote.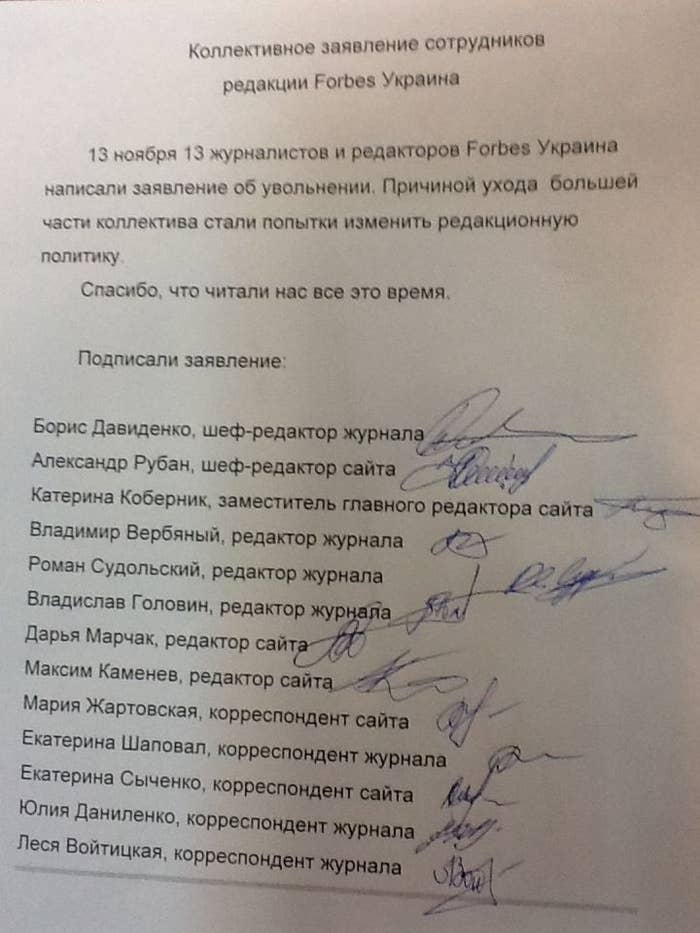 In a statement, Kotov denied censoring any articles and claimed that the editorial staff was about to sign an agreement on editorial independence with management. (The journalists deny this.) Kotov blamed the conflict on his predecessors for "insufficiently high quality standards for the work of journalists, catering to inflated egos and ambitions of a number of some staff members, whose professionalism is in serious doubt." Yuri Rovensky, director of Kurchenko's VETEK-Media holding, likened the journalists' resignation to "blackmail."
Fears for Forbes Ukraine's future began immediately after Kurchenko announced his takeover in June. Editor-in-chief Vladimir Fedorin immediately tendered his resignation, accusing Kurchenko of buying the magazine to launder his own personal reputation and pressure journalists. Family scion and company vice president for television and licensing Miguel Forbes — who had said Forbes Ukraine was one of the company's top five global products only a few months before — said, however, that he was "very happy with the new opportunity for Forbes Ukraine" and "totally confident in the UMH management team." VETEK then announced that Forbes had become an advisor to Kurchenko, although Forbes later told Fedorin in correspondence seen by BuzzFeed that the relationship was informal and in keeping with his business practices.
Kurchenko's takeover particularly troubled Fedorin because of threats his reporters, Sevgil Musayeva and Alexander Akimenko, received while they were conducting the investigation, Fedorin told BuzzFeed. When they asked a Kurchenko representative what the chances were that their article would have bad consequences for their health, the representative wrote "2/3" on a piece of paper, Fedorin said. Fedorin became so paranoid himself that he hid the manuscript in a bottle and started fearing for his own physical safety.
Fedorin texted Forbes Ukraine's web editor, "Just in case: if anything happens, it was Kurchenko :)"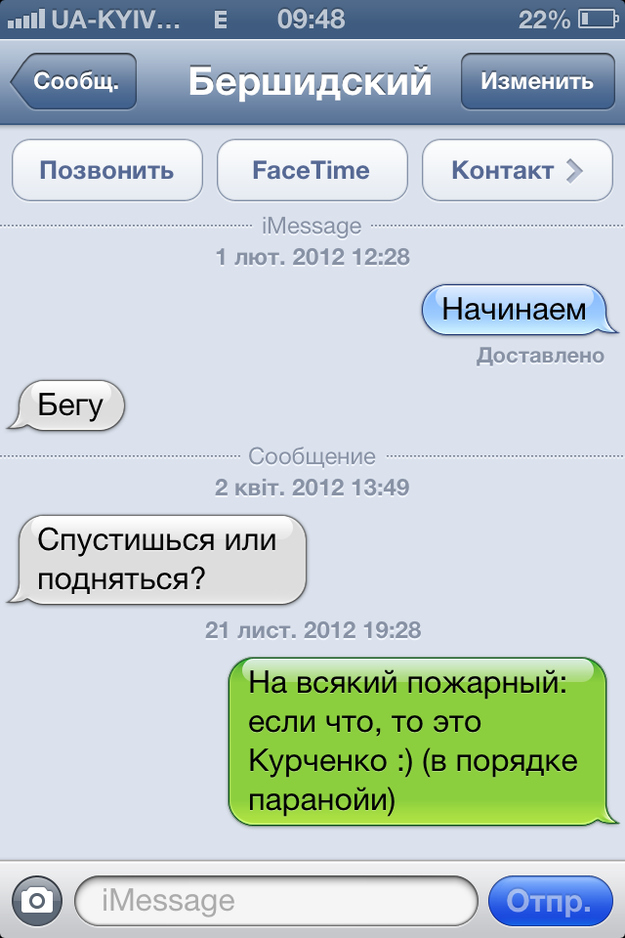 Fedorin said he later told Miguel Forbes that publishing the article was his "Paul Khlebnikov moment," referring to the Forbes Russia editor who was shot dead on the street in Moscow in 2004. Kurchenko all but admitted in a Forbes interview that his employees had threatened the journalists and said they would be "punished" if they had. (His press service later claimed that the threats had only involved lawsuits.)
When reached by BuzzFeed, Forbes Media declined to assess the resignations directly. "Events are evolving at Forbes Ukraine, and we're staying close to the matter," Forbes Media said in a statement. "All of our foreign licensees are required to adhere to the same high editorial standards and guidelines that Forbes embraces. Editorial independence is of the utmost importance to Forbes and is central to our mission," the statement added.
Max Seddon is a correspondent for BuzzFeed World based in Berlin. He has reported from Russia, Ukraine, Azerbaijan and across the ex-Soviet Union and Europe. His secure PGP fingerprint is 6642 80FB 4059 E3F7 BEBE 94A5 242A E424 92E0 7B71

Contact Max Seddon at max.seddon@buzzfeed.com.

Got a confidential tip? Submit it here.