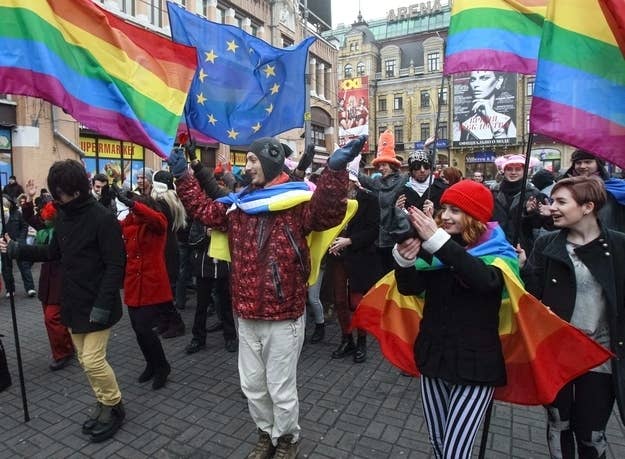 KIEV, Ukraine — The European Union denies that it has dropped a provision on LGBT rights from a law Ukraine needs to pass to continue visa negotiations with the bloc, despite the acting justice minister's comments to the contrary.
David Stulik, spokesman for the European Commission delegation to Kiev, told BuzzFeed Monday that the EU had not dropped "sexual minorities" language, a term used by Kiev, from its demands on Ukraine's anti-discrimination law.
Acting Justice Minister Pavlo Petrenko said in parliament earlier Monday that Ukraine and the EU had "found an understanding" and dropped the demand, in comments carried by the Interfax-Ukraine news agency. Petrenko did not return several calls.
The anti-discrimination law is one of three Ukraine needs to pass to move forward in negotiating a liberalized visa regime with Europe. It would guarantee equal protection for LGBT people under the law.
Ukraine's parliament has in the past considered "gay propaganda" laws akin to Russia's, while pro-Russian politicians have used the prospect of same-sex marriage to ward Ukrainians off closer ties with Europe.