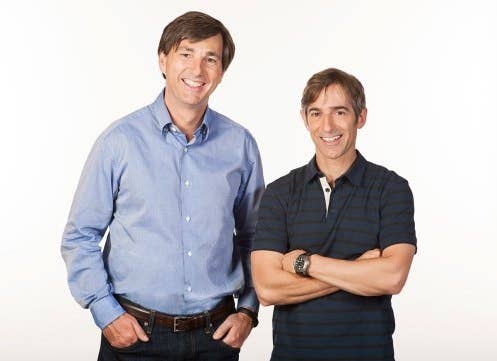 Zynga founder Mark Pincus took a bold and altruistic step Monday, removing himself as Chief Executive of the digital gaming company and hiring Microsoft's Don Mattrick as his successor. But just because Pincus is no longer the boss, doesn't mean he isn't in control.
In fact, the biggest question surrounding Monday's surprise move is just how much Pincus — who will remain as Zynga's Chairman and Chief Product Officer, not to mention its controlling shareholder with more than 60% of the voting power despite only owning about 12% of the company — can remain on the sidelines and let Mattrick actually run the show.
Mattrick, who was head of Microsoft's entertainment division, is joining Zynga at a time of transition. The creator of FarmVille, CityVille and a whole army of other Web games fueled by micro-payments for virtual cows and corn is in the midst of a shift in gaming from Web platforms like Facebook to mobile devices. So far, Pincus has navigated the transition poorly, failing to develop new hits games and spending wildly to acquire studios such as OMGPop. The result has been a missed earnings, a crashing stock price, massive layoffs and low employee morale.
"I've always said [to] our Board that if I could find someone who could do a better job as our CEO I'd do all I could to recruit and bring that person in. I'm confident that Don is that leader," Pincus wrote in a message on Zynga's corporate blog.
According to two sources with direct knowledge of the relationship between Pincus and Mattrick, the two executives will work in "partnership" with Mattrick having "the final vote in making decisions on execution" and Pincus taking the lead on "vision and strategy and defining the product experiences."
While that sounds good in theory, in practice Pincus has reputation for being a micro-manager unable to delegate responsibilities or empower his lieutenants. According to several sources familiar with the company's operations, Pincus' interference has frustrated numerous former executives such as Owen Van Natta and John Schappert, external hires brought to Zynga in high-ranking positions who ultimately left in part because of Pincus' management style.
One of these sources said the fact that Pincus will hold the Chief Product Officer title could "seriously water down [Mattrick's] power." Pincus previously oversaw the process of "green-lighting" every game at the company, and sources said he won't completely hand over that responsibility to Mattrick. Instead, Pincus and Mattrick will greenlight projects by committee, along with board member Bing Gordon.
Mattrick is charged — not lightly — with reversing that downward trajectory and putting Zynga back on the path to becoming what Pincus refers to as an "Internet Treasure," akin to Facebook, Google, Apple and Twitter. And he must do it while not only keeping Pincus at bay, but also soothing the certainly bruised egos of several internal executives who sources said were at one point or another consider potential CEO candidates, including chief operating officer David Ko, a well-liked management-type who rose to prominence because of his strong mobile acumen.
For his part, sources said Mattrick is much more strong willed than his Zynga predecessors.
"I don't see how Mark can not be involved, he's got his hands in everything. But compared to everyone who has come through, Mattrick is a harder steel to break than all of them, no question," said one source close to executives.
There is, too, something to be said for Pincus even being willing to bring in Mattrick. By doing so, he aligns himself with other, more prominent tech executives such as Facebook's Mark Zuckerberg and Google's Larry Page and Sergey Brin who have brought in strong operators to help steer their companies.
"As Mark was recruiting me to come here, I was impressed by his creativity, drive and the clarity in which he sees the future of games and entertainment as a core consumer experience," Mattrick wrote in a statement posted to Zynga's blog. "Zynga is a great business that has yet to realize its full potential. I'm really proud to partner with a product focused founder like Mark and work with the executive team to grow the DNA of the company and lead this transition."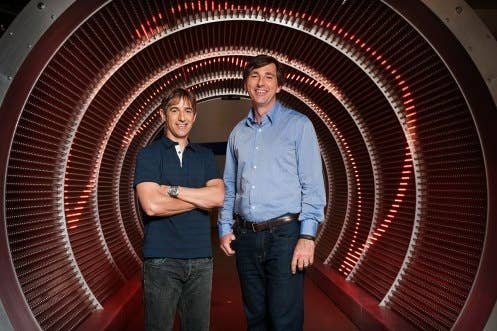 Mattrick and Pincus certainly have a tough road ahead, and they will have to work as a team in order to navigate it successfully. Zynga went public in late 2011 when its Web gaming business was booming, initially trading at around $10 per share. Riding the success of franchises like FarmVille and CityVille, the stock price shot up over the next several months, allowing Pincus and several top executives to make hundreds of millions of dollars cashing out.
But then it all came crashing down. As a public company, the weakness in Zynga's business model was quickly exposed as its daily active users began to decline and its users shifted to playing more games on mobile devices. Its stock has cratered to below $3 (though Monday's news sent it up more than 10%) and the company has seen a slew of departures. Most recently, the company laid off more than 500 employees in a massive restructuring — though, to be fair, those employees received between 2 and 4 months severance each.
In recent weeks, Pincus has tried to rally his staff at company-wide all-hands meetings. He invited John Donahoe, the CEO and mastermind behind eBay's turnaround, to speak about his experience, a source at the meeting confirmed to Buzzfeed. At the meeting, Donahoe hammered home many of the same points Pincus has made of late: mobile first, mobile fast, mobile best.
Bing Gordon, an investor at KPCB and board member who has ties to Mattrick, recently wrote the following in a guest post about building an "Internet Treasure":
"This third stage (of an Internet Treasure) depends on the emergence of a new set of proven leaders from outside the company, attracted by the initial vision and momentum, who willingly model the founder's cultural values."
The only difference is that Mattrick, who brings a strong rapport with gamers given his past stint at Electronic Arts and building up Microsoft's Xbox, is about as far from Pincus as it gets. Whether Pincus will be to be able to trust Mattrick enough — and for Mattrick to have a strong enough will to resist Pincus' constant desire to run the company — remains to be seen.