Yahoo Now Has Even More To Gain From Its Alibaba Stake
Yahoo has decided to hold onto an extra 53 million shares to take advantage of the Asian e-commerce company's expected post-IPO pop.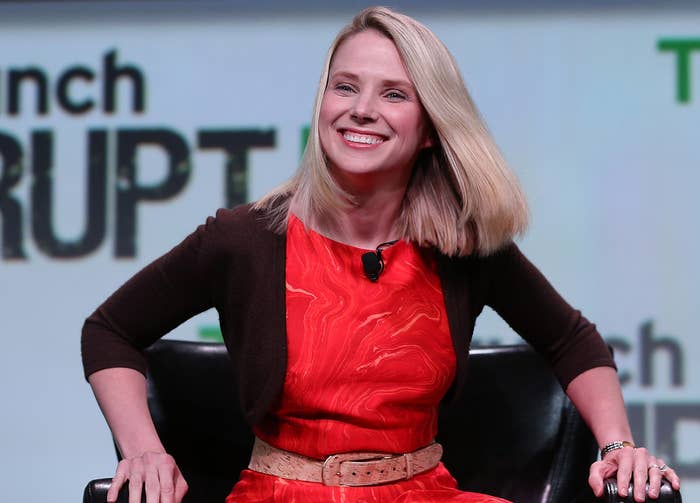 Yahoo CEO Marissa Mayer knows when to hold onto her cards. Or in this case, stock.
As part of an amended deal with Alibaba, Mayer and Yahoo will be able to hold onto more shares when Alibaba inevitably goes public — it will now have to sell 208 million shares instead of 261.5 million shares.
This is good for Yahoo, as Alibaba is one of the most anticipated initial public offerings, and a large part of Yahoo's rise in share price has been attributed to its stake in Alibaba.
Not surprisingly, Yahoo's shares are up about 1% in extended trading, though the pop was as high as 5% right after the news came out. Since Mayer took over as CEO, Yahoo's share price has more than doubled.

Yahoo also reported middling earnings today, beating analyst estimates by 1 cent with an adjusted earnings per share of 34 cents. Revenue after traffic acquisition costs was exactly what analysts expected, at $1.08 billion.
However, Alibaba's financials are showing overwhelmingly strong growth — so it's no surprise that investors are excited about the prospects about the company's IPO and Yahoo's stake in Alibaba.