Yahoo Is Raising Another $1 Billion To Fuel Marissa Mayer's Spending Spree
Yahoo is also upping its buyback program to $5 billion.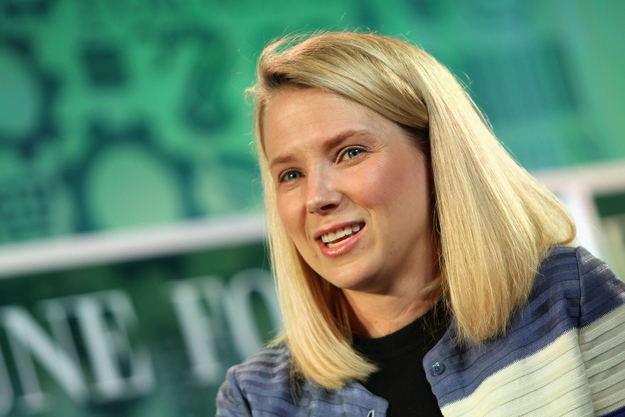 Yahoo is increasing its program to buy back shares from Yahoo stakeholders to $5 billion, and is also raising $1 billion, the company said today.
For as long as she's been CEO, Mayer has been able to keep shareholders loyal and patient with its roughly 24% ownership of Alibaba, an e-commerce giant in China that is basically an analogue to Amazon. Proceeds from sales of part of that stake have fueled her acquisition spree and buyback programs. The additional buyback should keep investors even more patient as Alibaba inches closer to its initial public offering. Shares of Yahoo were up about 2% in extended trading following the release.
The $1 billion comes in the form of a convertible note, which it can pay back with cash, stock, or a combination of the two. Of that $1 billion, $200 million is going toward more share repurchases, while the rest is slated for "general corporate purposes."
Part of that, noted in the release, could be for acquisitions. Mayer has been on a massive spending spree, paying out billions in order to buy startups that, in theory, will create a Yahoo technology and media company that will exist after its stake in Alibaba is sold and dried up.
When Yahoo last reported its earnings, it said it had $3.2 billion of cash and securities. The money in the latest raise could be pointed toward other things, like share repurchases and capital expenses, but as some of the hottest consumer startups like Snapchat and Pinterest are already fetching valuations in the billions it's not a stretch to imagine that Mayer is going to need more money to build out Yahoo's identity.