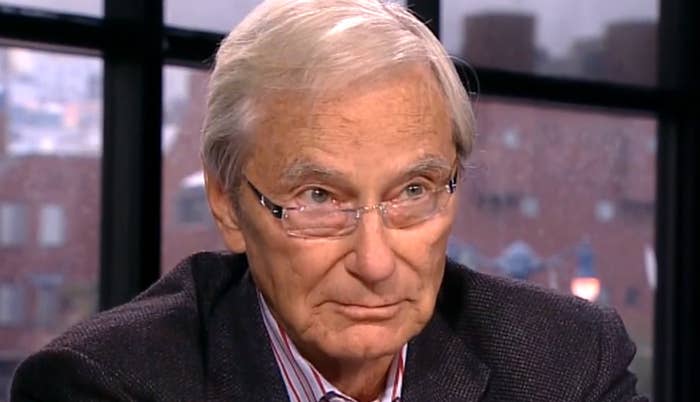 Tom Perkins, a founding partner of venture capital firm Kleiner Perkins Caufield & Byers, over the weekend compared the current wave of ostracism towards the incredibly wealthy to attacks on Jewish people by the Nazis during World War II in a letter to the editor in The Wall Street Journal.
This, naturally, caused an Internet uproar. So today Perkins went on Bloomberg TV to apologize. Except he didn't apologize at all — other than saying he regretted referring to the Kristallnacht, the the Nazi-organized pogrom against German Jews in 1938 that foreshadowed the Holocaust.
Aside from that, he basically reiterated instead of apologized for his position. And things went further south when he began talking about his material position, his old firm and even one of his former partners, now deceased, who would have agreed with his views had he been alive.
Here are some choice selections from the interview, which was aired on Bloomberg West.
"Let the rich do what the rich do, which is get richer."
"My late partner Eugene Kleiner fled Hitler from Austria and fought in the US Army... I believe that he would have understood my Wall Street Journal letter and would have agreed with the warning."
"This isn't a Rolex. I could have a six-pack of Rolexes for this."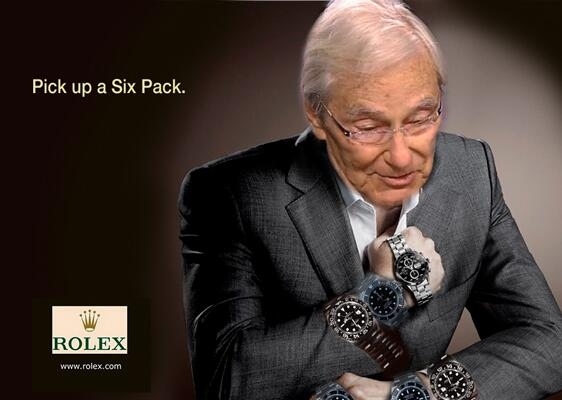 "It's called a Richard Mille... And it was a gift from the Perini Company because I built this big boat."
On the subject of his watch.
"I'm a literal knight of the Kingdom of Norway"
"I'm friends with Al Gore."
"I have members of my own family that are living in trailer parks. Not my immediate family, but relatives."
"I think the inspiration for writing the letter came from the most recent attacks by the San Francisco Chronicle on Danielle Steel... I felt she was being victimized. She is the number-one author in the world, over a billion books in print."
"I'm not a billionaire, I'm a multi-millioniare."
"There's been a corresponding decline in the firm... in a way I miss them, I hope they miss me."