The Most Important Points From Twitter's IPO Road Show
Twitter is hitting the road today to make the case for its stock to investors. Here are some of the most important details from the road show.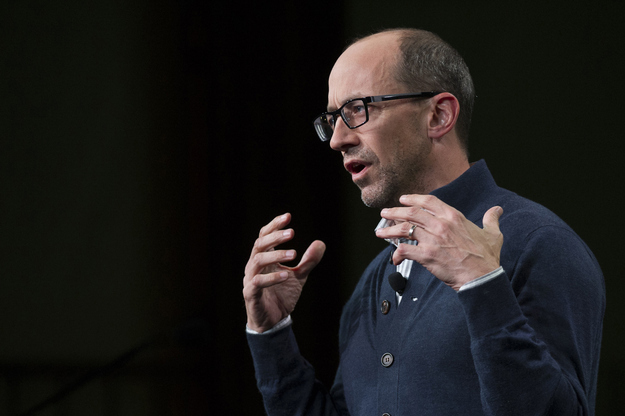 Twitter has started its IPO road show, in which it will make the case for why investors should buy in to Twitter at an $11.1 billion valuation.
The company set a price range for its IPO on Thursday, between $17 and $20, and is selling only a small number of shares at that price relative to some other IPOs. At such a discount, it's a safe bet to avoid the fate of Facebook, which dealt with nearly a full year of discussion about its IPO being a "disaster."
The company is expected to price its IPO around the week of Nov. 4. Here are a few of the important slides from the company's road show presentation.
There are no insiders selling shares in this offering, which is quite different from when Facebook went public. It's a good show of faith by existing investors.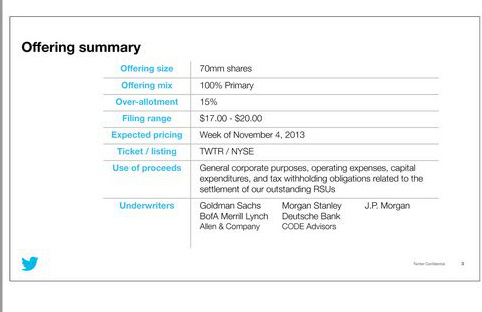 Most of Twitter's employees are still in San Francisco, but the company is pretty widespread.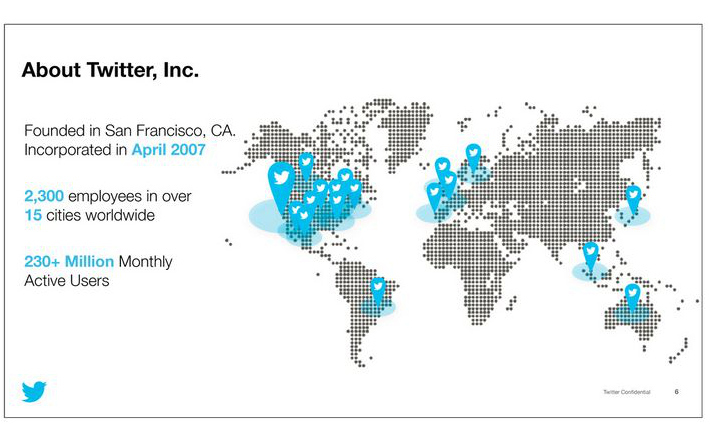 Obviously, the opportunity for brands is huge on Twitter because of the ability to have a direct connection, CEO Dick Costolo says.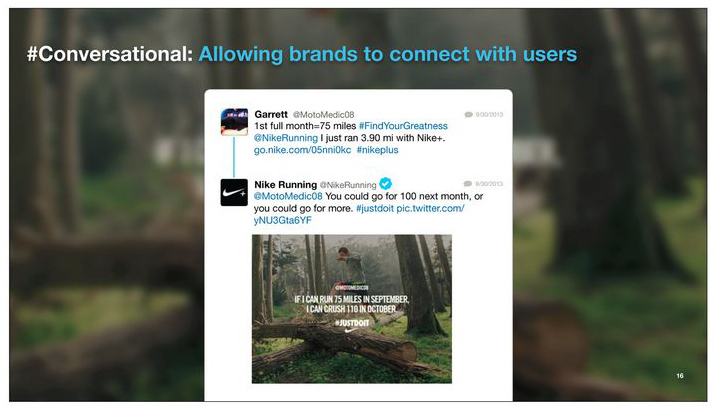 In Q3, Twitter had 48 billion impressions of Tweets off Twitter's main properties — meaning the overall reach is higher than its true user base.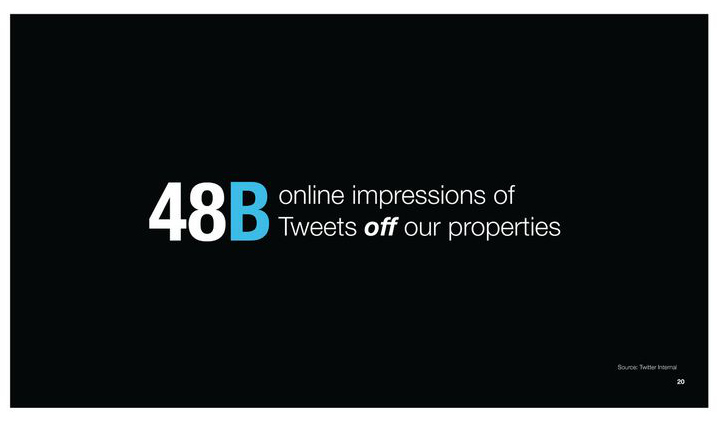 For example, most Americans have heard about Twitter through its reach, not through Twitter proper.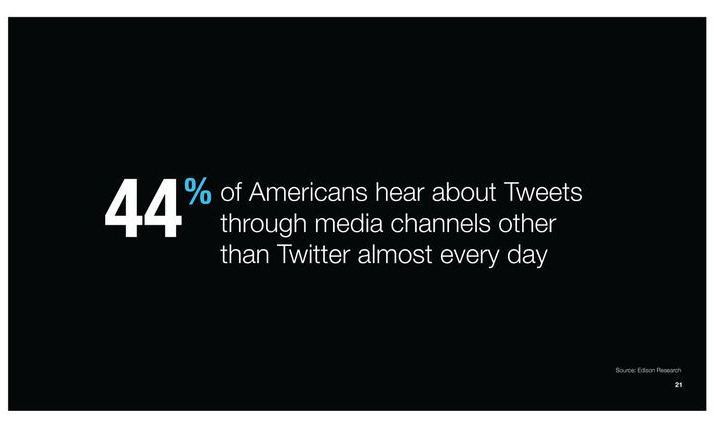 And "platform partners" basically consists of the universe of people producing content for and extracting content from Twitter.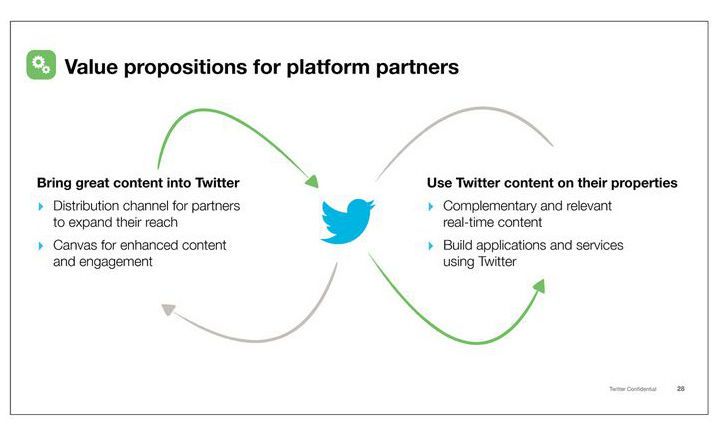 Then there's Twitter Cards, in which the 140-character limit has "become a caption for a canvas" for Twitter's platform partners, Costolo says.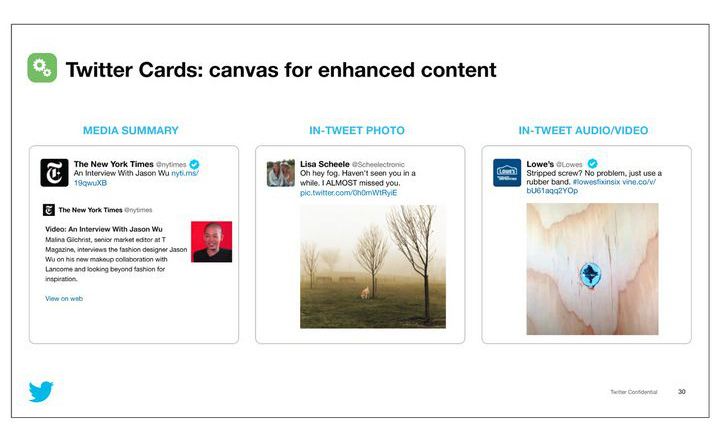 The obvious use case is television.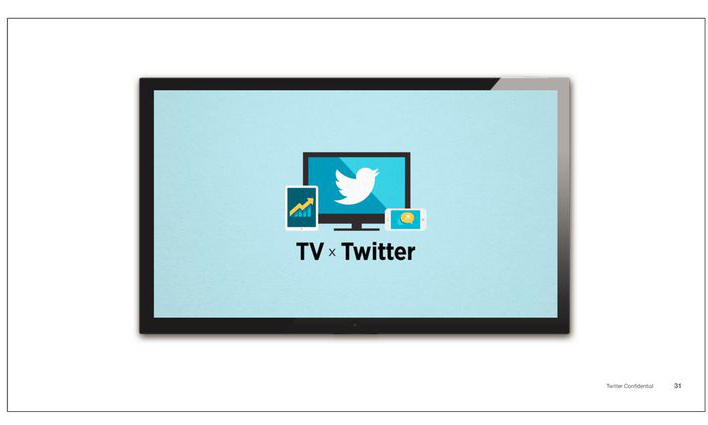 In June, 60% of primetime television shows used Twitter.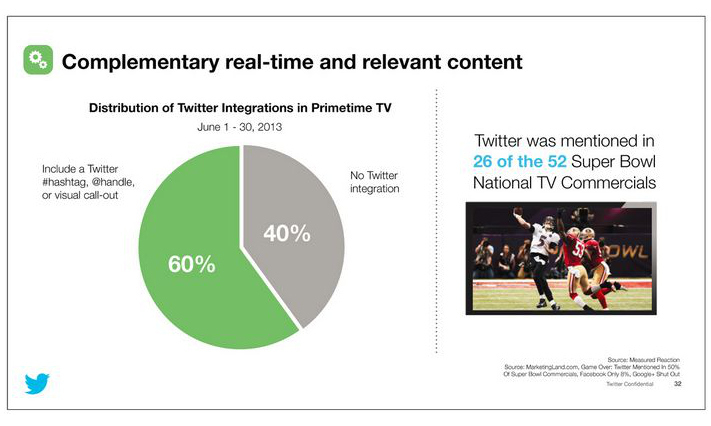 And Twitter is able to control conversation around those TV events.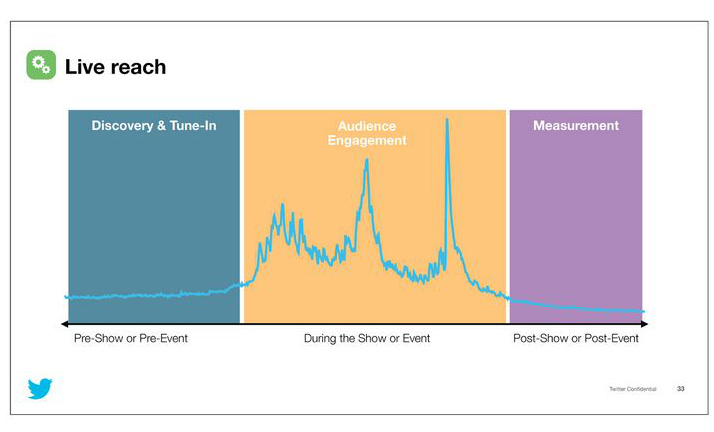 Twitter has a large number of media partners to ensure that it continues to control conversation around television events.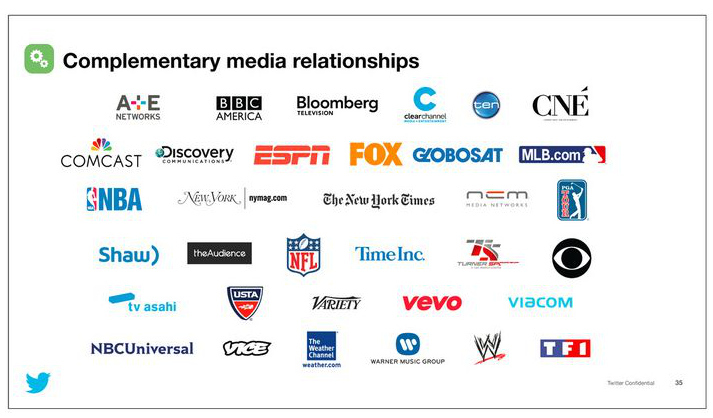 Twitter is also working with Nielsen to accurately gauge how big the conversation is on Twitter for a television event.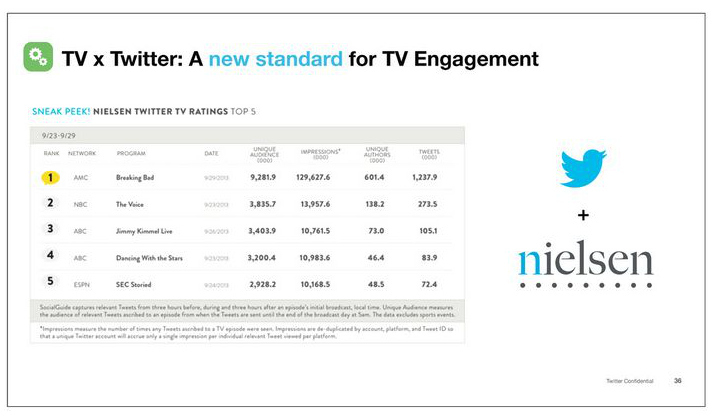 A majority of Twitter's advertising revenue comes from mobile devices — where promoted Tweets exist in timelines in the app.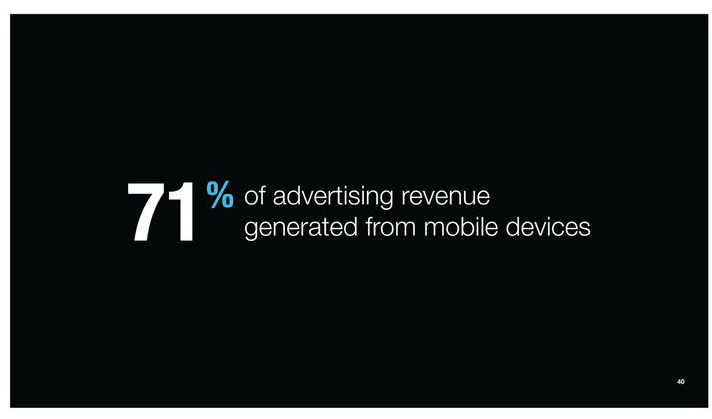 And here are the tools Twitter can use to target ads to the right individual.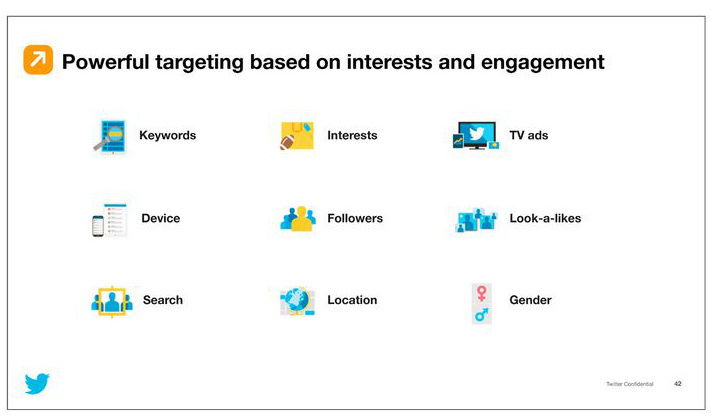 And when brands also create good content and seed it with promoted tweets, there's the opportunity for it to become exponentially larger if the tweet goes viral — bringing value to the brand at no additional cost.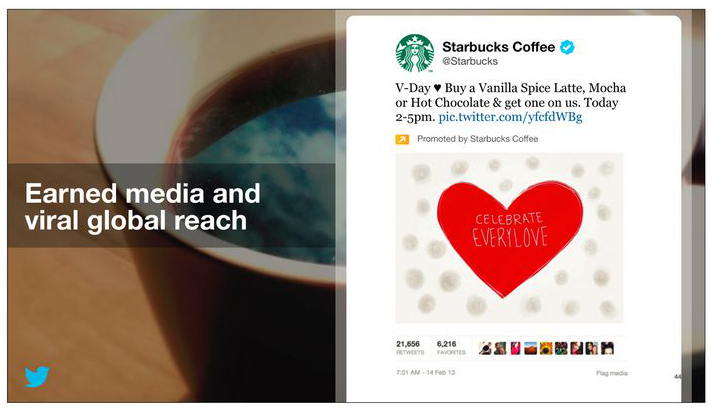 There's a lot of room to grow, and Twitter is working on making its products easier to use to drive growth, Costolo says.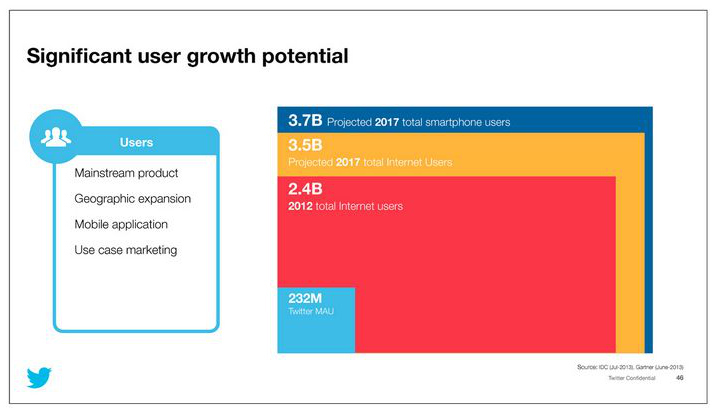 Twitter is working to become a "remote control" for TV with its new "Tune In" function.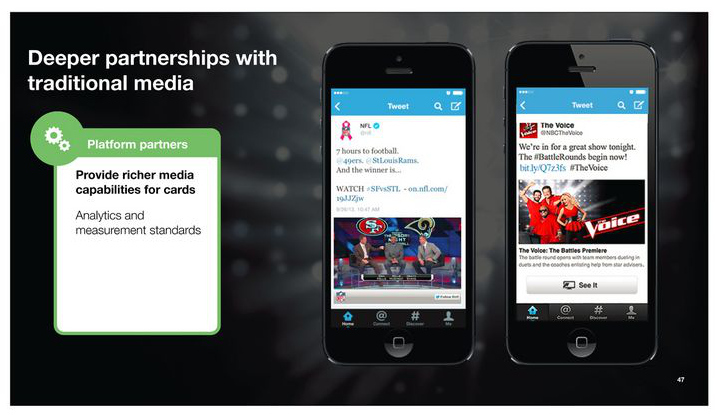 Twitter already has 94 of the top 100 Ad Age advertisers on Twitter, Costolo says.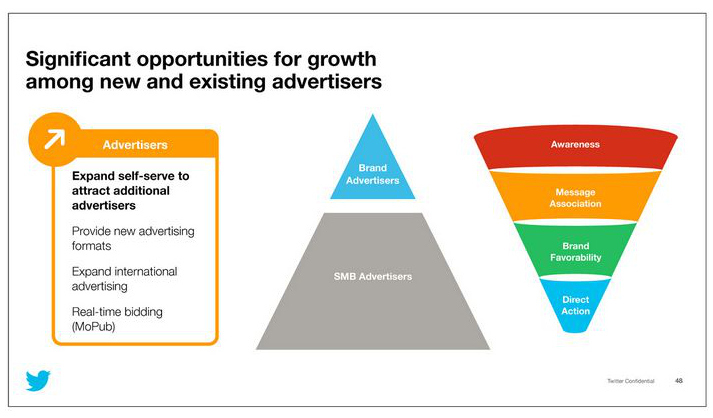 And here's the team, with a wide range of experience. "We had no idea that it would evolve to become the global, world-changing communications platform it has become," Costolo said.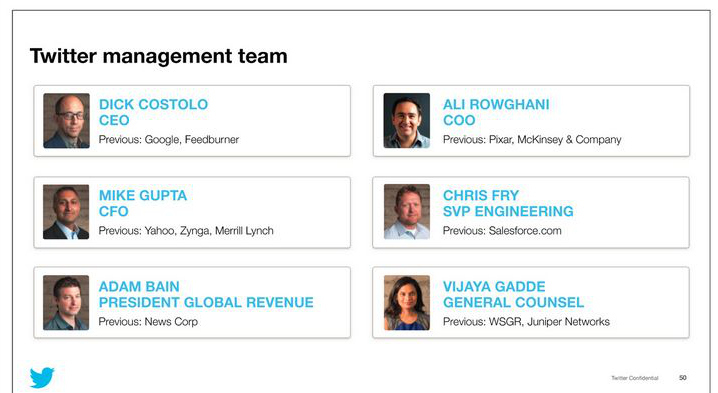 "We are focused on growing our users," CFO Mike Gupta says. International is still growing faster than local users.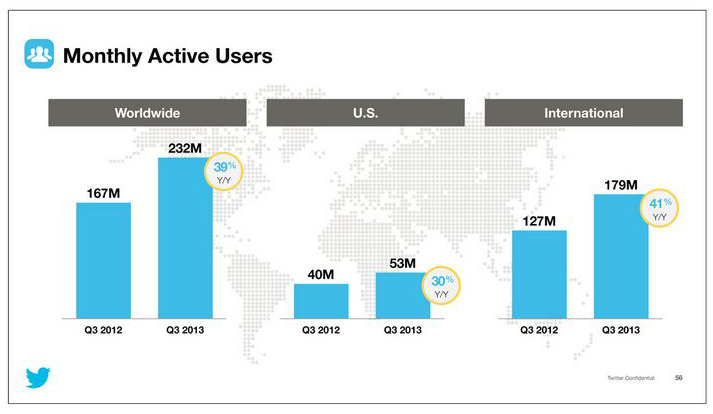 Here's the basic monetization layout for its 230-million-plus user base.
Timeline views per user, however, are not growing all that quickly.
And U.S. users monetize better than international users. This isn't all that surprising and is common among many ad-driven companies.