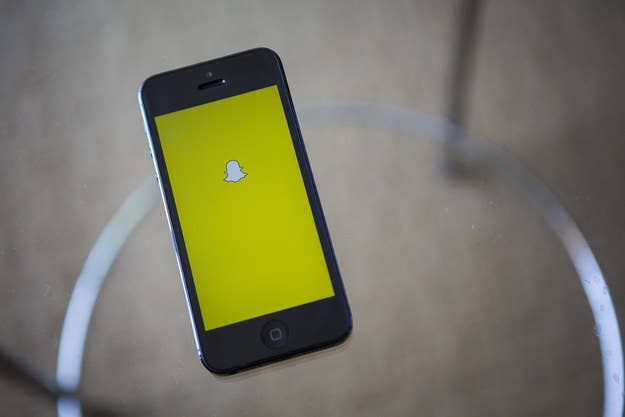 Snapchat responded to a reported leak of photos sent through its service this morning, saying it was not a result of a breach of the company's security.
Instead, the company said it was a result of a leak from a third-party application. Such applications access features of the applications developed by companies like Facebook and Google, and, in Snapchat's case, applications that can send and receive snaps are at fault. In its terms of service, Snapchat does not explicitly allow third-party applications, and dozens of such applications have been removed from the Google Play and Apple App Store.
"Snapchatters were victimized by their use of third-party apps to send and receive Snaps, a practice that we expressly prohibit in our Terms of Use precisely because they compromise our users' security," Mary Ritti, a spokesperson for Snapchat, told BuzzFeed News. "We vigilantly monitor the App Store and Google Play for illegal third-party apps and have succeeded in getting many of these removed."
Third-party apps for Snapchat aren't as popular as they've been for other social platforms like Facebook, particularly due to unreliablity. Recently, Facebook has cracked down on the applications it allows to use Facebook Login, instituting a review process for some apps earlier this year, as reported by BuzzFeed News.
Snapchat CEO Evan Spiegel said this week that the company would begin serving its first ads "soon" through the app's Stories feature — a set of snaps that can be viewed in sequence for 24 hours. This monetization push will be a critical element of the company's growth in its way to justifying a reported $10 billion valuation. No doubt, another equally important part of that process will be reigning in offenders like the applications that can cause leaks like today's.