Snapchat CEO On Leaked Emails: "I Felt Like I Was Going To Cry All Morning"
A trove of email correspondences between Snapchat executives including Sony Pictures CEO Michael Lynton were leaked as part of the Sony Pictures hack.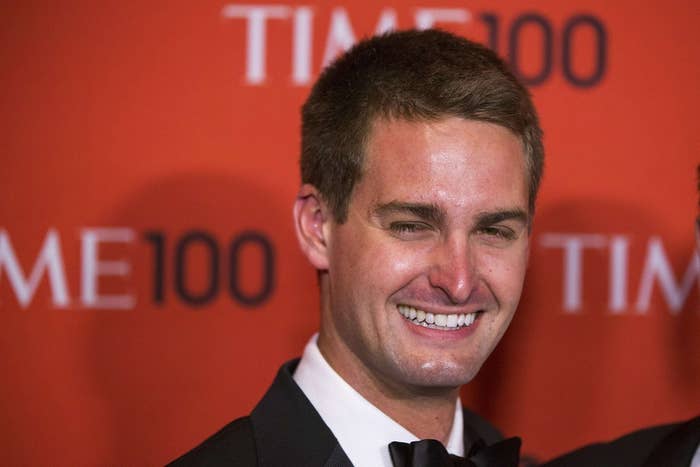 Following up on leaks of a number of private email correspondences of Snapchat executives that included Michael Lynton, the CEO of Sony Pictures, Snapchat CEO Evan Spiegel expressed outrage in a letter he tweeted this afternoon.
"I've been feeling a lot of things since our business plans were made public last night," he wrote in a message to his team, which he also tweeted. "Definitely angry. Definitely devastated."
The hack exposed a number of acquisitions the company made that it did not announce, some of the specifics of the company's most recent financing round, which valued Snapchat at $10 billion, as well as talks the company was having with Vevo over video integration. The leaked emails also confirmed Facebook's acquisition offer for the company was for more than $3 billion.
"I felt like I was going to cry all morning, so I went on a walk and thought through a couple things," he wrote. "I even ran into one of my high school design teachers. She gave me a huge hug. I really needed it."
The emails were released as part of a large-scale hack on Sony Pictures, where hackers released a massive amount of information about the company, including email threads like the ones involving Snapchat. Michael Lynton is an investor and adviser to the company, so the correspondences between himself and Mitch Lasky, a general partner at Benchmark Capital who is also on the Snapchat board, were included in the leaks.
Earlier this year, Snapchat settled charges with the Federal Trade Commission over complaints that it was misleading its users. In the complaint, the FCC said Snaps could easily be saved despite Snapchat's marketing that the messages would disappear for good after the time expired. The company was required to implement a comprehensive privacy program as part of the settlement.
"It's not fair that the people who try to build us up and break us down get a glimpse of who we really are," he wrote. "It's not fair that the people get to take away all the hard work we've done to surprise our community, family, and friends."
Here's his full response to the hacks: