Pinterest Is Revving Up Its Money-Making Machine
After launching promoted pins last year, the company said it was rolling out a paid test today.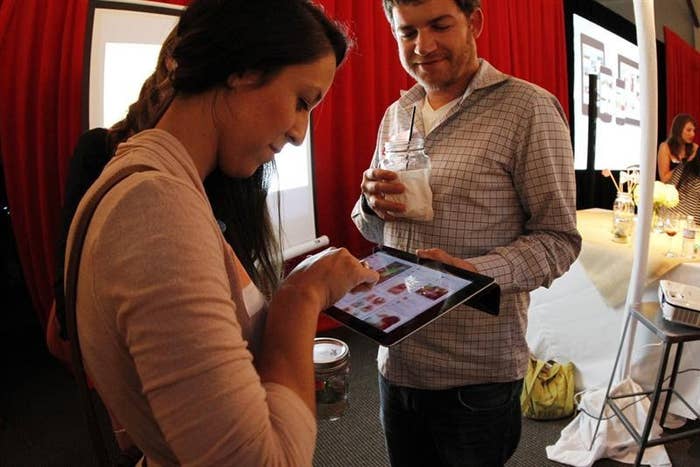 In the past six months, Pinterest has started to look a lot more like a business.
Pinterest said today it will start to test paid advertising campaigns through its "promoted pins" with a small number of brands. While still a test — and with only a small group of advertisers — it's an important step for the company in building out its business and justifying its valuation. In the past year, the company has made several steps toward that first by launching promoted pins and then rolling out its own search engine.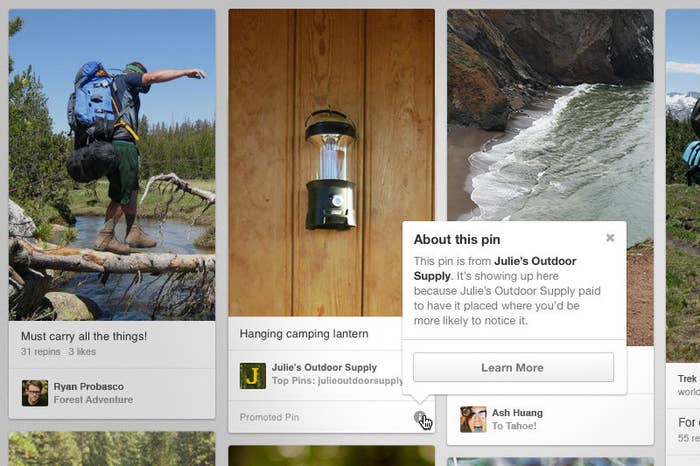 Pinterest is widely considered in the investor community to have the best crack at helping users discover things — whether it's video, products, or even locations — on the web. That has natural commerce applications, too, if advertisers are able to place certain products in front of the right people at the right time. For example, a pin for a Darth Vader outfit from a costume shop might be promoted in a search for "halloween," according to the company.
When Pinterst designer Jason Wilson — who designed Guided Search, the company's new search engine — joined two years ago, he told BuzzFeed, "I see two things: human-curated visual search and the future of e-commerce." Pinterest has a wide array of pins at its users' disposal, which allow them to share photos, videos, links, and even their location on a map, giving advertisers a lot to work with.